---
It's been a "thumbs up" year for Homeschool Iowa!
And YOU have played a huge part in this success.
Enjoy this quick recap.
---
NEW! Special Needs Advisors
---
---
An exciting new addition to our Homeschool Iowa service team are our Special Needs Advisors.
This amazing group of ladies has an extensive combined field of experience in the various challenges and joys of homeschooling students with special learning needs.
They are available to consult with and assist all Homeschool Iowa (NICHE) members.
---
Protecting Homeschool Freedoms
---
Homeschool Iowa (NICHE) has been diligently seeking to protect the hard-won freedoms earned by homeschooling families.
At the beginning of the 2018/19 school year, we discovered several errors in the Private Instruction Handbook published by the Iowa Department of Education. After working with the Department, the errors were corrected.
We also cooperated with the Department of Transportation to ensure that Parent-Taught Driver Education was available to all Iowa homeschooling families.
Our legislative liaison and his team monitored bills in the Iowa Statehouse and communicated with our elected officials to protect home education in our state.
---
---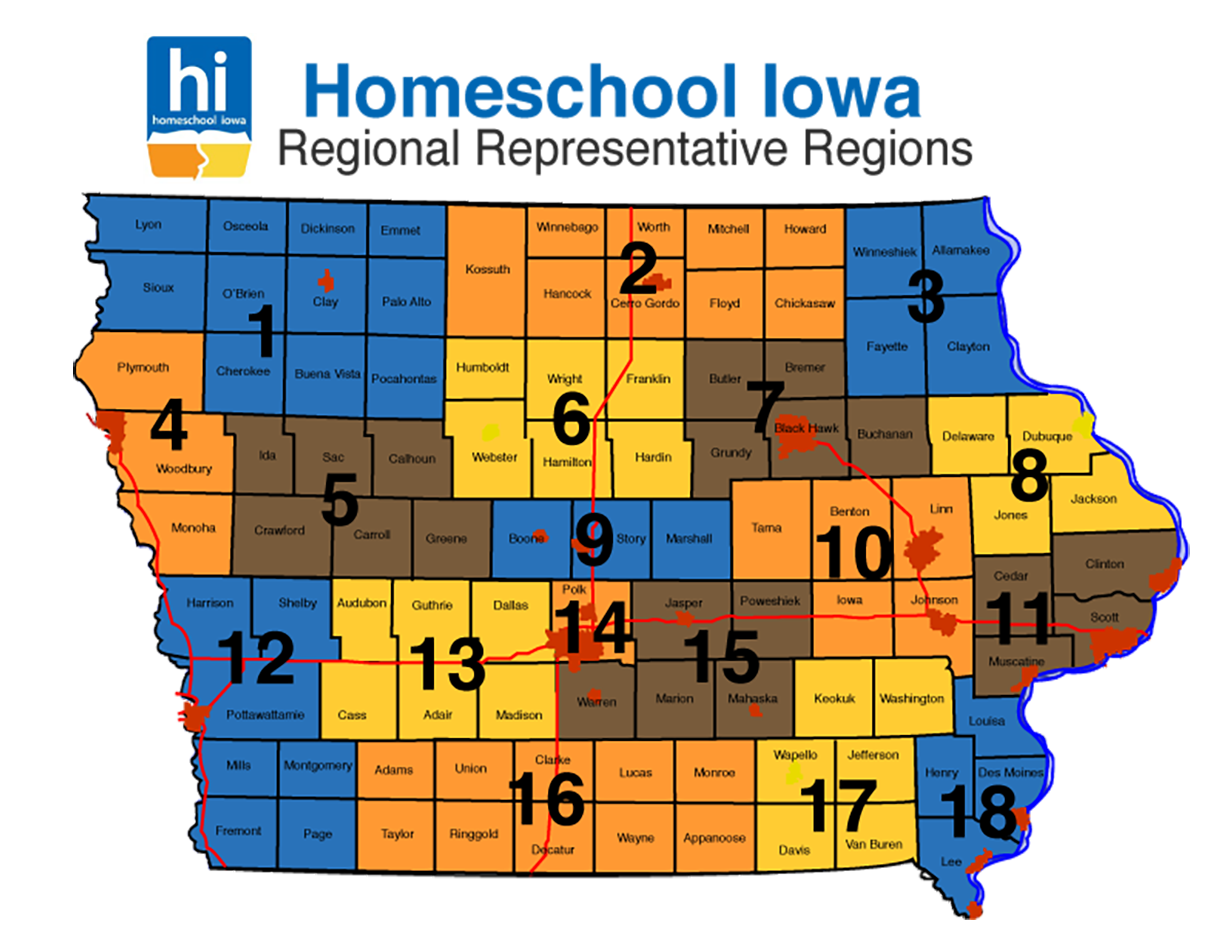 ---
Our team of Homeschool Iowa Regional Representatives has been actively interacting with homeschooling families in all 18 Iowa regions.
They have hosted regional events and served as resource guides at our annual conference.
Our Representatives also keep very busy answering email inquiries and questions submitted on our Facebook Homeschool Iowa Discussion Group.
---
Homeschool Iowa Social Media
---
Speaking of Facebook, we're super excited about the expansion of our Homeschool Iowa social media efforts.
Our Homeschool Iowa Facebook page has almost 6,000 followers and our Discussion Group has nearly 1300 members.
Our social media team is expanding, and we've recently welcomed a new Instagram manager.
---
Check out our social media offerings!
---
---
---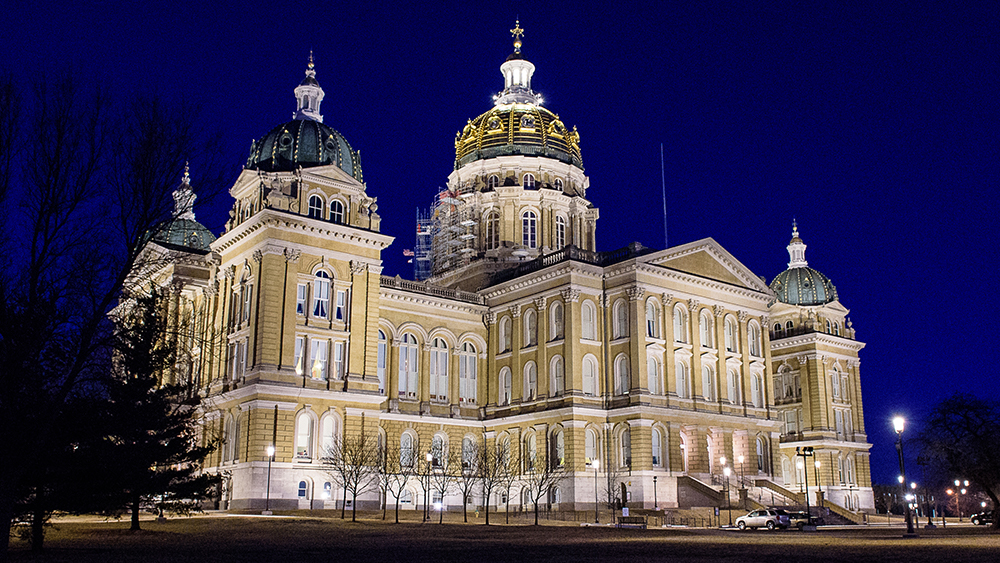 ---
We had another outstanding turnout for our 2018 Homeschool Iowa Capitol Day.
Families from all across the state convened to view displays, tour the Capitol building, visit with legislators, and hear Governor Kim Reynolds at the rotunda rally.
An afternoon session included a delicious Machine Shed lunch and presentations by several different speakers and panels.
---
---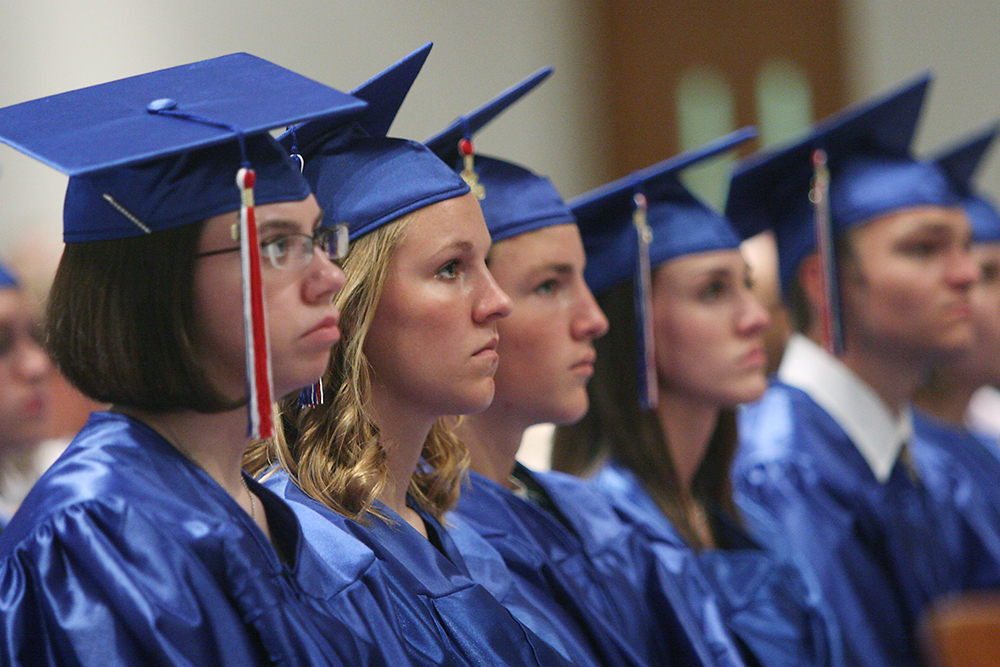 ---
Our annual Homeschool Iowa Graduation was, once again, a moving and memorable event.
Over eighty graduates participated in two ceremonies. Rick Grubbs presented the graduation address.
---
---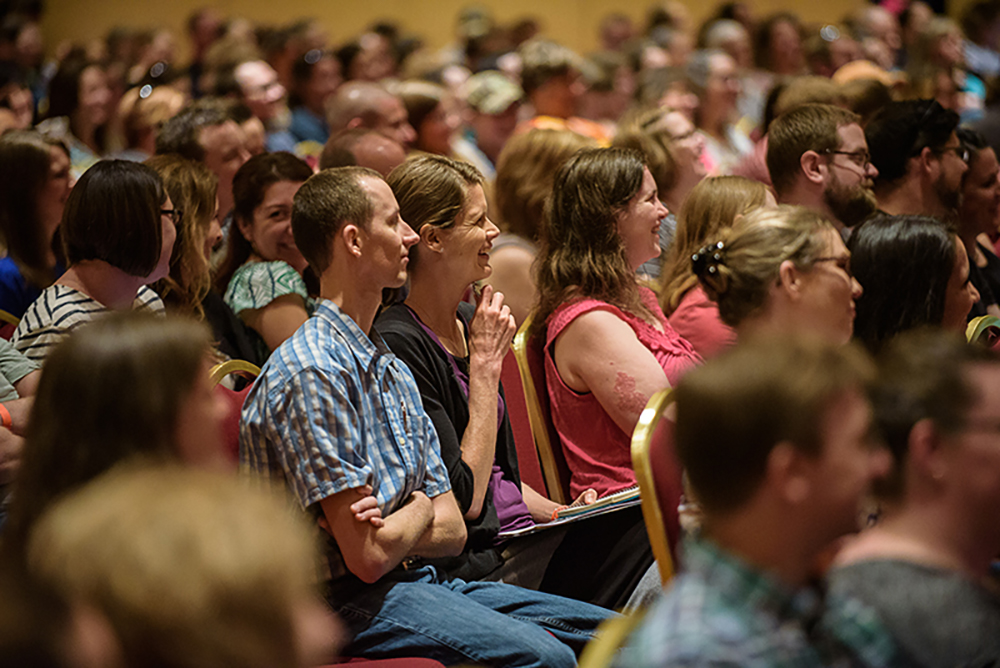 ---
And our 2018 Homeschool Iowa Conference was most certainly an event to remember. Each of you who attended made it a very special weekend for us!
Keynote speakers Heidi St. John, Eric Ludy, and Sonya Shafer blessed us with their presentations, along with a terrific lineup of additional presenters.
New in 2018 was our Friday Night Mixer and our Saturday morning breakfast opportunities: Moms & Muffins and Dads & Donuts.
Another successful new offering was the addition of our Small Business Expo, paired with our traditional Used Curriculum Sale.
Overall, the conference earned a "thumbs up" rating, along with all our other 2018 events.
---
---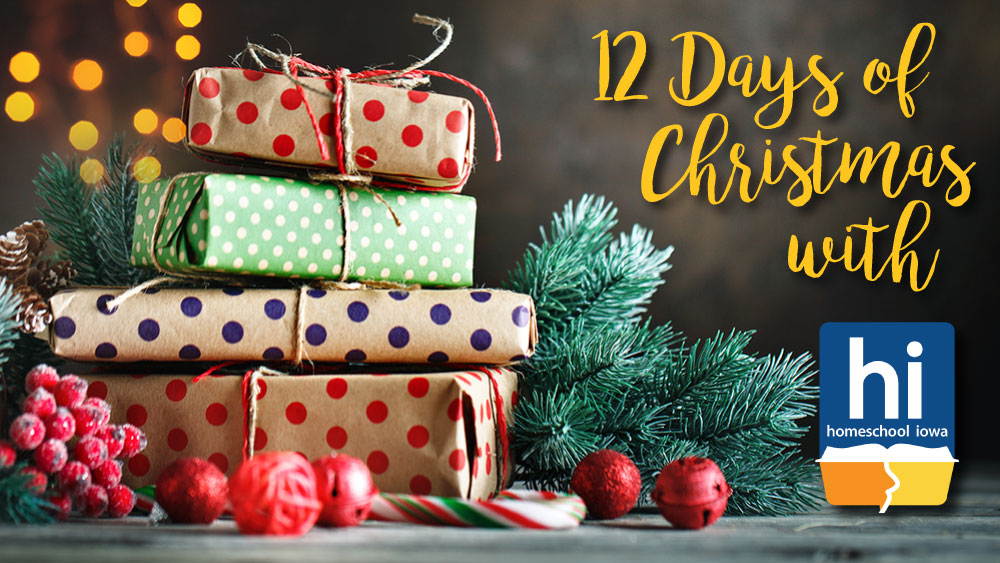 ---
We celebrated the end of our super successful year by giving away lots of exciting prizes in our first-ever 12 Days of Christmas promotion.
Starting on December 10 and running through December 21, we posted a different prize each day on our Homeschool Iowa Facebook page, and allowed you all to post comments from which we would randomly select a winner.
We were overwhelmed with your enthusiastic response! Thank you all for participating.
---
Help Make Our 2019 the Best Year Ever!
---
---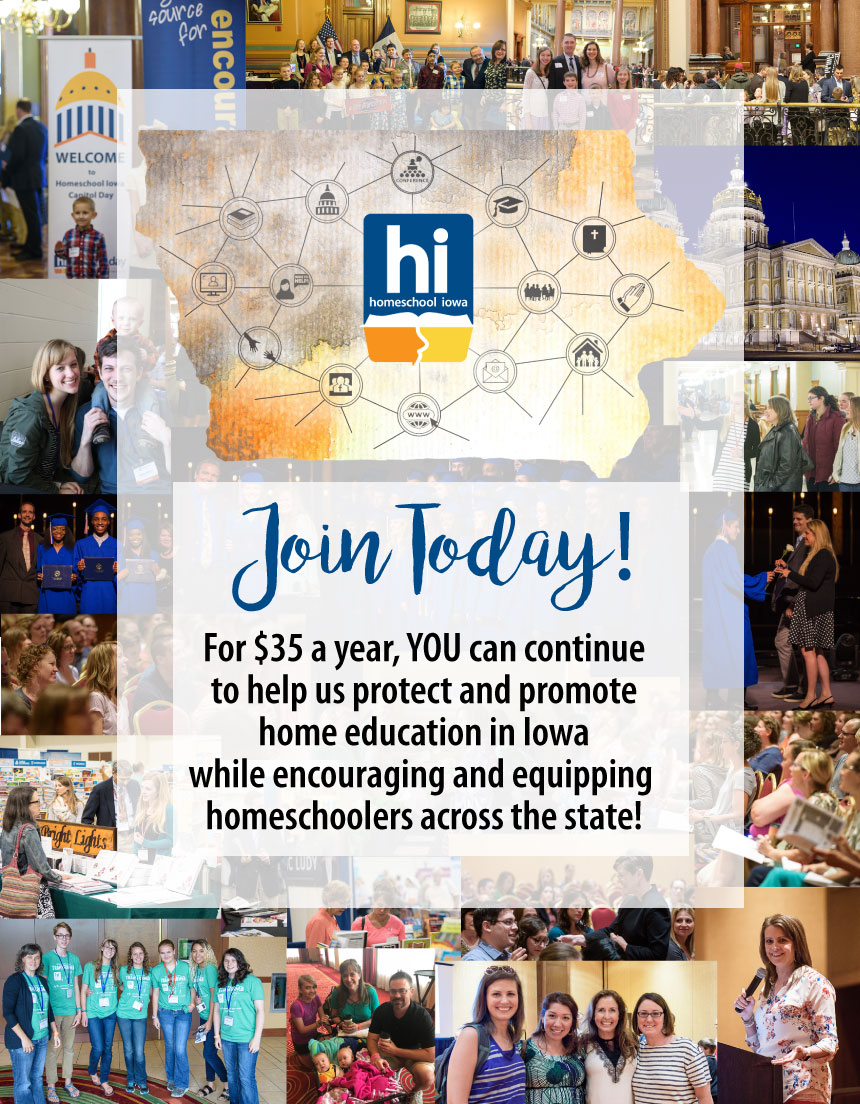 ---
If you already have a 2019 membership, thanks for joining our Homeschool Iowa team. We look forward to another great year with you!
If you aren't a member yet, now is the best time to get a 2019 calendar-year membership. You'll experience more days this year of member benefits.
---
---
Access to our website Member Portal with helpful tools and resources, including our homeschool resource guide and fillable (type-in) homeschool forms, transcript forms, a field trip guide, and more.


Ability to include events and activities on our website calendar.


Discounts from Schoolhouse Teachers, HSLDA, our Homeschool Iowa Conference, and more!


Eligibility for our honor society and the opportunity to participate in our annual graduation service.


A bi-monthly e-newsletter full of tips, announcements, encouragement, and an extensive list of coming events, with links to information.


Access to our Special Needs Advisors.


Educator discounts and MORE -- including print-quality, homeschool-themed artwork available on our website Member Portal!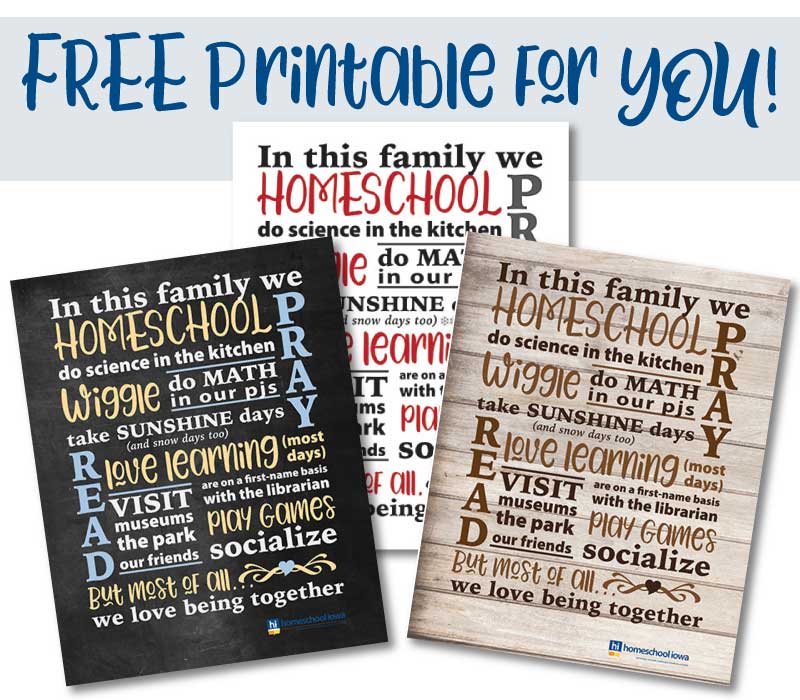 ---