MID-AMERICAN ENERGY RECPLEX
---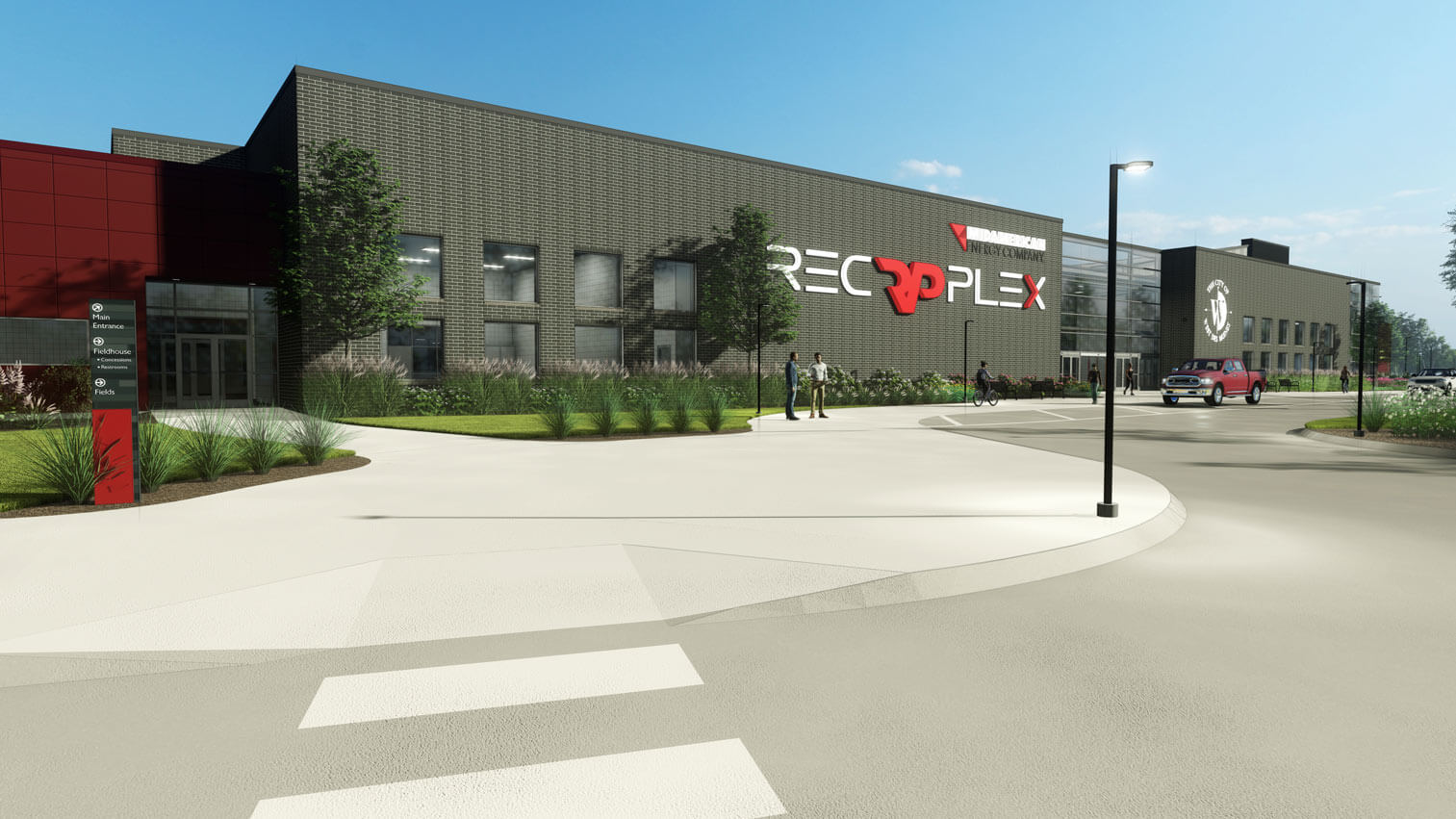 ---
You'll enjoy the beautiful facilities
at our 2022 Conference venue:
MID-AMERICAN ENERGY RECPLEX
Located conveniently, just off the I-35 Grand Avenue exit in West Des Moines, the RecPlex is an impressive, brand-new facility
Our entire conference, including the exhibit hall, keynote session, workshop sessions, and Special Track sessions, will all be located under one roof!
---
---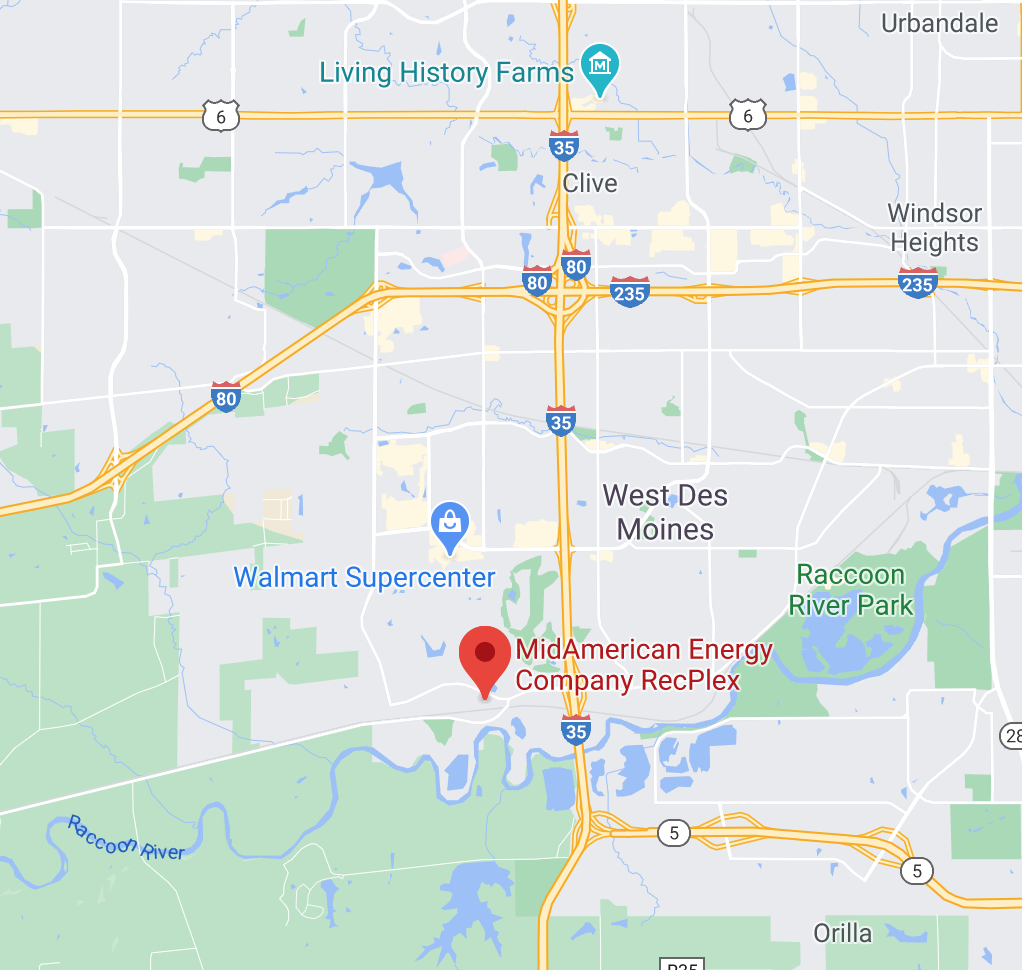 ---
2022 CONFERENCE VENUE:
Mid-American Energy RecPlex
6500 Grand Avenue
West Des Moines, IA 50266
---
---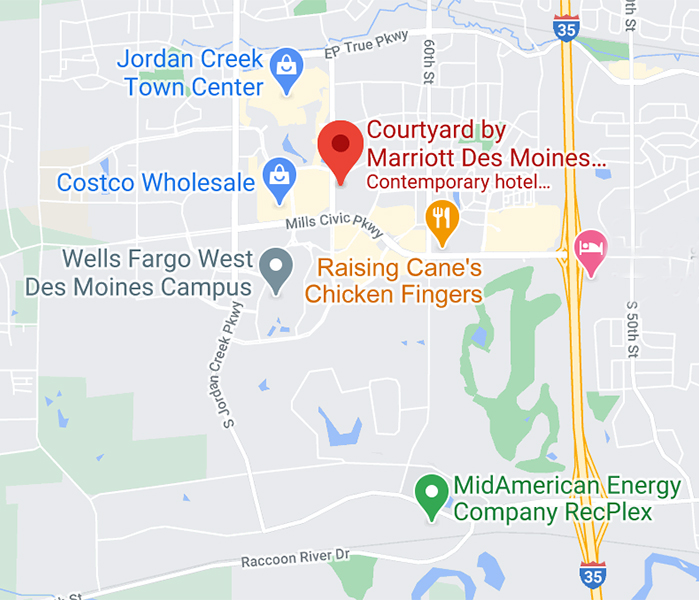 ---
410 S 68th St, West Des Moines, IA 50266
---
---
Our Conference Team is already working on the location and lodging plans for our 2022 Homeschool Iowa Conference.
As soon as arrangements have been finalized, you'll find details on this page about:
• where the conference will be located
• what hotels blocks have been reserved
• where you can park, and more!
---
The Homeschool Iowa Conference is pleased to offer cash-sale food options in the Exhibit Hall concessions area.
FRIDAY: 9:3am-6:30pm  SATURDAY: 8:30am-4:00pm
MENU OPTIONS AVAILABLE IN THE EXHIBIT HALL CONCESSIONS AREA:
---
House Salad $4
Cold Wrap $6
Cold Sandwich  $6
Beef Walking Taco $5
Nachos $4
Hot Dog $3
Pizza Slice $3
Whole Fruit or Fruit Cup $2 
Individual Yogurts $3
Cookie $3
Bags of Chips, Pretzels, or Trail Mix $3
Candy Bars $3
Granola Bars / NutriGrain Bars $3
Soda $3.50
10oz Bottle Water $2
---
Also, for your morning convenience, we will offer cash-sale breakfast concessions in the foyer registration area.
FRIDAY: 8:00-8:45am  SATURDAY: 7:30-9:15am
PLAN TO ATTEND THE CONFERENCE ON JUNE 10-11!