2019 Homeschool Iowa Conference
June 6-8, 2019
Valley Church & Community Center, West Des Moines
You'll sink your roots deep into inspiring sources of encouragement and motivation for your homeschool adventures at the 2019 Homeschool Iowa Conference!
Our conference is the largest gathering of homeschoolers in our state each year, providing an unequaled opportunity to join together with thousands of other parents journeying through the homeschool adventure.
Inspiring speakers casting vision, seasoned presenters offering practical how-to advice, diverse exhibitors displaying quality resources, exciting programs delivering educational opportunities for youth and adults –our attendees found all this, and more, at the Homeschool Iowa Conference.
---
SAVE THE DATE: June 6-8, 2019
"The conference was a great experience
and I am walking away feeling
encouraged, equipped, and excited.
Refreshed indeed. Transformed." 
~2018 Conference Attendee
Special Conference Events
Morning Opportunities Designed to Encourage Homeschooling Moms & Dads
REGISTRATION FOR THESE SPECIAL EVENTS CLOSED MAY 20
---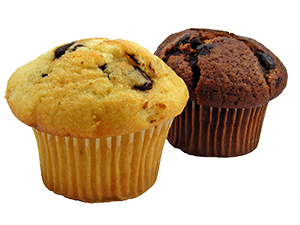 Breakfast with Heidi St. John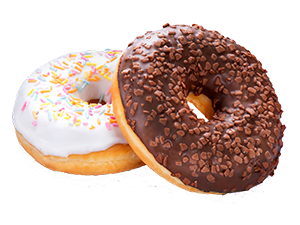 Breakfast with Eric Ludy
Conference Details Coming
Noon
Mini-Conference Registration Open
1:00-2:00PM
Mini-Conference Session I
1:30PM
Used Curriculum Sale Open
1:30PM
Small Business Expo Open
2:15-3:15PM
Mini-Conference Session II
3:30-4:30PM
Mini-Conference Session III
6:30PM
Used Curriculum Sale and
Small Business Expo Close
8:00AM
Conference Registration Open
8:45-10:00AM
Friday Morning Keynote
9:30AM
Exhibit Hall Open
10:30-11:30AM
Workshop Session I
11:30AM-1:00PM
Lunch & Shopping
Noon-12:45PM
Workshop Session II (Exhibitors)
1:00-2:00PM
Workshop Session III
2:30-3:30PM
Workshop Session IV
4:00-5:00PM
Friday Afternoon Keynote
5:00-7:00PM
Shopping
7:00PM
Exhibit Hall Close
7:00-9:00PM
Friday Night Mixer
7:30AM
Conference Registration Open
8:00-9:00AM
Moms & Muffins and Dads & Donuts
8:30AM
Exhibit Hall Open
9:15-10:15AM
Saturday Morning Keynote
9:30AM
Exhibit Hall Open
10:30-11:30AM
Workshop Session V
11:30AM-1:00PM
Lunch & Shopping
Noon-12:45PM
Workshop Session VI (Exhibitors)
1:00-2:00PM
Workshop Session VII
2:30-3:30PM
Workshop Session VIII
4:00PM 
Exhibit Hall Close
3:45-5:00PM
Saturday Afternoon Keynote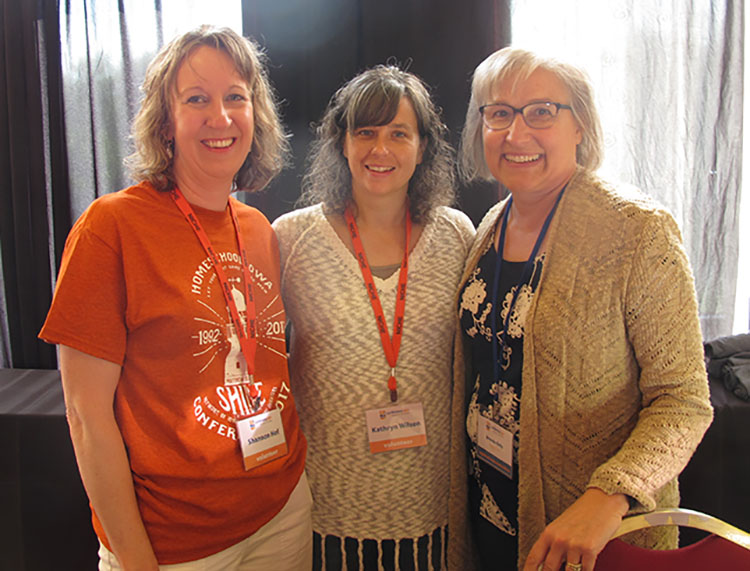 ---
Disclaimers: While Homeschool Iowa is a Christian organization and whereas this belief guides the structure of the annual Homeschool Iowa Conference, Homeschool Iowa does not require attendees, speakers, or exhibitors to profess (declare, assert) agreement to the Homeschool Iowa statement of faith. In the same way, while we may not admit (accept, approve) an exhibitor or hire a speaker who is specifically "anti-Christian", we do admit speakers and exhibitors that are not explicitly "Christian" but that DO provide home educators, both Christian and non-Christian, with information, knowledge, or curriculum that is relevant, useful, and beneficial. Please note that Homeschool Iowa does not necessarily endorse everything found in our exhibit hall or presented in workshops and keynotes. All posted conference details, including the schedule, speakers, workshops/keynotes, exhibitors, etc. are subject to change.
---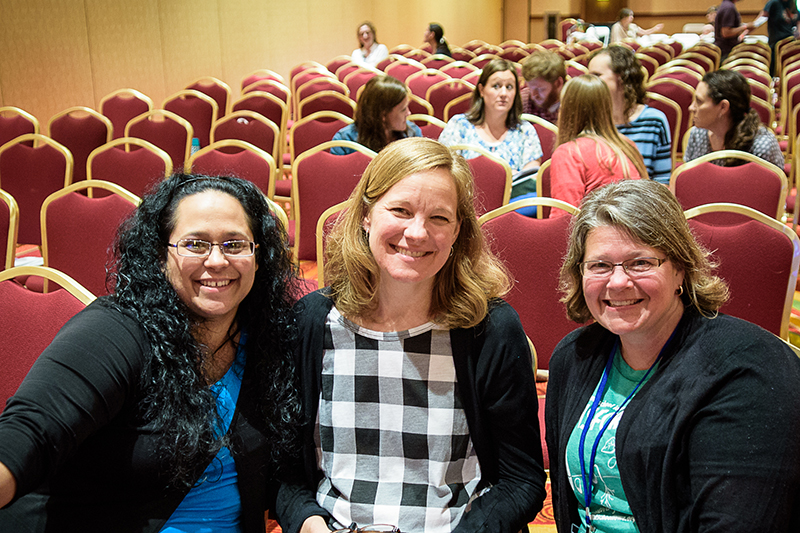 Use our secure online form for signup to receive conference information, including e-mail updates and the conference issue of Homeschool Iowa magazine. 
---
---
MAKE PLANS TO REGISTER FOR THE CONFERENCE