STEP #8:
Go Outside the Box
Don't Just
"Do School"...
Go Outside the Box!
It's so easy to fall into the trap of "doing school" just the way we were schooled:
sitting at a desk
reading textbooks
filling in workbook blanks, etc.
We want to encourage you to "go outside the box" and be creative as you plan your homeschool adventure.
Sometimes our fear of not teaching our children perfectly causes us to just do school the way we learned as children.
But homeschooling is a perfect opportunity to train your children in the way they should go, unlike anything we learned in public or private school.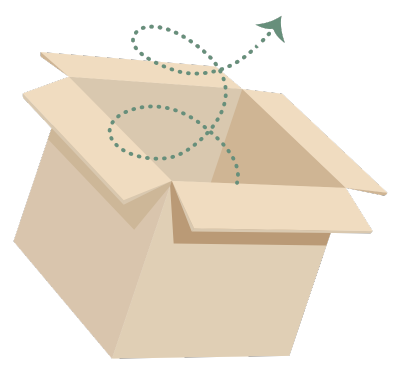 What are some ways to "go outside the box" while you're homeschooling?
Consider these possibilities:
Play with games and toys that challenge the mind. Examples:
Duplos® and Legos®,
Puzzles
Educational board games
Work together on projects. Examples:
Plan a garden
Try a sewing project
Make family meals
Build a play fort
Rebuild an engine
Team up with other parents who are homeschooling.
Each can teach a favorite subject to student groups
Consider hiring instructors
Plan group outings and activities.
Take hikes & field trips
Sign up for camps
Join homeschool activities
Check our Events page
Use the public library (with the "open access" policy, you can use any library in Iowa)!
Click here
to find an Iowa public library near you.
Identify interesting people in your family, church, or neighborhood and visit with them to learn about who they are or what they do.
Inspire your children to consider apprenticeships with small business owners or to try entrepreneurship when they are old enough.
Share your talent and time.
Visit care centers
Volunteer at church or for a non-profit
Assist political campaigns.
© Homeschool Iowa & Julie Naberhaus adapted from "The ABC's of Homeschooling in Iowa" by Julie Naberhaus
The possibilities are endless.
Be creative and have fun!
---
---
CONTINUE TO THE NEXT STEP IN GETTING STARTED HOMESCHOOLING: