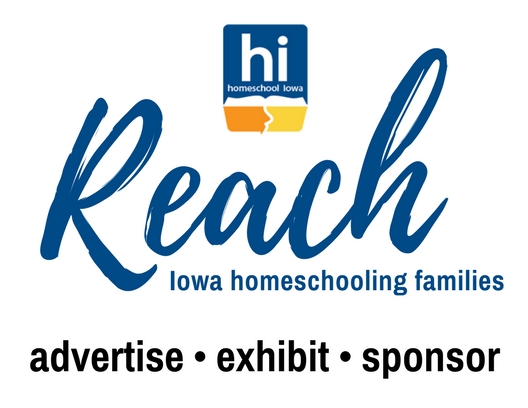 Homeschool Iowa serves thousands of families across the state of Iowa, and we offer many opportunities for homeschool-related businesses, curriculum providers, colleges, and Iowa venues to connect with the Iowa homeschool community. These opportunities include:
Print advertising in our magazine and event programs,
E-blast advertising,
E-newsletter banner advertising, and
Sponsorships at our hosted events

Homeschool Iowa Capitol Day in March
Homeschool Iowa Graduation in May
Homeschool Iowa Conference in June
(the largest gathering of homeschoolers in Iowa)
---
Learn More about Advertising with Us
Click on the images below
for details on advertising and sponsorship opportunities
available with Homeschool Iowa.
---
MEET OUR ADVERTISING CONTACT
Click on photo for biographical information.
Our magazine, Homeschool Iowa, published two times per year, is packed with articles and information to encourage and equip Iowa homeschooling families. The print edition is mailed statewide to Homeschool Iowa member families and to the most recent additions to our carefully managed mailing list. A digital copy is available on our website shortly after the print copy has been mailed out.