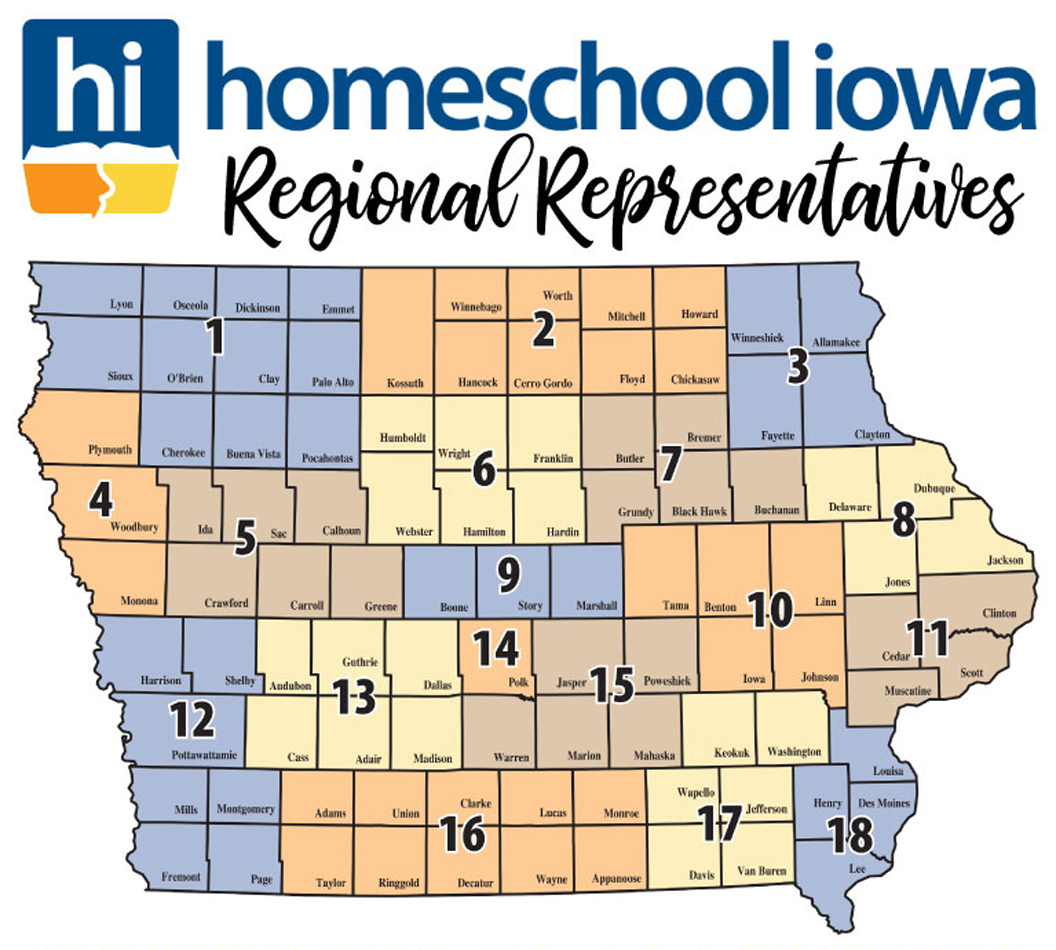 ---
---
Our Homeschool Iowa Regional Representatives provide localized service in 18 regions around the state.
These veteran homeschooling moms offer extensive practical skills and wisdom that come from years of experience.
Within their regions, Homeschool Iowa Regional Representatives:
Counsel new home educators
Answer questions about local issues and opportunities
Facilitate communications with local homeschool support groups
Identify needs and concerns of area homeschooling families
and more!
---
"I learned most, not from those who taught me
but from those who talked with me."
-St. Augustine
---
Our amazing Homeschool Iowa Regional Representatives team is led by Coordinator Cathy.
She serves as a connection between the individual Regional Representatives and the Homeschool Iowa Board of Directors.
Cathy has been married to her husband Bob for over three dozen years, and they have two adult children.
She served for several years as president and mentoring mom in the large homeschool support group in her local area.
Since then, she and Bob have been elected to serve on the Homeschool Iowa Board of Directors.
Cathy is passionate about helping homeschooling families and promoting home education in our state.
Reach out to your Regional Representative
Our regional representatives are real-life homeschooling parents -- just like you!
They have years of experience and are passionate about helping families experience home education success.
Click on the email button
under the photo of the representative in your area
to make a connection.
Looking for a support group? Get a referral. 
Have a product, service, or program you'd like homeschoolers to know about? 
Rather than emailing our Regional Representatives, please check out these options.
---
Our regional representatives will reply via email
from @homeschooliowa.org addresses.
Make sure your email server is set to accept email from us.
If you don't see a response from your Representative,
please check your email spam folder.
---
LOOKING FOR A LOCAL SUPPORT GROUP?