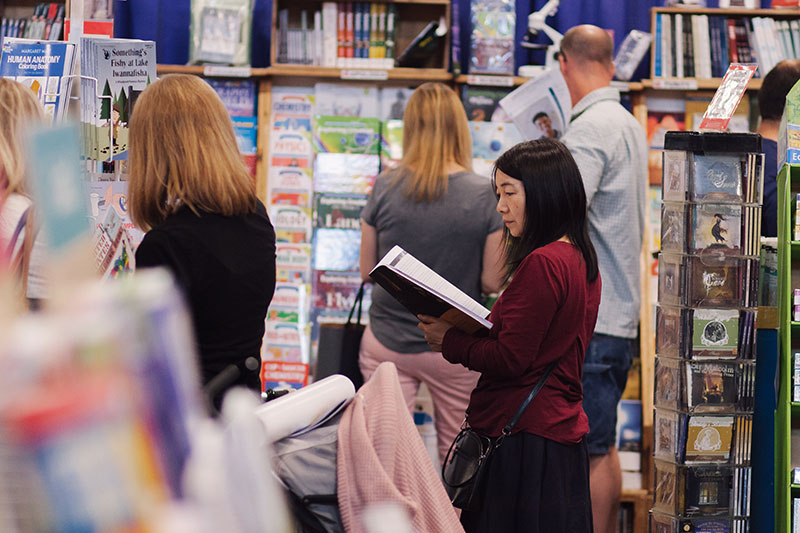 Our exhibit hall is an integral part of our conference! With over 17,000 square feet of exhibit hall space, you'll find an extensive display of some of the finest homeschool resources available.
Enjoy a shopping experience unlike any other in the state of Iowa at the Homeschool Iowa Conference. Nowhere else in the state will you be able to shop and compare curriculum and resources in person from this many exhibitors and publishers all in one place!
Our exhibitors have a extensive knowledge and expertise and are happy to answer your questions and assist you. Be sure to stop and chat with them and thank them for investing the time and resources to come the Homeschool Iowa Conference!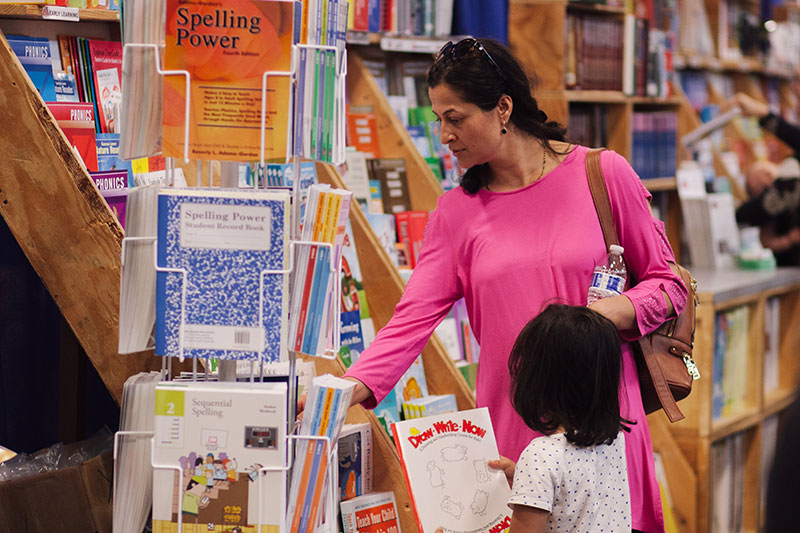 EXHIBIT ADVERTISE SPONSOR
The Homeschool Iowa Conference encourages, equips, and inspires parents as they teach their children at home.
If you offer products or services for home educating families, we invite you to apply for exhibit space at our conference.

---
CLICK HERE FOR EXHIBITOR, ADVERTISER, & SPONSOR INFO
---
Average Total Attendance
Over Past 7 Years: 1300
Average Registrations
(Households): 600
---
EXHIBITOR / ADVERTISER / SPONSOR REGISTRATION
---
ASK TO BE ADDED TO OUR EXHIBITOR CONTACT LIST
2023 Conference Exhibitors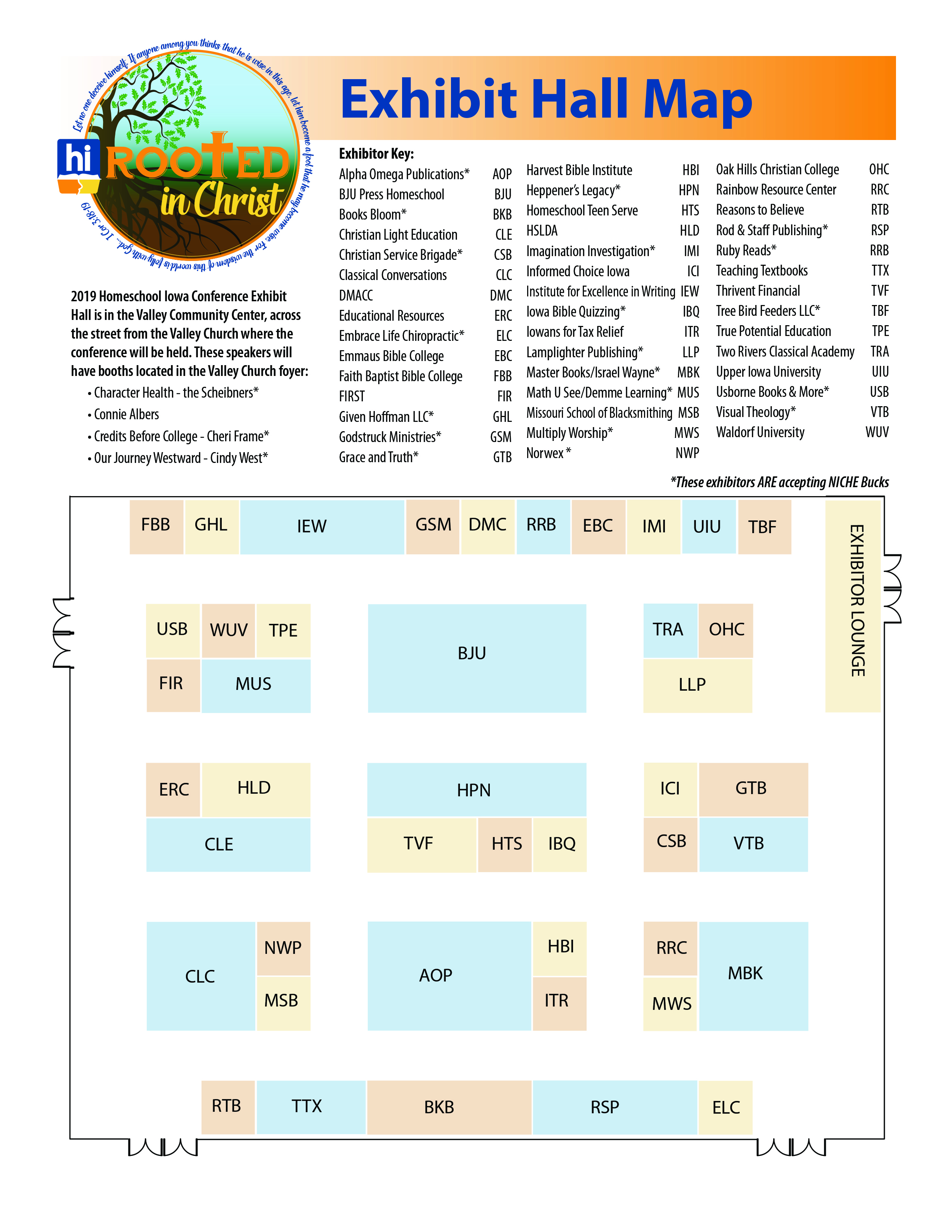 ---
2019
Conference Exhibit Hall
---
---
Check out our exhibit hall map for a peek at what awaits your shopping pleasures!
Click on the map to download a copy.
Exhibits for our speakers Steve & Megan Scheibner, Cindy West, Connie Albers, and Cheri Frame will be located in the church foyer area.
Below, you'll find a list of our 2019 Conference exhibitors.
Click the exhibitor company names to view their websites.
---
---
---
---
---
---
---
---
---
---
---
---
---
---
---
---
---
---
---
---
---
---
---
---
---
---
---
---
---
---
---
---
---
---
---
---
---
---
---
---
---
---
---
---
---
---
---
---
---
Learn college-level study skills from Mark Pruitt, "Captain College." Mark offers 4 study Steps in his book and training sessions that will help your student improve study skills.
---
---
---
---
---
---
---
---
---
---
---
Rod & Staff Publishers (Truth and Life Ministries)
---
---
---
---
---
---
---
---
---
---
---
---
Join Us at the Homeschool Iowa Conference