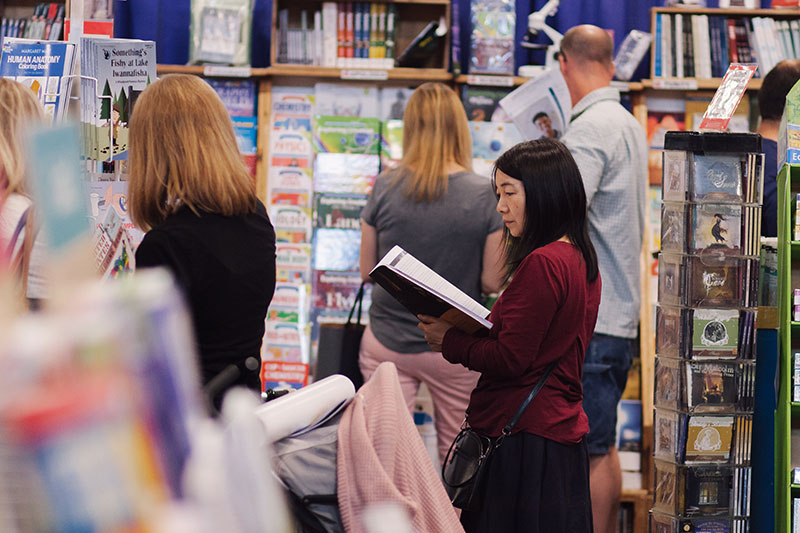 Our exhibit hall is an integral part of our conference! With over  15,000 square feet of exhibit hall space, you'll find an extensive display of some of the finest homeschool resources available.
Enjoy a shopping experience unlike any other in the state of Iowa at the Homeschool Iowa Conference. Nowhere else in the state will you be able to shop and compare curriculum and resources in person from this many exhibitors and publishers all in one place!
Our exhibitors have a extensive knowledge and expertise and are happy to answer your questions and assist you. Be sure to stop and chat with them and thank them for investing the time and resources to come the Homeschool Iowa Conference!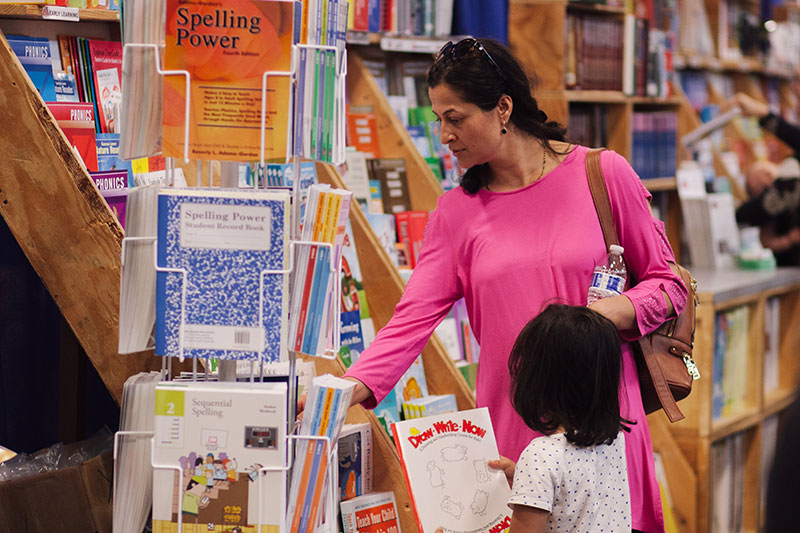 EXHIBIT ADVERTISE SPONSOR
The Homeschool Iowa Conference encourages, equips, and inspires parents as they teach their children at home.
If you offer products or services for home educating families, we invite you to apply for exhibit space at our conference.

---
CLICK HERE FOR EXHIBITOR, ADVERTISER, & SPONSOR INFO
---
Average Total Attendance
Over Past 7 Years: 1400+

Average Registrations
(Households): 650
---
EXHIBITOR / ADVERTISER / SPONSOR REGISTRATION
---
ASK TO BE ADDED TO OUR EXHIBITOR CONTACT LIST
Thanks to our 2021 Conference Exhibitors!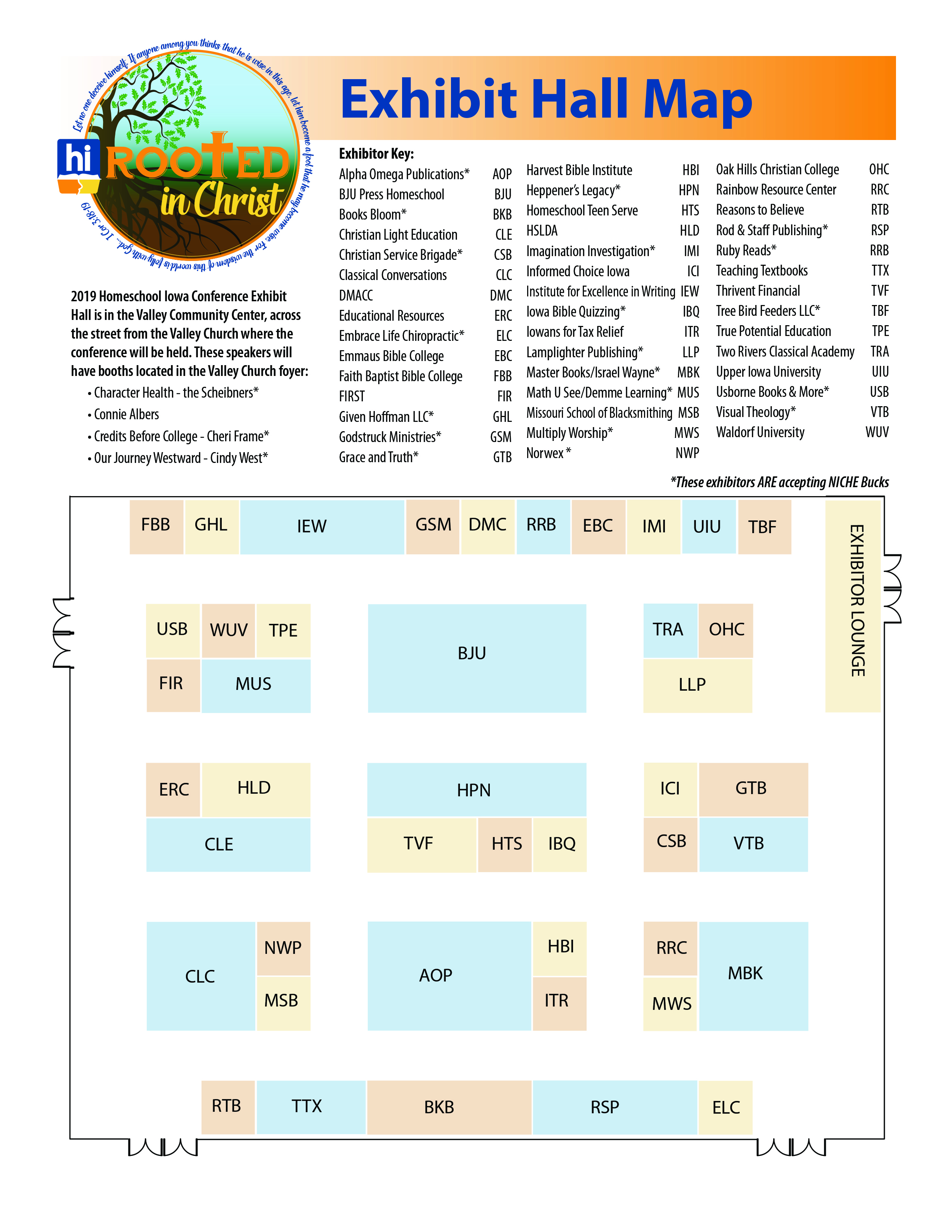 ---
2019
Conference Exhibit Hall
---
---
Check out our exhibit hall map for a peek at what awaits your shopping pleasures!
Click on the map to download a copy.
Exhibits for our speakers Steve & Megan Scheibner, Cindy West, Connie Albers, and Cheri Frame will be located in the church foyer area.
Below, you'll find a list of our 2019 Conference exhibitors.
Click the exhibitor company names to view their websites.
---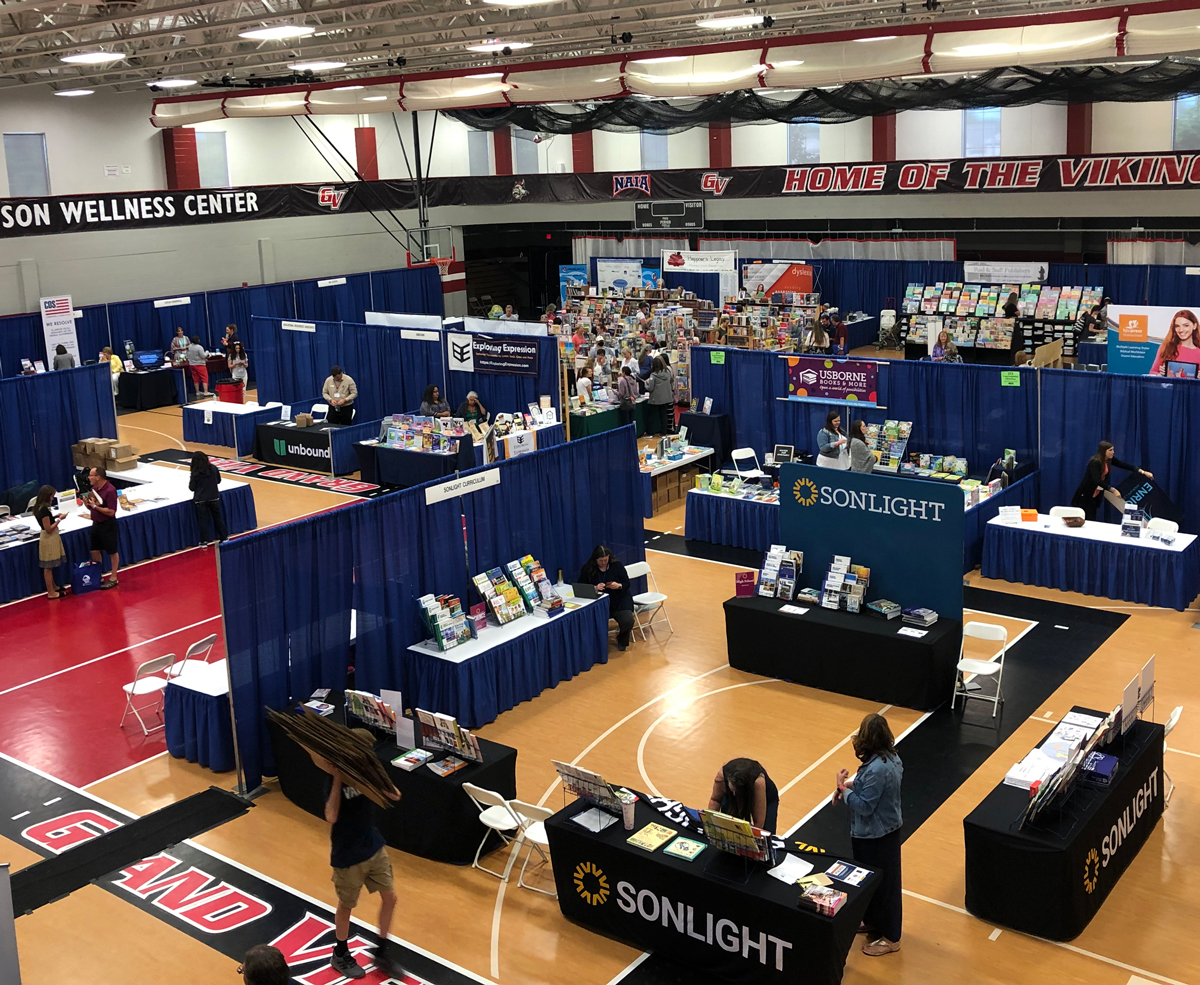 ---
---
---
Science-fiction and action-adventure novels that incorporate apologetics arguments into the plots.
---
---
---
---
Homeschooling father of seven and author of several bestselling series for youth and adults. All have a Christian world view and wholesome content.
---
---
---
Co-founded by Michael Farris, its mission is to restore a culture of self-governance in America and to curtail federal overreach through a limited Article V Convention to propose constitutional amendments that impose limitations on the size and scope of the federal government and term limits for federal officials.
---
---
---
---
---
---
---
---
---
Providing individual sessions for speech, language, reading, math, dyslexia, and writing. Also group academic programs to build reading and math skills. Additional opportunities for parents to meet twice a month with an online communities to acquire valuable resources and empowering connections.
---
---
---
---
Family and Educational Board Games with Special Needs Assessments for use with children with learning struggles.
---
Helping girls discover their potential and become leaders of tomorrow.
---
---
---
---
Offering classes to homeschool students one day per week during the school year. Now registering students grades K-12 for the 2021-2022 school year.
---
---
---
---
---
---
---
A multidisciplinary team of problem-solvers committed to the belief—and the vision—that people's lives and communities are transformed as they experience God's Word in their own language. Information about JAARS Bible translation, short-term mission trip opportunities, volunteering, and mission careers.
---
Numerous resources relating to our Christian heritage, as well as defending our Judeo-Christian heritage, the Constitution, and our God-given rights. Printed materials, DVDs, CDs, the New American magazine, and numerous ways to educate our children (The Freedom Academy) and citizenry at large will be offered.
---
---
---
---
Offering information on how to start an archery program and partake in the after-school competitive season NASP offers in Iowa.
---
Science kits for at-home science experiments and education. Focusing on dissection specimens, they also provide an array of STEM activities for all grade levels.
---
---
---
---
---
---
---
A complete Bible-based curriculum to assist Christian parents in the work of raising their children in the nurture and fear of the Lord. Pre-School through high school –A complete homeschool curriculum you're guaranteed to love.
---
---
---
---
---
---
Truth and Life Ministry
---
---
---
Engaging and educational books for children of all ages. Many are suggested for use as supplements to popular homeschool curricula and recommended as additional resources to nurture children's love of learning.
---
---
---
---
Join Us at the 2021 Homeschool Iowa Conference