CONFERENCE EXHIBIT HALL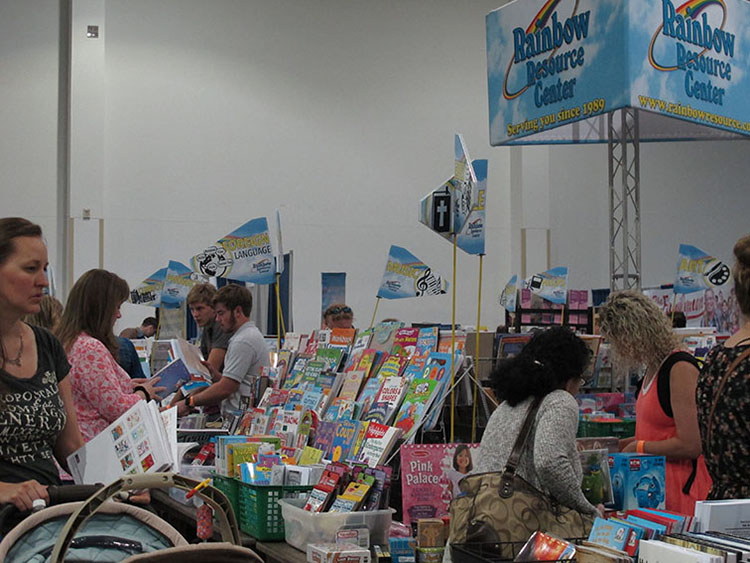 Our exhibit hall is an integral part of our conference! With over 50 exhibitors in 30,000 square feet of exhibit hall space, you'll find an extensive display of some of the finest homeschool resources available.
Enjoy a shopping experience unlike any other in the state of Iowa at the Homeschool Iowa Conference. Nowhere else will you be able to shop and compare curriculum and resources in person from this many exhibitors and publishers all in one place!
Our exhibitors have a extensive knowledge and expertise and are happy to answer your questions and assist you. Be sure to stop and chat with them and thank them for investing the time and resources to come the Homeschool Iowa Conference!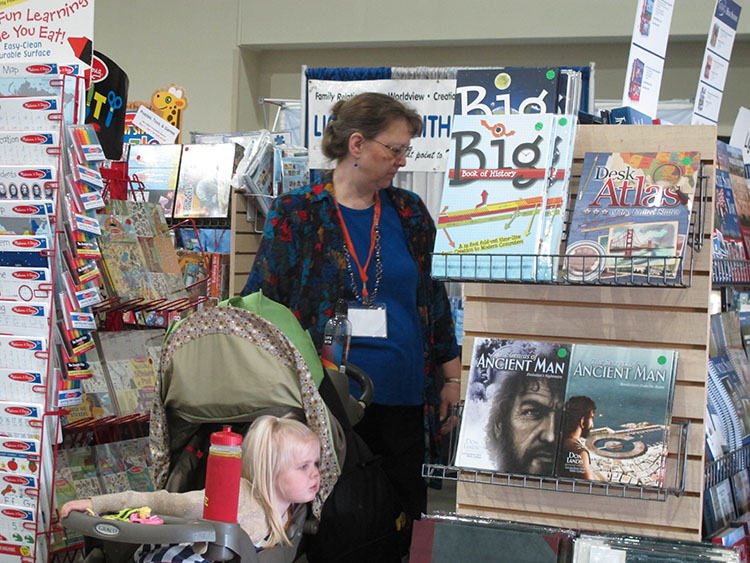 FOR EXHIBITORS
The Homeschool Iowa Conference encourages, equips, and inspires parents as they teach their children at home.
If you offer products or services designed to meet the needs of homeschooling families, we invite you to apply for exhibit space at our conference.

Homeschool curriculum and resource providers will be given priority.
NICHE reserves the right to decline any application that does not fit the NICHE mission, vision, philosophy, and purpose for this event without further explanation.
---
Average Total Attendance
Over Past 3 Years: 1800+
(Top Attendance: 2025)
Average Registrations
(Buying Units):  800
---
---
Exhibitor / Advertiser / Sponsor Registration
Friday, June 1: 9:30am – 7:00pm
Saturday, June 2: 8:30am – 4:00pm
Many of our exhibitors are experts in their fields, and we encourage you to take advantage of the opportunity to ask them questions and learn from them. When an exhibitor takes the time and effort to explain a product or give beneficial advice, please buy the product from the exhibitor who took the time with you, rather than a competitor. Buying materials from the exhibitor who took the time with you fosters an atmosphere of trust and sharing. It also encourages the return of knowledgeable, quality exhibitors to our annual conference.
We are pleased to offer the opportunity for registered exhibitors to present exhibitor workshops during the conference, presenting either product demonstrations, introductions to services, or general interest sessions that may benefit your family. We encourage you to attend exhibitor workshops in addition to the featured speaker workshops hosted by Homeschool Iowa.
Experienced homeschool moms are available Friday and Saturday during exhibit hall hours to answer your homeschooling questions and to share wisdom and encouragement with you. The Mentoring Moms booth is located just inside the exhibit hall. These seasoned homeschool moms can offer guidance as you navigate the exhibit hall as well.
Children age 12 and under must be accompanied by an adult at all times. We ask that parents ensure that their attending children do not hinder the shopping experiences of other conference attendees.
Out of respect for our exhibitors and advertisers who have paid for booth space and advertising, distribution of literature, business cards, or promotional materials is not permitted during the conference. Formal or informal surveys, polls, or canvassing attendees asking them for input is prohibited. Campaigning and signature gathering for petitions are not allowed inside the conference facility.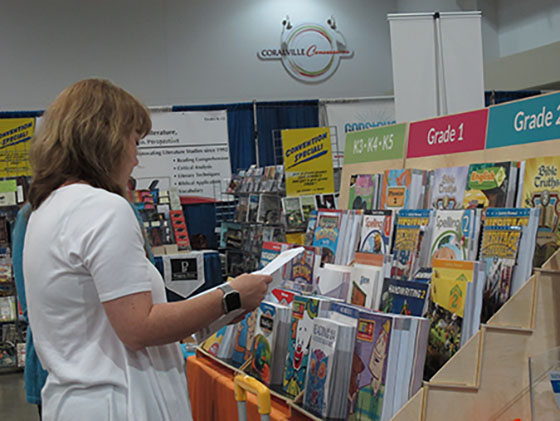 The following is a list of the exhibitors who have registered for the 2018 Homeschool Iowa Conference.
Click the exhibitor company name to view their website.
Check back often. We will continue adding exhibitors to the list as they are approved and submit payment.
Transform your homeschool by attending the 2018 Homeschool Iowa Conference