Our Homeschool Iowa Conference
offers an exciting lineup of opportunities
for children and teenagers.
KIDS TREK: Come for the Adventure!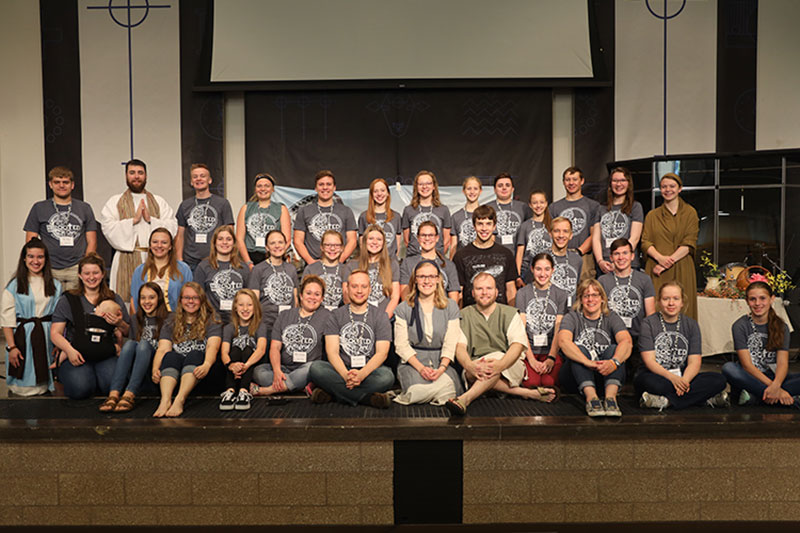 Our KIDS TREK Staff & Volunteers!
---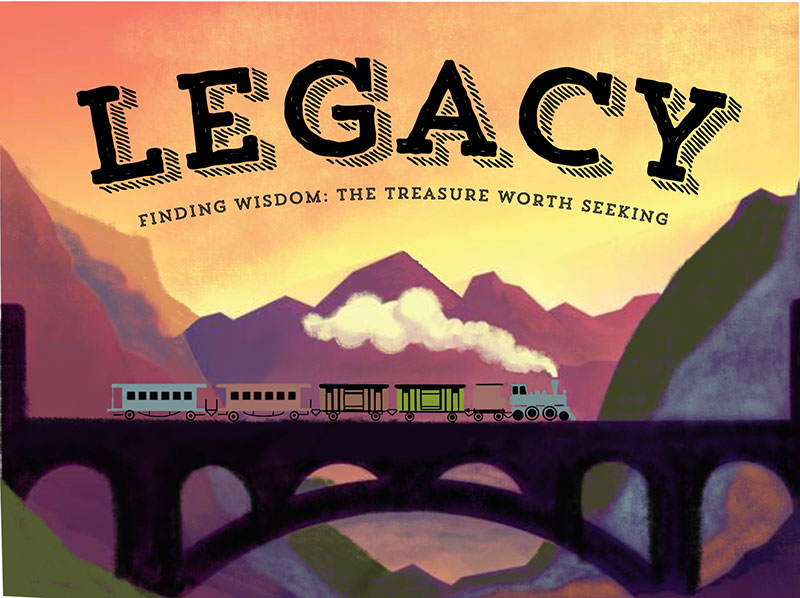 ---
KIDS TREK Highlights Video
---
KIDS TREK
Conference Children's Program
---
While you're taking in the Homeschool Iowa Conference, your children can enjoy a Bible-based program in a secure environment with screened and trained staff and teachers.
Our highly acclaimed children's program, KIDS TREK, offers a new theme every year, effectively communicating principles found in the Word of God through songs, memory verses, activities, lesson times, and the much anticipated 8-part fully-scripted and costumed drama!
Click on the KIDS TREK video to take a peek at what is waiting for your children at this amazing program!
---
"My son absolutely loved the children's program. The volunteers were so kind, It was obvious they were serving with joy."
~Homeschool Iowa Conference Attendee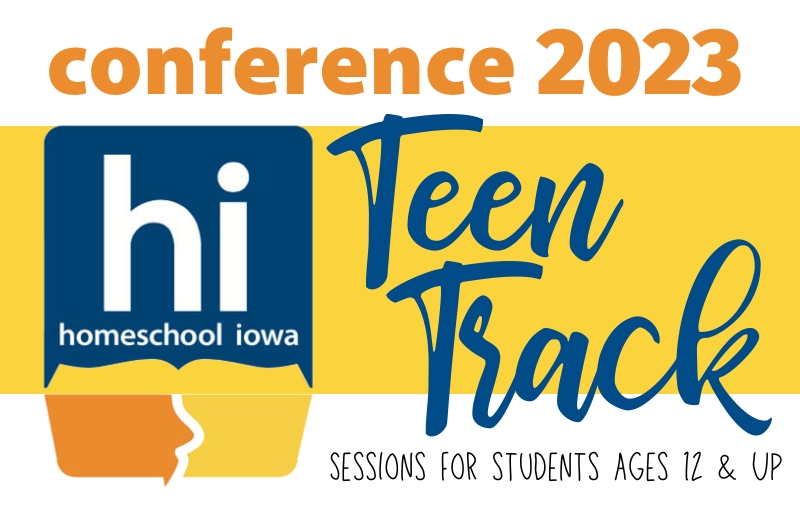 ---
TEEN TRACK
Special Sessions for Teens!
If your teens attend the conference with you this year, they'll find four special sessions designed just for them!
While there is no advance registration required for these sessions, space will be limited. They are offered as a part of the regular conference, with no extra fee charged.
---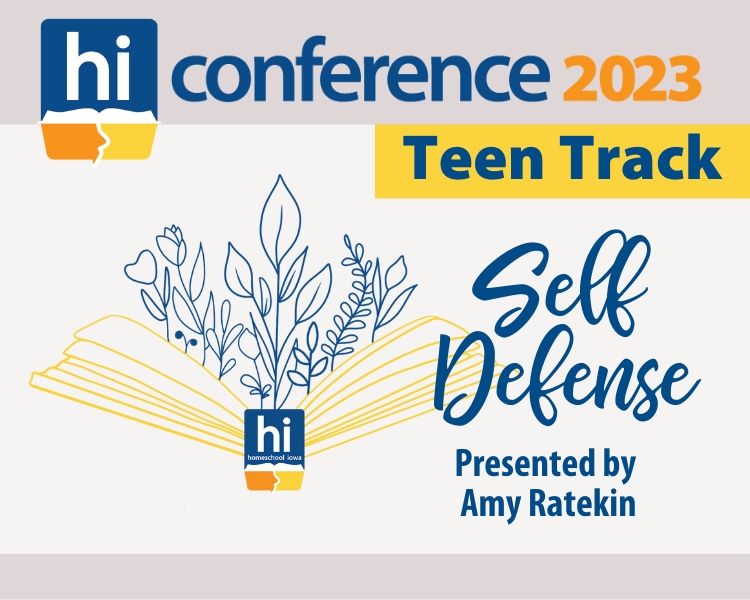 ---
---
INSTRUCTOR: Amy Ratekin
DATE & TIME: Friday, June 9, 8:45-9:45am
Amy will lead participants in gaining empowering life-saving skills. Teens will learn how to identify and respond to a threat, as well as what to do and why. The workshop will offer physical techniques that can be used against an adult attacker and how to verbalize in a threatening situation. Amy will share abduction prevention skills and help participants rehearse 911 scenarios.
---
---
---
INSTRUCTOR: Tressa Teel
DATE & TIME: Friday, June 9, 12:30-1:30pm
This workshop will cover the basics of how Iowa's legislature works in an exciting and interactive way. Learn how a bill becomes a law in Iowa, participate in mock committees, and more. This teaching is designed for those wanting to learn more about Iowa's political process and how they can be involved.
---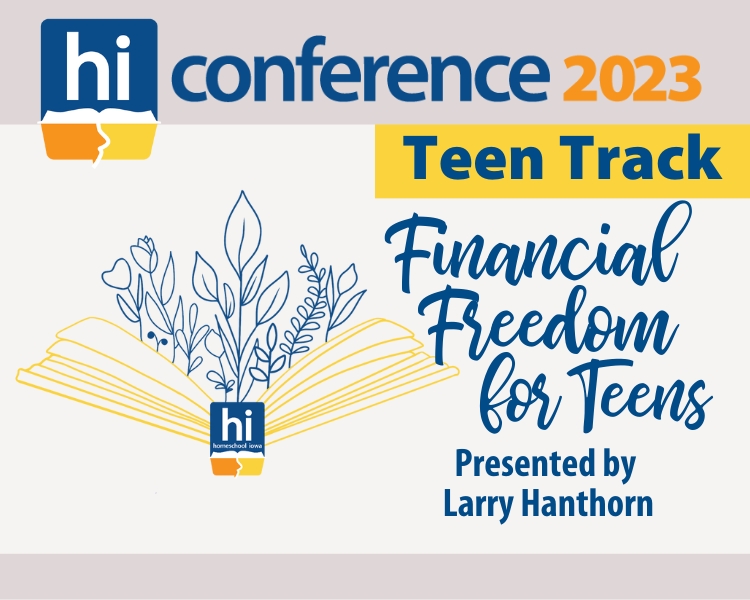 ---
Financial Freedom for Teens
---
INSTRUCTOR: Larry Hanthorn
DATE & TIME: Saturday, June 10, 9:30-10:30am
We're excited about this workshop designed to help teens develop the skills they need to make wise financial decisions affecting their futures. Larry will be including some interactive exercises to make the experience instructive and fun.
---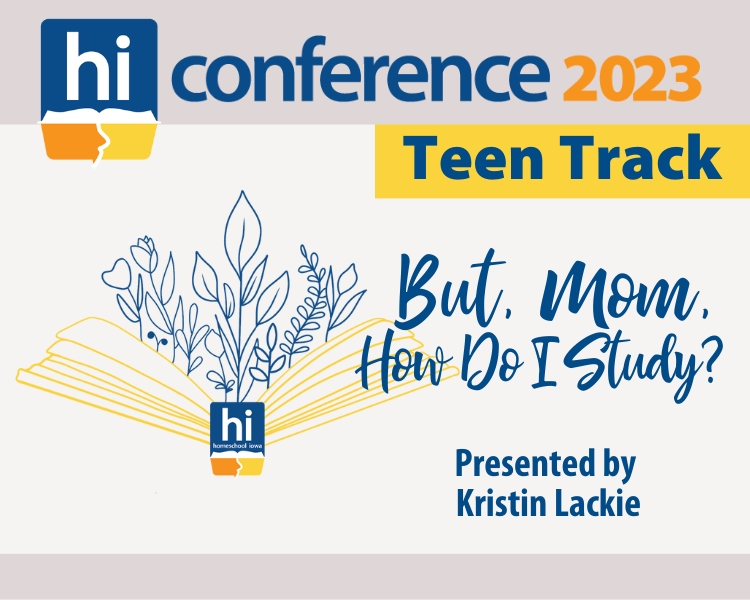 ---
But, Mom, How Do I Study?
---
INSTRUCTOR: Kristin Lackie
DATE & TIME: Saturday, June 10, 11:00am-Noon
Students are often expected to have strong study and organizational skills, but they are rarely taught what that means. This workshop includes practical information geared toward developing effective study habits like setting goals, managing time, organizing spaces, improving reading comprehension, taking notes, taking tests, and finding balance. Gain the skills you need to succeed in academics, in employment, and in life.
---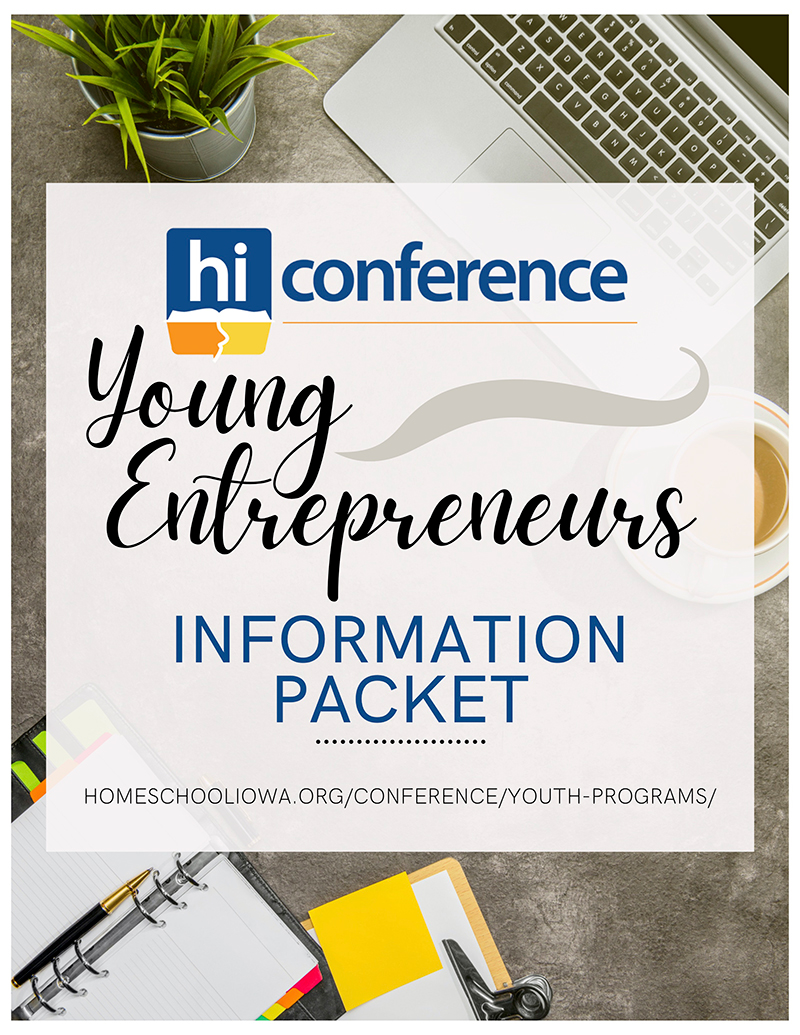 ---
---
Do you have a budding young business operator in your family? If so, you'll want to check out this exciting opportunity.
We're offering a one-day exhibit area for homeschooled Young Entrepreneurs from Homeschool Iowa member families. Students who are 10-20 years of age are invited to register for display space to present their small business products or services.
The Young Entrepreneurs display will be offered all day on Friday, June 10, in a special area at the 2022 Homeschool Iowa Conference.
Click on the Information Packet cover to read complete details about this special opportunity. If you have questions, please contact our Young Entrepreneurs Coordinator.
---
CLICK HERE FOR YE REGISTRATION