KIDS TREK: Come for the Adventure!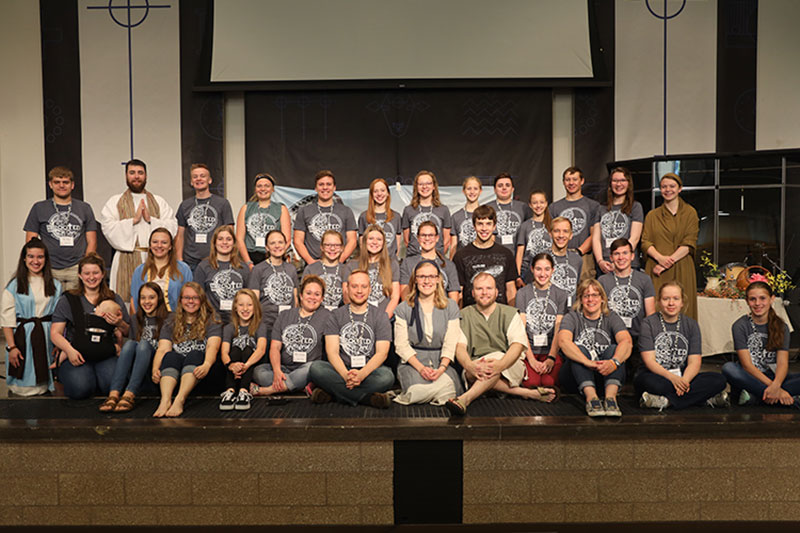 Our KIDS TREK Staff & Volunteers!
---
Conference Children's Program
While you're taking in the Homeschool Iowa Conference, your children can enjoy a Bible-based program is a secure environment with screened and trained staff and teachers.
Our highly acclaimed children's program, KIDS TREK, offers a new theme every year, effectively communicating principles found in the Word of God through songs, memory verses, activities, lesson times, and the much anticipated 8-part fully-scripted and costumed drama!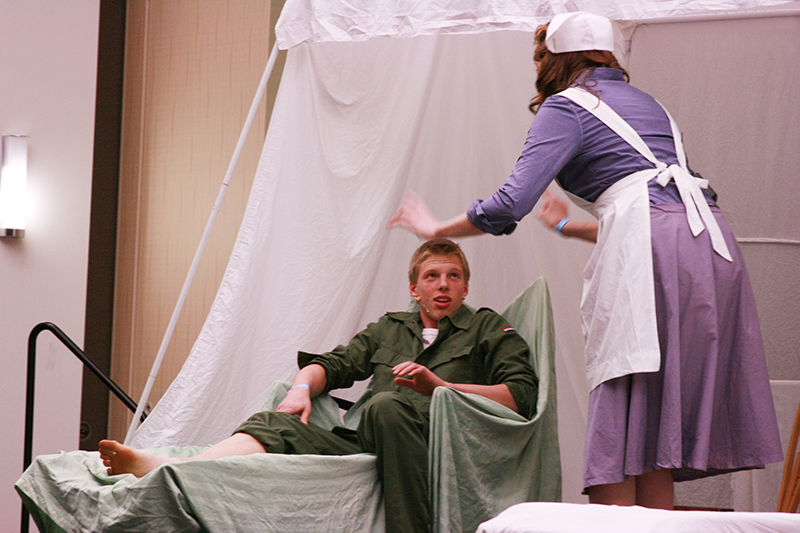 Our KIDS TREK "Valor" Program includes live skits!
---
"My son absolutely loved the children's program. The volunteers were so kind, It was obvious they were serving with joy."
~Homeschool Iowa Conference Attendee
---
If your teens attend the conference with you this year, they'll find five special sessions designed just for them!
While there is no advance registration required for these sessions, space will be limited.
They are offered as a part of the regular conference, with no extra fee charged.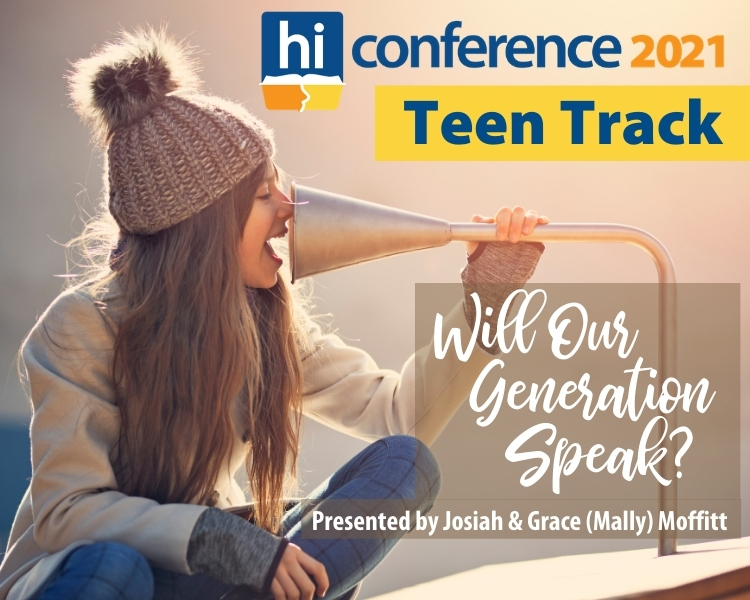 ---
Will Our Generation Speak?
---
INSTRUCTORS:
Josiah & Grace (Mally) Moffitt
DATE & TIME:
Friday, June 18
10:00-11:00am
---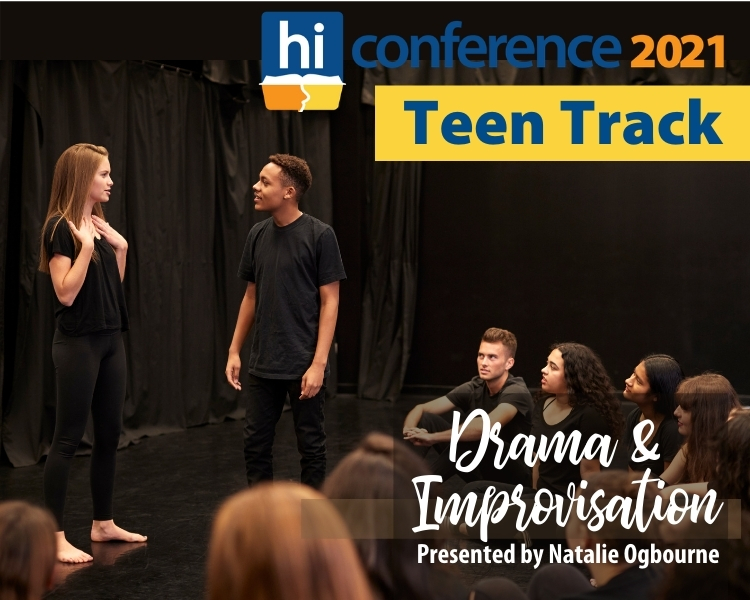 ---
---
INSTRUCTOR:
Natalie Ogbourne

DATE & TIME:
Friday, June 18
2:30-3:30pm
---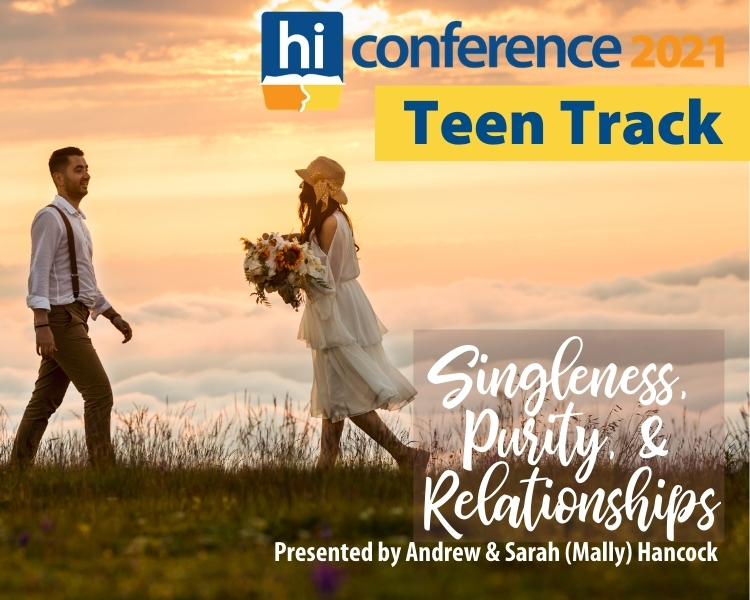 ---
Singleness, Purity, & Relationships
---
INSTRUCTORS:
Andrew & Sarah (Mally) Hancock

DATE & TIME:
Saturday, June 19
8:15-9:15am
---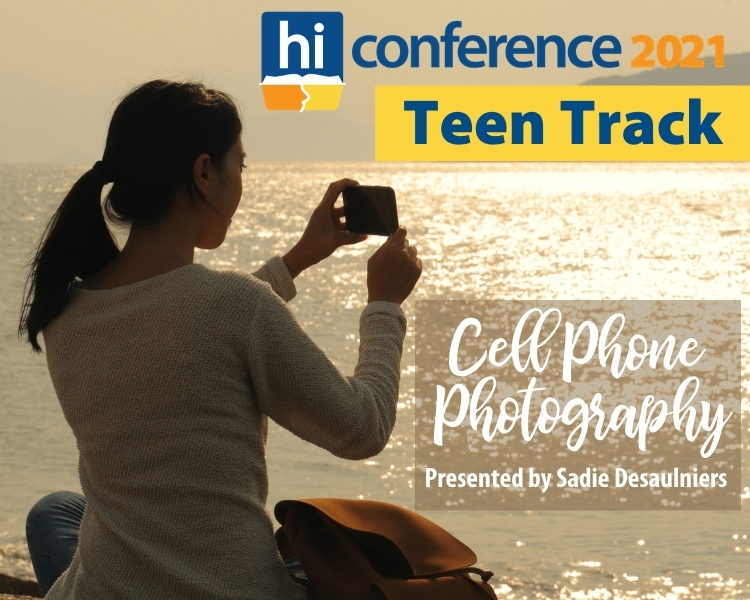 ---
---
INSTRUCTOR:
Sadie Desaulniers

DATE & TIME:
Saturday, June 19
12:30-1:30pm
---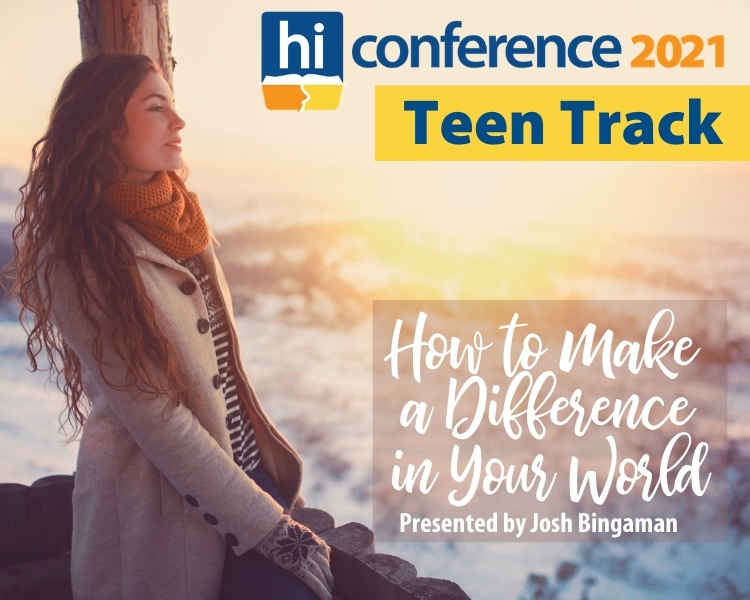 ---
How to Make a Difference
in Your World
---
INSTRUCTOR:
Josh Bingaman

DATE & TIME:
Saturday, June 19
3:30-4:30pm
---