While you're taking in the Homeschool Iowa Conference, your children can enjoy a Bible-based program is a secure environment with screened and trained staff and teachers.
Our highly acclaimed conference children's program offers a new theme every year, effectively communicating principles found in the Word of God through songs, memory verses, activities, lesson times, and the much anticipated 8-part fully-scripted and costumed drama!
The theme for our 2019 Conference Children's Program is Shalom: Jehovah Reigns!
SIGNUP DEADLINE: MAY 28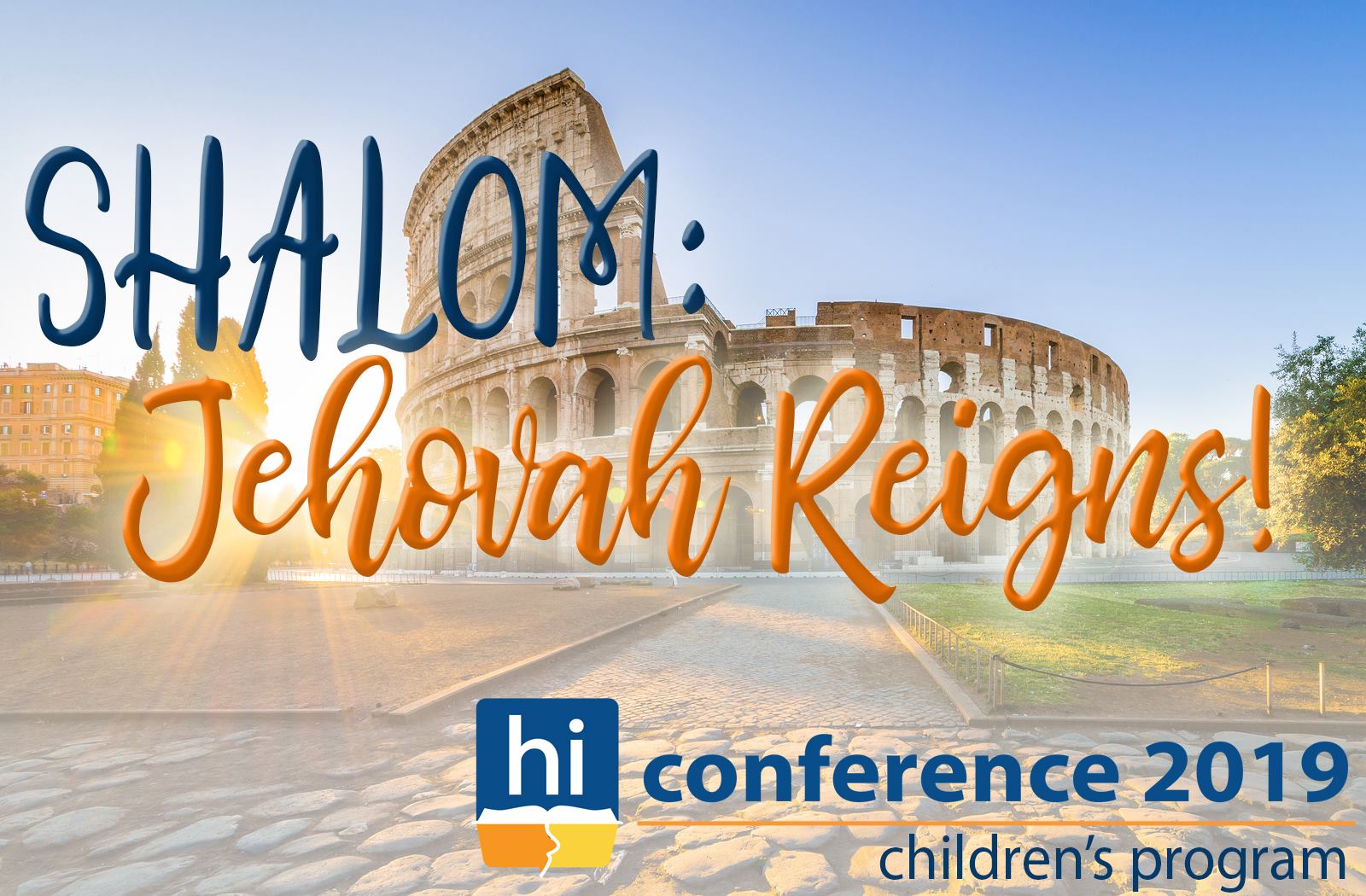 Our Shalom children's program includes live skits!
Teen Volunteer Opportunities
Is your homeschooling teen looking for an opportunity to join other home educated students in fellowship and service?
Our Homeschool Iowa Teen Volunteer Team is the answer!
We're looking for willing young people with the heart to serve. Volunteer positions like this look great on a resume or transcript, and the experience is invaluable.
Volunteer to help in our amazing Children's Program or at the conference site -- either opportunity provides a great experience and lots of fun!
Click on the handbook covers below for more details.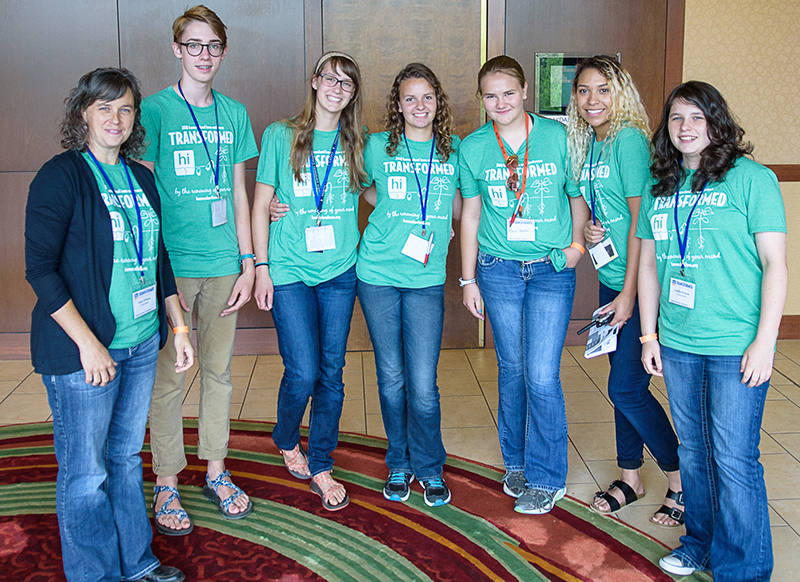 Children's Program Volunteers
---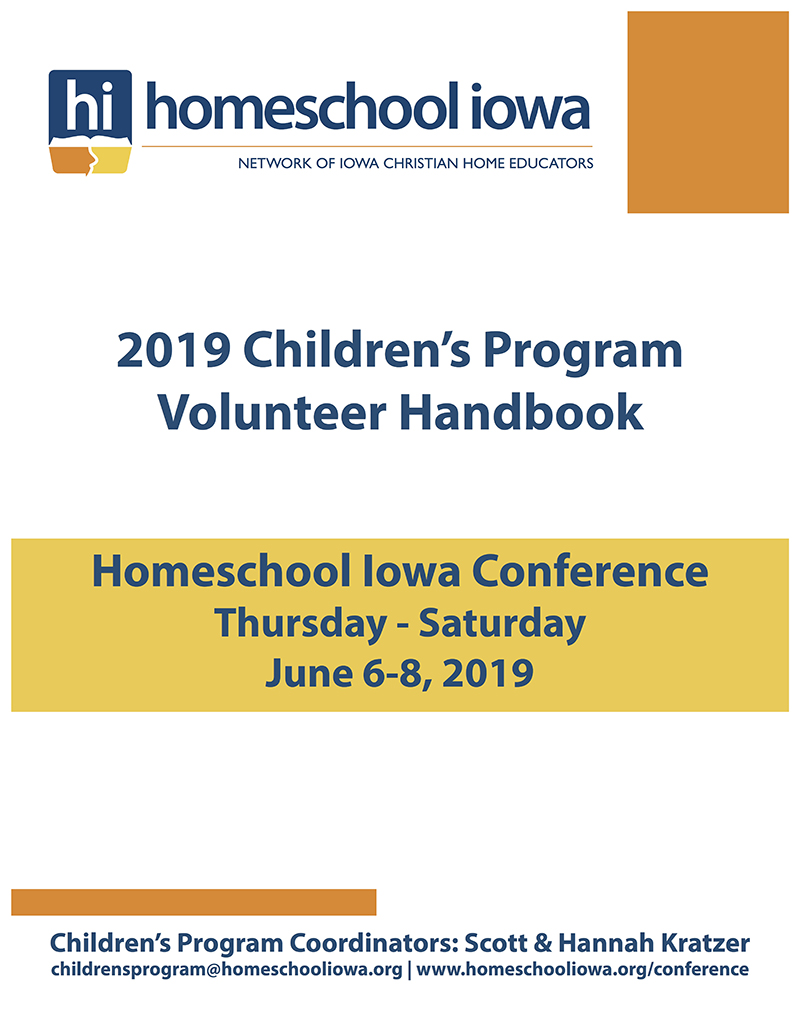 ---
CHILDREN'S PROGRAM VOLUNTEER REGISTRATION
---
Onsite Conference Volunteers
---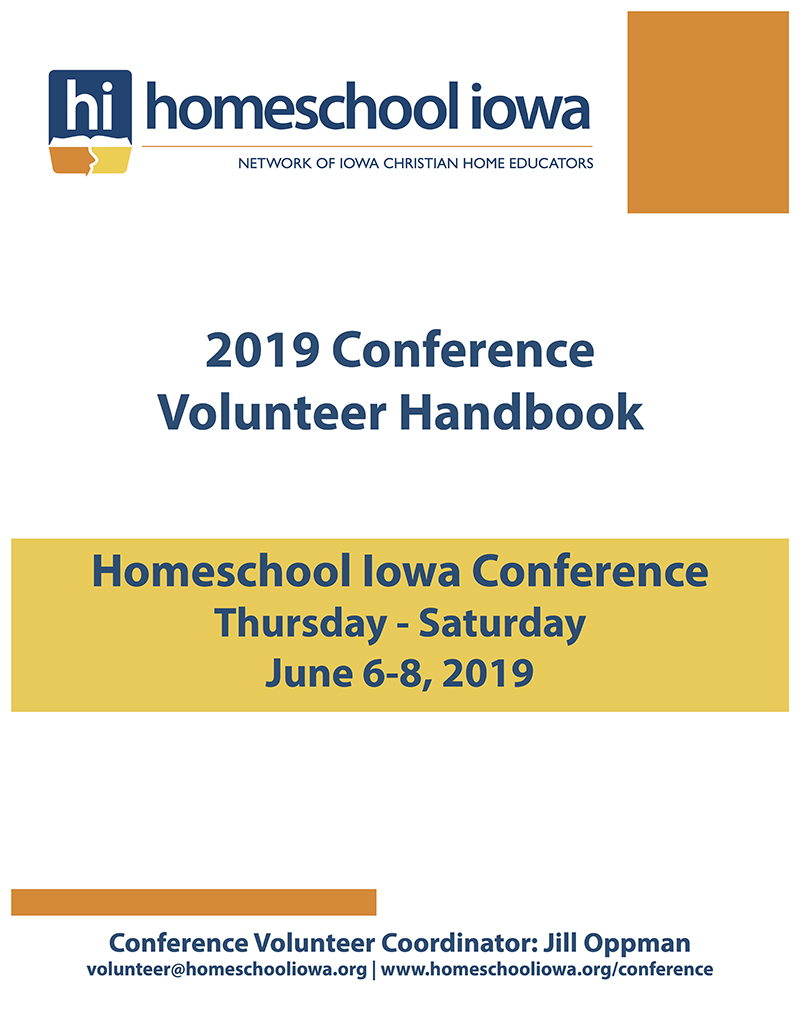 ---
ONSITE CONFERENCE VOLUNTEER REGISTRATION
---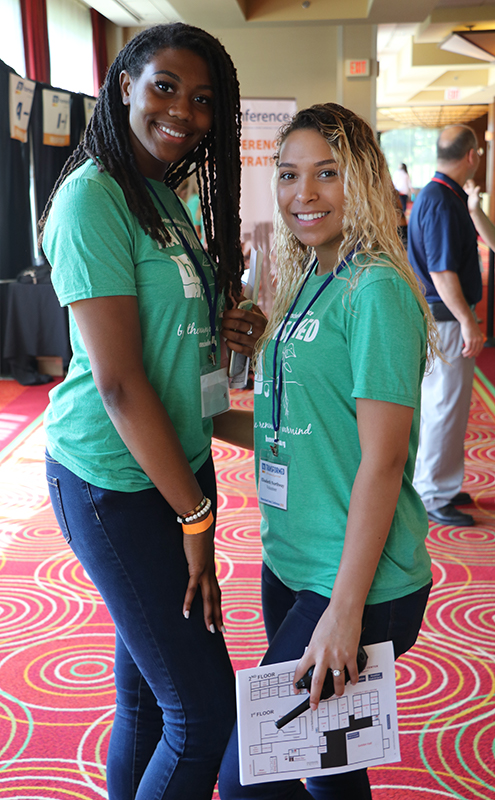 "It was a great experience! 
The name 'homeschool conference' doesn't sound like much fun, but it was actually a lot of fun – cool, humorous, and more!"
~Past Conference Teen Volunteer