Homeschool Iowa Capitol Day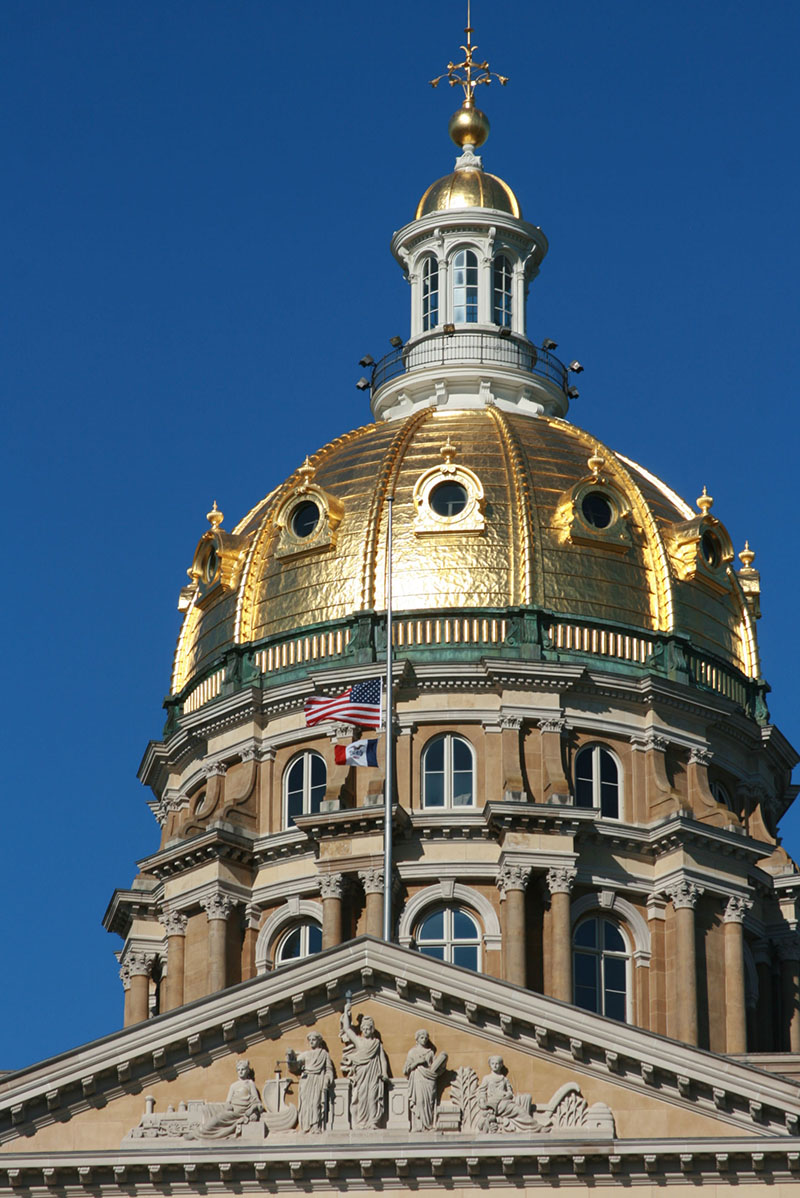 IOWA STATE CAPITOL (AM)
1007 E Grand Ave, Des Moines
---
WALNUT CREEK DOWNTOWN CHURCH (PM)
323 E Locust St, Des Moines
---
This event is so much more than a day to "lobby" our legislators!
It is an entertaining, educational, impacting experience!
Your family can provide legislators with "a face for homeschooling."
What an effective means to make a real difference!
Learn more about our government and state capitol,
and take advantage of additional activities to complete your day.
ATTENDEE REGISTRATION IS FREE
WALK-IN REGISTRATION OPENS 8:00AM IN CAPITOL ROTUNDA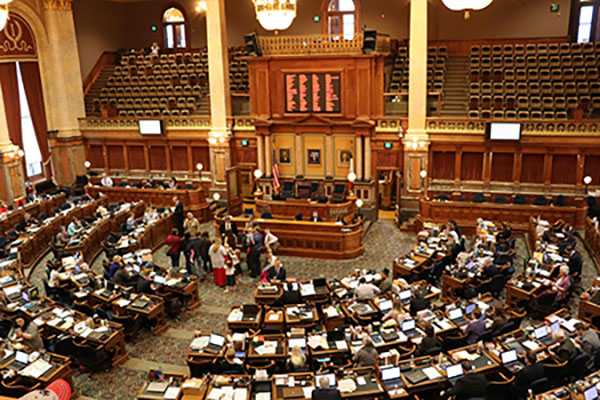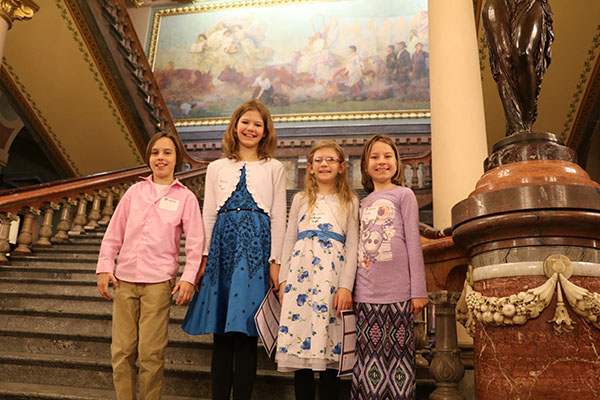 8:00-10:00am Registration Check-In

8:00-11:00am Morning Activities:
Visit Legislators
Take a few minutes at our legislative training table to learn how to lobby your legislators. Fill out the "Thank You" note provided in your registration packet and go upstairs to the House and Senate Chambers to talk with your legislators and hand-deliver your note of thanks.
8:30am, 9:00am, 9:15am, & 9:30am Capitol Tours
(pre-registration required)
Official guided tours are available for those who pre-register for them online. If you were unable to reserve a tour but would like to do a self-guided tour, stop at the NICHE Information Table to borrow an Iowa State Capitol Visitor Guide, which will guide you through the Capitol building and the surrounding grounds.
Prayer Walks
Consider taking your family on a prayer walk. Guided Prayer Walks are available at the NICHE Information Table in the rotunda, or look at your event program to learn how to do it yourself.
Scavenger Hunt
Search the Capitol Building for answers to this year's new Scavenger Hunt! Prizes will be awarded to those who complete the hunt first!
Educational Displays
Take time to visit all our educational displays in the rotunda to learn about events and opportunities for your whole family. Stop by the Homeschool Iowa conference booth for information on our upcoming conference and a special offer for Capitol Day attendees.
11:00am Rotunda Rally
Gather in the first floor rotunda for a final Capitol Rally to show our numbers and support of homeschooling freedoms!
We have arranged with the Capitol tour guides  to reserve four (4) separate morning Capitol building tours. 
Each tour can accommodate 50 people. Registration for the tours is completed on our Capitol Day event registration. 
We ask that you only sign up for the tour if you are fairly certain that your family will be attending our event and that you will be able to participate in the tour. 
If you sign up for a tour, but find that you will be unable to attend, please email us so we can open your family's reserved spots to other families. 
Scheduled Tours:
8:30am
9:00am
9:15am
9:30am
Each tour takes about an hour. 
NOTE: All tours are currently full.
We will provide self-guided tour information in our Capitol rotunda display area. 
Noon-1:00pm - Lunch Break
Preregistration & payment required for Iowa Machine Shed Lunch at Downtown Church
1:00-1:50pm - Session I - Guest Speaker
Listen to our special guest speaker, 
followed by a 10-minute break and refreshments.
2:00-2:50pm - Session II - Legislative Issues Panel
Hear from our experts about current legislation and issues that affect Iowa home educators followed by a 10-minute break and refreshments.
3:00-3:30pm - Session III - Kid-Friendly Civics
You won't want to miss this closing session sponsored by Iowa TeenPact! Your children will learn about civics in a fun-filled and interactive way.
3:30pm - Closing
Parking for the morning session is available in the ramp northwest of the Capitol building. 
You can leave your car in the ramp and use the city shuttle bus to the Walnut Creek Downtown Church, or you can use the city parking near the church location. 
PARKING MAP
You can eat in the Capitol cafeteria or bring your own lunch to eat in the basement level seating area. (This area can be crowded during lunchtime.)
We are also offering a delicious Machine Shed hot meal option at the afternoon session location, Walnut Creek Downtown Church. 
Hot Beef Sandwich or Hot Turkey Sandwich 
Mashed Potatoes • Green Beans • Coleslaw• Cottage Cheese
Lemonade • Tea • Water
ADULT LUNCHES $8.00
CHILD (12 & UNDER) LUNCHES $5.00
CHILDREN 2 & UNDER EAT FREE
We encourage you to use these guidelines for dress and decorum while participating in our Capitol Day event. Click on the link below to view. 
Capitol Day Sponsorship & Advertising Opportunities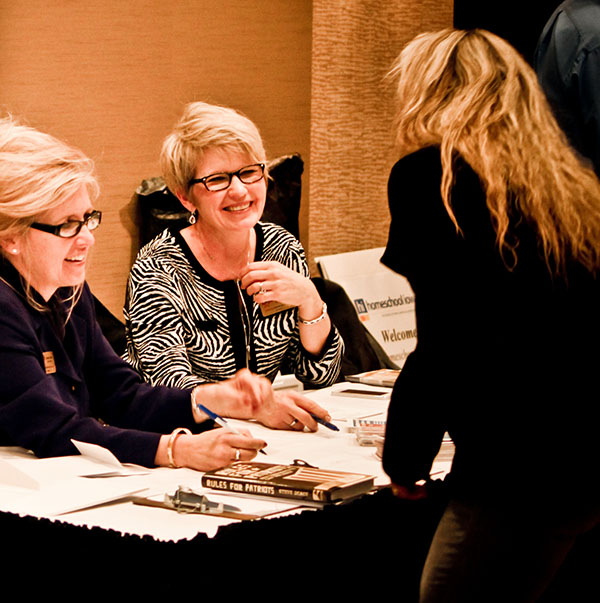 Reach Iowa Homeschooling Families with your Product or Service
While Supporting Efforts to Preserve homeschooling Freedoms
Thank You to Our Capitol Day Sponsors!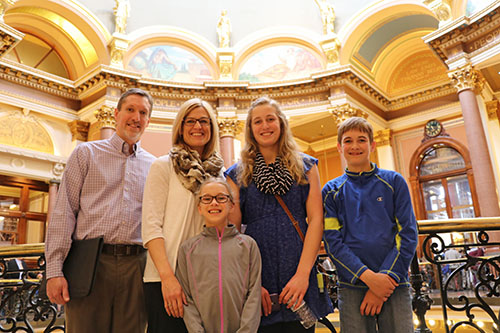 ---
Join Us for 2018 Homeschool Iowa Capitol Day!
---
FREE WALK-IN REGISTRATION OPENS AT 8:00AM