---
We'll make this quick!
It's the busy end-of-the-year Christmas season. Things are starting to pile up as you try to get everything done that needs to be done.
We realize this might not be on your priority list, but...
---
---
The end of the year is the best time to get a Homeschool Iowa (NICHE) membership.
We offer calendar-year memberships providing benefits throughout that entire time span, from January to December.
If you want to get the most value from your membership, now is the time to sign up.
---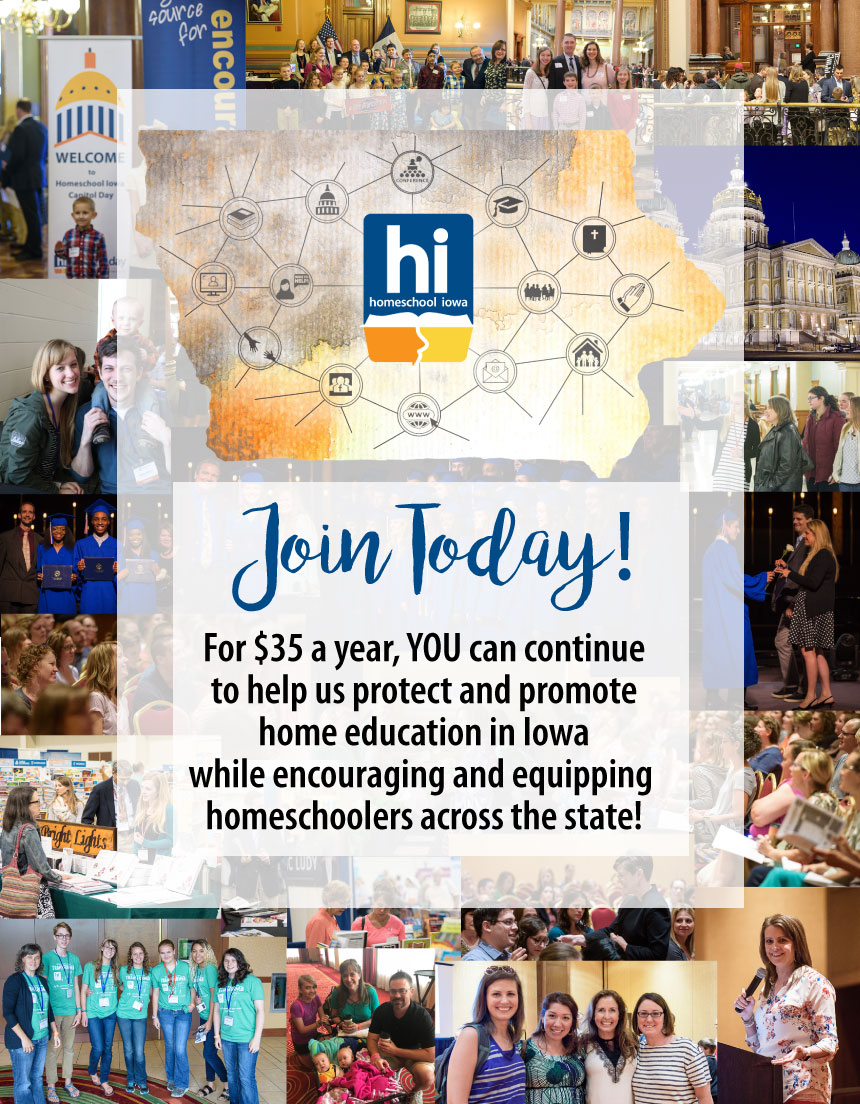 ---
If you already have a 2018 membership, now is the best time to renew. There'll be no gaps in your member benefits.
If you aren't a member yet, now is the best time to get a 2019 calendar-year membership. You'll experience a full 365 days of member benefits.
---
---
Access to our website Member Portal with helpful tools and resources, including our homeschool resource guide and fillable (type-in) homeschool forms, transcript forms, a field trip guide, and more. 


Ability to include events and activities on our website calendar.


Discounts from Schoolhouse Teachers, HSLDA, our Homeschool Iowa Conference, and more!


Eligibility for our honor society and the opportunity to participate in our annual graduation service.


A bi-monthly e-newsletter full of tips, announcements, encouragement, and an extensive list of coming events, with links to information. 


Access to our Special Needs Advisors.


Educator discounts and MORE!
---