---
Homeschool support groups are powerful tools to nurture new homeschooling families, encourage established home educators, and serve the surrounding community.
Even small groups are capable of making a big impact.
---
What Can Homeschool Support Groups Do?
---
Often, support groups are created out of a common need.
Perhaps you have a student with special needs, or you're exploring a specific subject and want other students to join your children as they learn. Maybe you are seeking social interaction.
These are all great reasons to gather a few homeschooling families together and share experiences.
---
Why Are Groups Especially Needed Right Now?
---
Homeschooling numbers had been steadily growing over the last decade, but in 2020, they spiked by a staggering rate of 11%.
This rate of increase may level out, but homeschooling is still projected to grow by 2.5% each year.
That means many families with no previous connection to home education will be trying to navigate their way alone.
If you find yourself a few steps ahead of these families, you are in a position to lead. And, within a support group, you'll find helpful ways to do that.
In fact, local homeschool support groups can do many things effectively.
---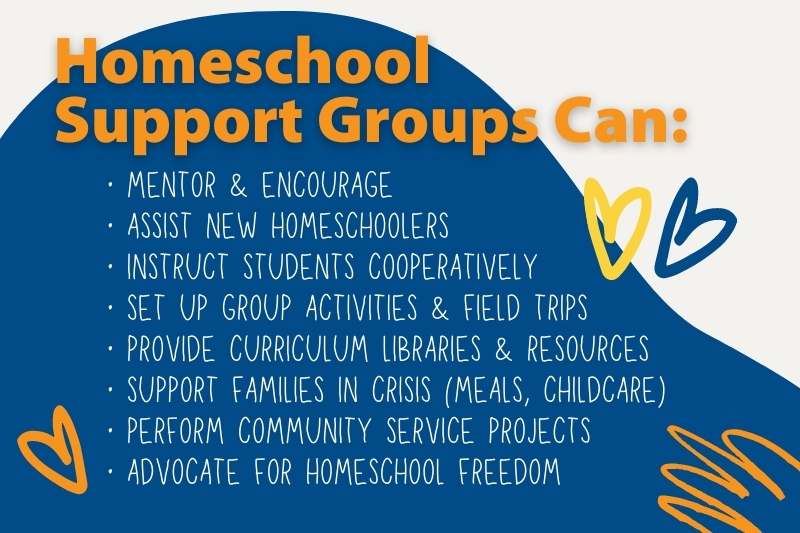 ---
---
---
What If No Nearby Group Fits Your Needs?
---
If you can't find a group locally or don't see one that fits your needs, now is the time to create a group and help other families grow with you.
We understand the hesitation to begin a group.
Questions can arise. What will my responsibilities be? Will I have to pray aloud, teach a class, or make batches of snacks?
But the benefits far outweigh the fears.
With a support group, you have someone to call when you need prayer, a circle of friends for your children, and, hey, let's not forget the tasty snacks provided by members who enjoy bringing treats.
---
Would You Like Some Help?
---
Leading a homeschool support group does seem like a huge responsibility, but what if someone could break down the process for you?
Darren Jones, a Home School Legal Defense Association attorney and support group liaison, did just that at the recent Homeschool Iowa Leader Retreat.
Homeschool Iowa hosted the retreat as part of an effort to help local leaders confidently fill empty spaces and effectively serve their homeschool communities.
At the Leader Retreat, Darren offered lots of valuable resources.
He also shared narratives of how support groups across the nation have literally changed families' lives with the simplest acts of service.
In many of these cases, no extra skills were necessary to help families resolve issues and overcome challenges. Often, the support most needed was human caring and shared knowledge.
---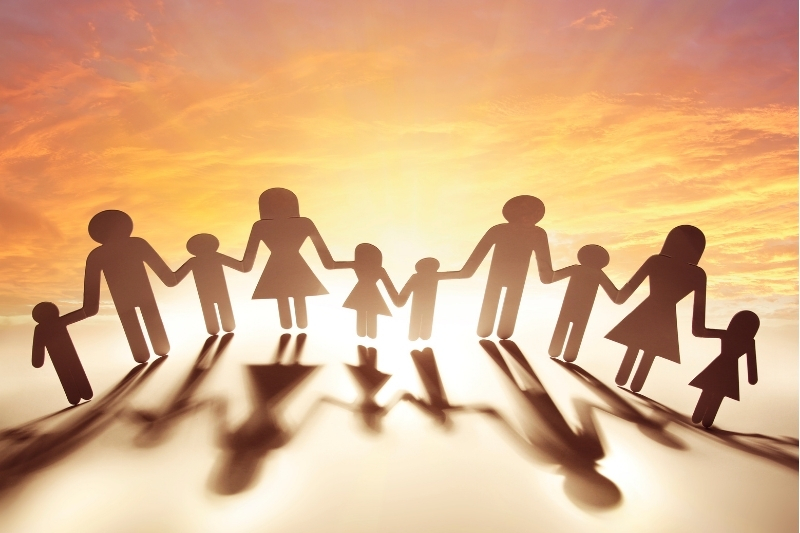 ---
But Can Support Groups Meet Every Need?
---
It's easy, we know, to start imagining all of the worst-case scenarios that may arise. What if someone needs help that the group cannot provide?
For every situation out of the group's scope, there are support agencies to turn to for assistance.
If members need professional help, the group can point them in the right direction and encourage them as they tap into outside help.
---
What a Homeschool Support Group is NOT
---
At the retreat, Darren encouraged leaders to define their support group's focus by turning to others for help rather than trying to meet every need themselves.
He shared, "What a Homeschool Support Group is NOT," including:
a counseling service
a social service agency
a police force
a legal service
the local church
Again, the key is to identify the group's primary focus.
---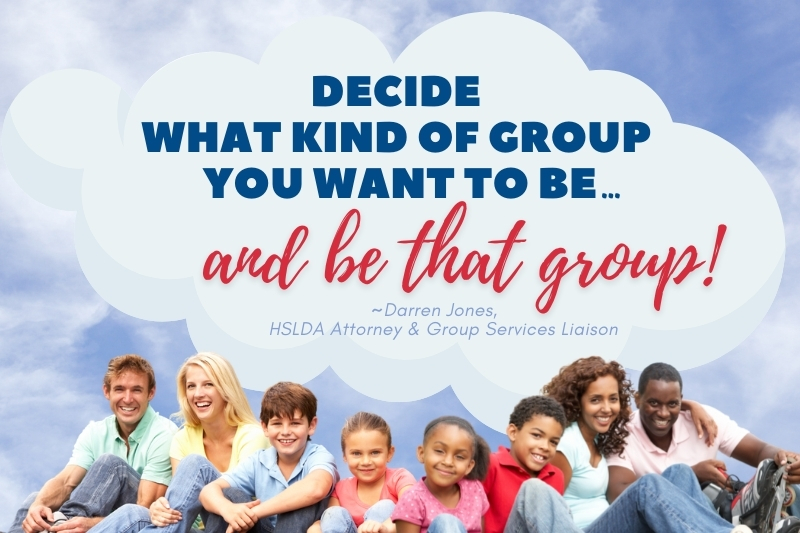 ---
Create Your Type of Group
---
We've heard from leaders of homeschool groups from all over Iowa that provide everything from organized sports to group field trips to co-op classes.
Events like Mother's Night Out, Park Play Dates, and Teen Hang-Out Nights are mentioned as scheduled activities.
Groups also organize community service projects. These include food pantry delivery help, food drives, crisis shelter workdays, local thrift store volunteering, and more.
Often, support groups
are a source for encouragement,
curriculum advice,
and resource referrals
to local home educating families,
including those just starting.
Last year, many local groups cooperated with Homeschool Iowa in presenting Homeschooling 101 meetings in their communities.
These helpful FREE events inform new homeschooling families about how to get started with confidence rather than fear.
Our Homeschooling 101 events are listed on our website.
The dates and locations for these vary, but we always hold a Homeschool 101 on the Thursday before our annual conference in mid-June.
Simply scheduling a Homeschooling 101 event in your community can be a first step toward establishing a new group.
We'd be happy to set that up with you. Reach out to your Homeschool Iowa Regional Representative, and she'll help you make it happen.
Once established, don't forget to add your group to the growing list of homeschool support groups at Homeschool Iowa.
---
---
---
What's in the Future for My Group?
---
As you grow a group, the members can take on responsibilities that reach beyond the capabilities of the leadership.
A healthy support group can create effective changes in your community and show the love of God to others.
This duplication is exactly how the simple gospel message reaches the world.
In a similar way, homeschooling parents can work together through duplication to guide their children all the way to graduation day.
Truly, discipleship is the age-old art of sharing what we know and leading the way.
This is a core value of a successful group.
Your group can have a huge impact!
---