Homeschool Iowa member benefits in use is just what we hope for!
Homeschool Iowa members receive an impressive list of benefits in thanks for their support.
Of course, we know many of our members join simply to support our mission to encourage and equip Iowa homeschooling families, and to promote and protect home education in our state.
Even so, we're pleased to reward members with helpful benefits as well.
We asked some of our members to share their real-life stories of Homeschool Iowa member benefits in use. Here are a few responses.
---
Homeschool Iowa Member Benefits in Use
First, let's hear from Brigette.
---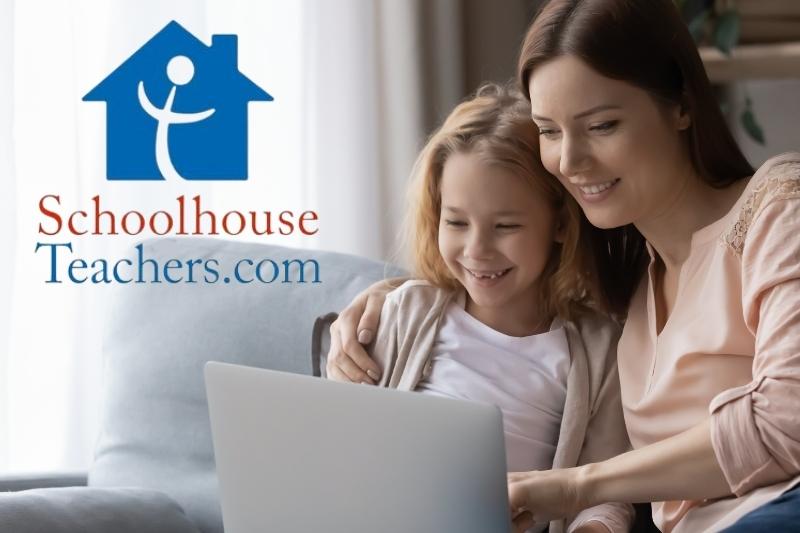 ---
Did you know a Homeschool Iowa membership includes a free three-month trial of SchoolhouseTeachers.com? A few years ago, I signed up for the free three-month trial, and I have been a member of SchoolhouseTeachers.com ever since!
SchoolhouseTeachers.com is a Christian homeschooling site that provides self-paced online courses for all ages. Since it does not follow a cookie-cutter style approach, it is great for multiple students with a variety of ages, interests, learning styles, and abilities.
My family
has benefited greatly
from SchoolhouseTeachers.com.
Besides taking numerous courses through the site, my daughters and I have enjoyed their holiday resources, menus, videos, eBooks, quarterly print magazine, and more. (You can see my daughters' thoughts on some of the courses they have taken here and here, if you would like.)
---
Serving the Homeschooling Community
---
SchoolhouseTeachers.com is a company created by homeschoolers for homeschoolers, and they offer many opportunities for homeschool families to serve the homeschool community. Opportunities include becoming a Schoolhouse Ambassador, creating worksheets, designing courses, reviewing products, or joining their team in some other capacity.
I have personally created three SchoolhouseTeachers.com courses (Foods and Food Production, Weekly Writing Challenge, and Who Are Community Helpers?), written articles for their magazine (The Old Schoolhouse® Magazine), and I recently joined their team as a quality assurance editor.
I have seen firsthand how friendly, supportive, and dedicated their team is and how hard they work to update and improve their products and services.
Even teenagers can help the homeschooling community through the Teen Writers Group, which my daughter joined as a contributor.
---
Benefits of SchoolhouseTeachers.com
---
The first time I visited the SchoolhouseTeachers.com website, I will admit I was a little overwhelmed. They offer so much! But I realized my member dashboard kept me organized, tutorials were super helpful, and I didn't really have to look at everything. (Why was I looking at all the kindergarten curriculum when I hadn't had a kindergartener in years, and had no intent on having a kindergartener ever again?) I digress.
Below are some of my favorite benefits of the SchoolhouseTeachers.com membership that I started through the Homeschool Iowa free trial.
One Low Price for the Entire Family
No paying per child or per course! SchoolhouseTeachers.com offers membership for one low price for the entire family, and it includes everything listed below (plus more).


Over 400 Courses
Members have access to over 400 self-paced courses. These courses vary in format (video, audio, and printable materials) and grade level (Pre-K through high school, as well as some for adults), include easy-to-follow lesson plans, are accessible at any time, and do not require additional textbooks. They can be used as supplemental resources or as core curriculum and can be bookmarked in folders to refer to later. Members can pick and choose what works best for their family! (As a side note, these courses are not self-graded, do not follow Common Core, and the science courses are written from the perspective of a "young earth" creationist.)


Free Video Library
A free video library with access to hundreds of streaming videos from providers, such as Drive Thru History and RightNow Media is included.


Free Activities, Events, and Community
Members can join the Member's Lounge, virtual story time, virtual show-and-tell, seasonal events and contests, a private Facebook group, and various webinars offered throughout the year.


Free Planning Tools
A membership to Applecore, as well as printable planners, calendars, schedule builders, scope and sequence charts, lesson plans, curriculum guides, help charts, and menus are available to members. Also, each member has a member dashboard for easy reference and to keep things organized (such as those bookmarked courses).


Free E-Newsletter and Magazine
Members can receive encouragement through a weekly email of The Homeschool Minute eNewsletter and a free print quarterly issue of The Old Schoolhouse® Magazine.


Free Library Resources
Members have access to over forty eBooks for parents that cover a variety of topics, as well as access to ten World Book online libraries filled with even more resources.
---
Have You Tried SchoolhouseTeachers.com?
---
Anyone can access the SchoolhouseTeachers.com basic tutorials, supportive customer service, and Start Here page to learn more.
And don't forget, you can try a free three-month trial membership if you are a member of Homeschool Iowa. What are you waiting for?
Homeschool Iowa Member Benefits in Use
---
Next, let's hear from Kim.
---
Institute for Excellence in Writing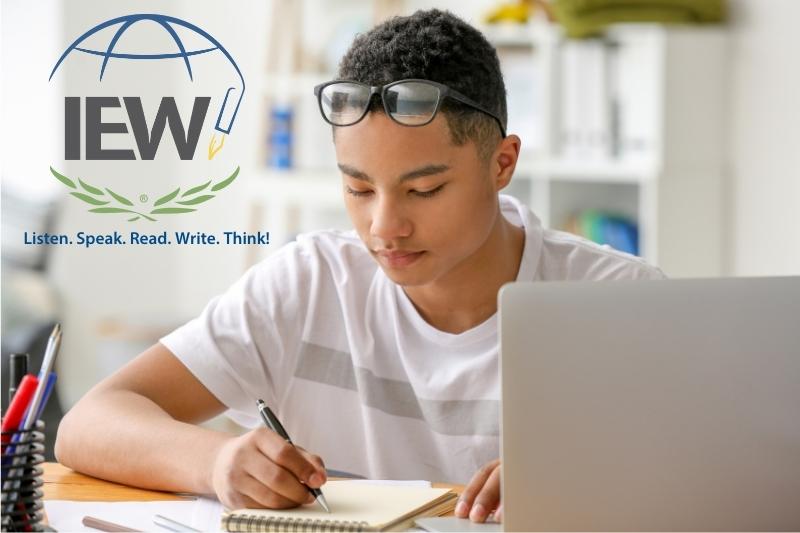 ---
Over the years, I used Institute for Excellence in Writing [IEW] to teach writing to my own children and to instruct other students in homeschool co-ops in which our family has participated. Since I love the written word and was often recruited to teach writing, I was delighted to discover IEW and pleased that Homeschool Iowa includes IEW benefits for its members.
I was first introduced to IEW by my neighbor, Anna, who kindly let me borrow her VHS version of the introductory level. I tried it with my own children, who liked how it made writing a much more enjoyable task. We all appreciated how IEW breaks down the process of learning to write into easy manageable steps.
My kids didn't have to stress about what to write, as IEW eliminates that mind-blocking step by having them start with a key word outline from which the writing can be built. In addition, they loved the tools that IEW gave them to dress up their writing. Some of those resources are available as free downloads for Homeschool Iowa members.
As a teacher, I valued that IEW helped me assess their writing. I simply had to check if they had used the required tools, like an "-ly" word or a who/which clause. If they included each of those components, then they received a good grade. Even if those components were used imperfectly, they were still learning so much about the writing process.
---
---
I feel like IEW gives parents and students the tools they need to improve their writing, but also the space they need to keep learning.
IEW showed me that
the process of learning to write is just that:
a process.
During that process, students' writing can still be celebrated and encouraged, even if it is still awkward and immature. When our children begin to walk, we are excited to cheer them on, even though their steps are faltering and they occasionally stumble. Through IEW, I learned that it is possible to encourage the faltering steps of a young writer and to give them specific tools to improve their writing.
One of my favorite books from IEW was based on a medieval theme. I used it during the year I taught a small class of five twelve-year-old boys. They fully embraced the subject matter, and in the process, they all did a lot of writing and learned so much. We even had a few Nerf sword fights after class was over, as they were all inspired!
Our youngest child graduated a few years ago, but, this year, I am teaching a high school writing class for our local homeschool co-op. Although I am not using IEW as the main curriculum for this class, I still teach many of the concepts from IEW to my students, as I know these concepts are invaluable.
---
---
I highly recommend IEW for all students, whether they already love to write or are reluctant writers. It is a wonderful program, and it works!
Use the 3-month free-trial available through Homeschool Iowa membership to try it with your family.
Homeschool Iowa Member Benefits in Use
---
Now, let's hear from Ann.
---
Home School Legal Defense Association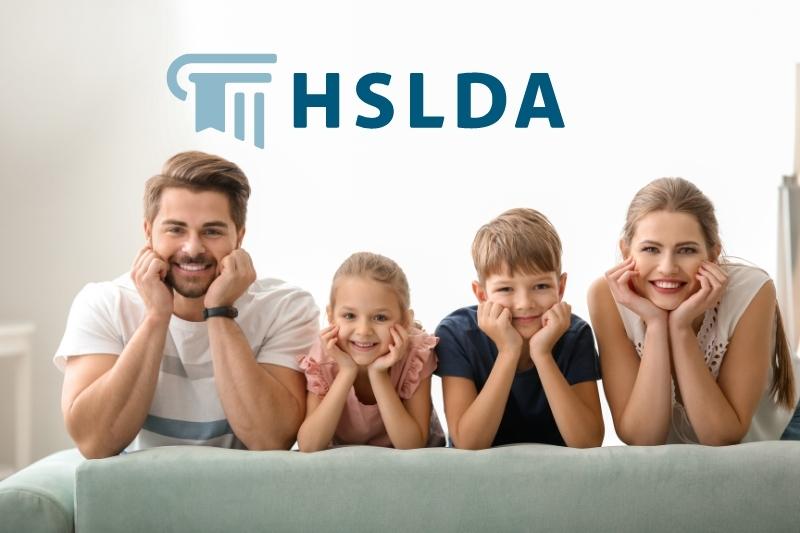 ---
I've been a Home School Legal Defense Association member for many years. My yearly to-do list always includes reminders to renew my Homeschool Iowa and HSLDA memberships. It's great that I get a $15 discount on the HSLDA membership through Homeschool Iowa membership!
Even though I've never had to ask an HSLDA attorney for help with a legal problem, I still find the membership valuable.
---
---
I've used the HSLDA website dozens of times. It's packed with helpful resources and information. When I sign in as a member, I can access even more!
I also enjoy receiving The Home School Court Report, the magazine that HSLDA publishes. Members receive print copies, but you can check out a recent version digitally here. The magazine presents special features, state highlights, current research, and much more.
I'm impressed, too, with the people who work with HSLDA. When I attend the Homeschool Iowa Conference every year, there is always at least one speaker who works with HSLDA. At this year's HI Conference, Carol Becker was the featured presenter for the High School & Beyond Special Track.
At past conferences, I've heard from Krisa Winn and Faith Berens. I noticed that Homeschool Iowa's Leader Retreat last spring featured another HSLDA speaker, Darren Jones. However, my unquestionable favorite is the HSLDA staff attorney assigned to Iowa, Scott Woodruff. I absolutely love the way Scott can make even the complicated Iowa homeschool law make sense.
All my experiences with HSLDA staff members have been very positive. They've been friendly, accessible, and super knowledgeable.
I saw that Homeschool Iowa has hosted several HSLDA Generation Joshua events, too. Even though I don't have kids the right age to participate, they looked like amazing hands-on learning opportunities.
As an HSLDA member, I've also appreciated receiving detailed and timely alerts informing me of legislative issues of concern in Iowa. If there's an action needed, these emails tell me what I can do to impact the situation.
Finally, I need to mention the HSLDA Compassion Grant Program. No, I haven't applied for or received a grant, but I am deeply touched by the many stories of how HSLDA has assisted homeschooling families in times of crisis.
---
---
Even if you're like me and haven't needed the direct assistance of an HSLDA attorney, I encourage you to become a member.
When you join Homeschool Iowa, you can use the provided group discount code to get $15 off your HSLDA membership.
---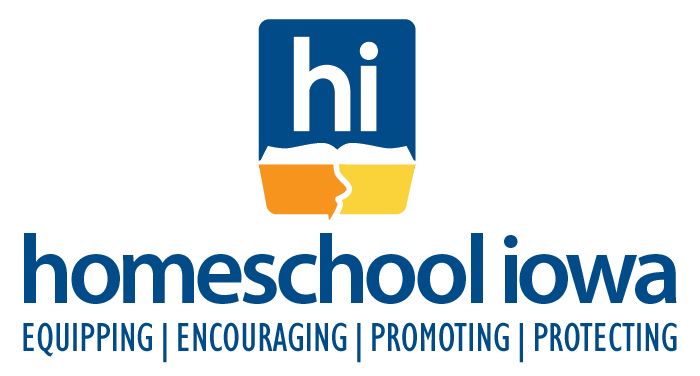 ---
Homeschool Iowa Benefits in Use!
---
We hope you've enjoyed these personal narratives from three of our members. They tell the real-life stories of how our Homeschool Iowa member benefits have blessed their families.
You can find a listing of all the Homeschool Iowa member benefits on our Join Us webpage. They include our Homeschool Iowa Planner, access to our Special Needs Advisors, discounts and special registration options for our annual Homeschool Iowa Conference, eligibility for our annual Homeschool Iowa Graduation and our Honor Society, and much more!
---
WAYS TO PARTNER WITH HOMESCHOOL IOWA: