"What's the difference between IPI and CPI Option #2 with Opt-Out Reporting?"
We get that question a lot around here.
And, so, it's time for a blog post providing an explanation!
Let's Start with a Little Background
---
In Iowa, there are essentially five homeschooling legal options.
Three of the options offer access to public school services through the filing of paperwork and follow-up consisting of either licensed teacher supervision or annual assessment results reporting.
The other two options do not offer access to public school services, but they also have no initial paperwork filing or any of the follow-up requirements listed above.
These two options are:
In 2013, legislation was drafted to implement these two options, and those bills – along with a bill drafted to implement Parent-Taught Driver Education – were all considered by the Iowa Legislature. At the end of the legislative session, all three of these bills were added as amendments to a larger piece of legislation, and, through a joint conference committee compromise, all three were passed into law.
Because the bills creating each of these three options for homeschooling families were drafted independently at the beginning of the same legislative year, each bill was drafted without reference to the other options (since, of course, the other options were not yet law when the drafting was completed).
This created a bit of confusion that we're still dealing with today.
One example: the Iowa Code only specifically refers to Iowa Code sections defining CPI in the Parent-Taught Driver Education eligibility descriptions.
Why? Because only CPI – not IPI – was in the Iowa Code when the Parent-Taught Driver Education bill was drafted.

NOTE: Read our blog post updating this situation.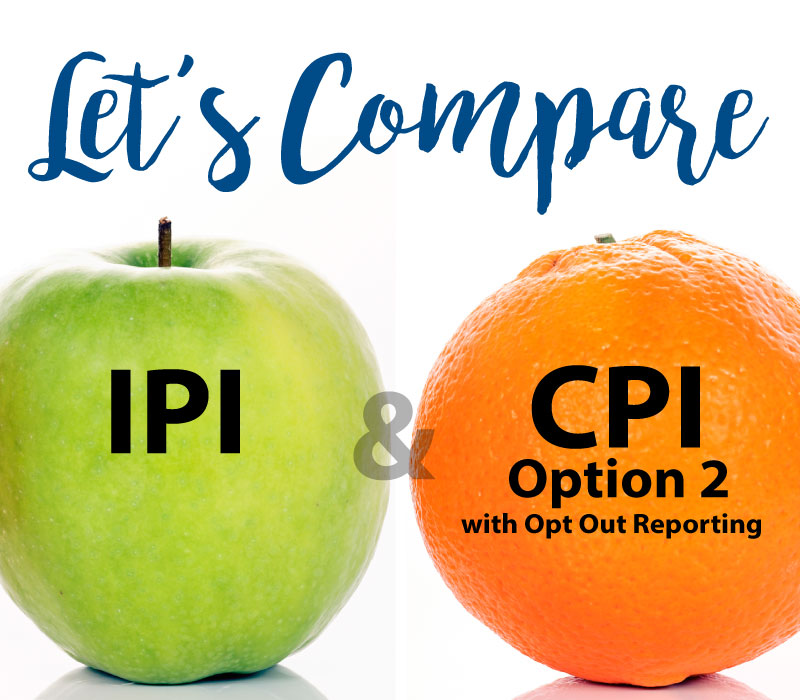 HOW ARE IPI and CPI OPTION 2 WITH OPT-OUT ALIKE?
These two homeschooling legal options do share some basic similarities.
---
---
WHAT ARE THE DIFFERENCES BETWEEN CPI OPTION 2 WITH OPT-OUT AND IPI?
While these two homeschool legal options share many similarities, there are some ways they are not alike.
Here are the basic differences between the two options.
---
---
Read more about these two Iowa homeschool legal options here:
---