---
It's that time of year again.
Conference time!
Just when you think that you can't possibly create another holiday-inspired science project or go hunting for cardboard boxes to recreate a Civil War fort, that special once-a-year event arrives.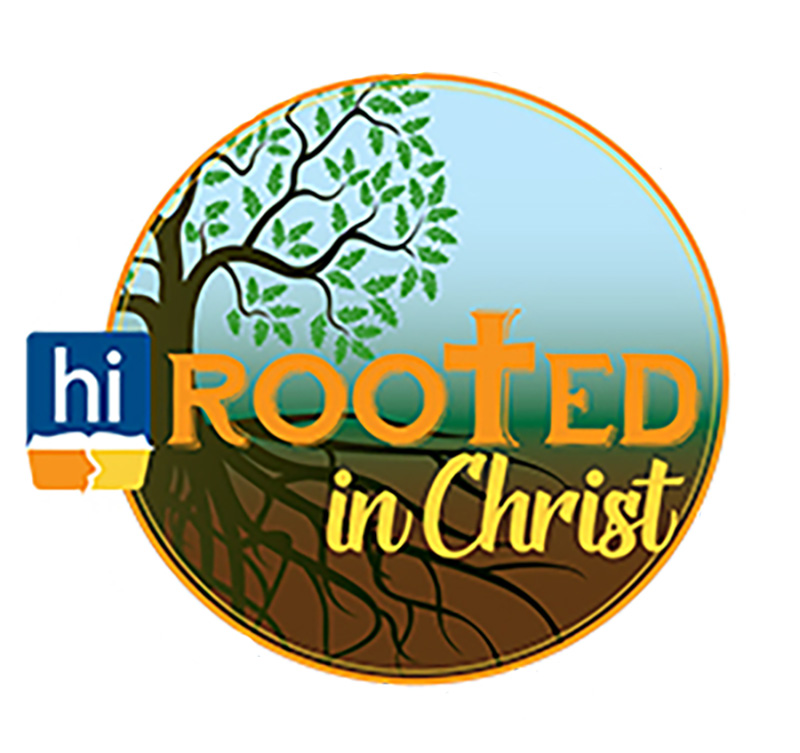 THE HOMESCHOOL IOWA CONFERENCE!
---
It reminds you of the amazing opportunity you have to teach your own children. You feel rejuvenated, your passion is sparked, and your excitement rekindled.
Attending conference can be a blast, but if you go prepared, you will truly enjoy your experience. Let me share with you.
---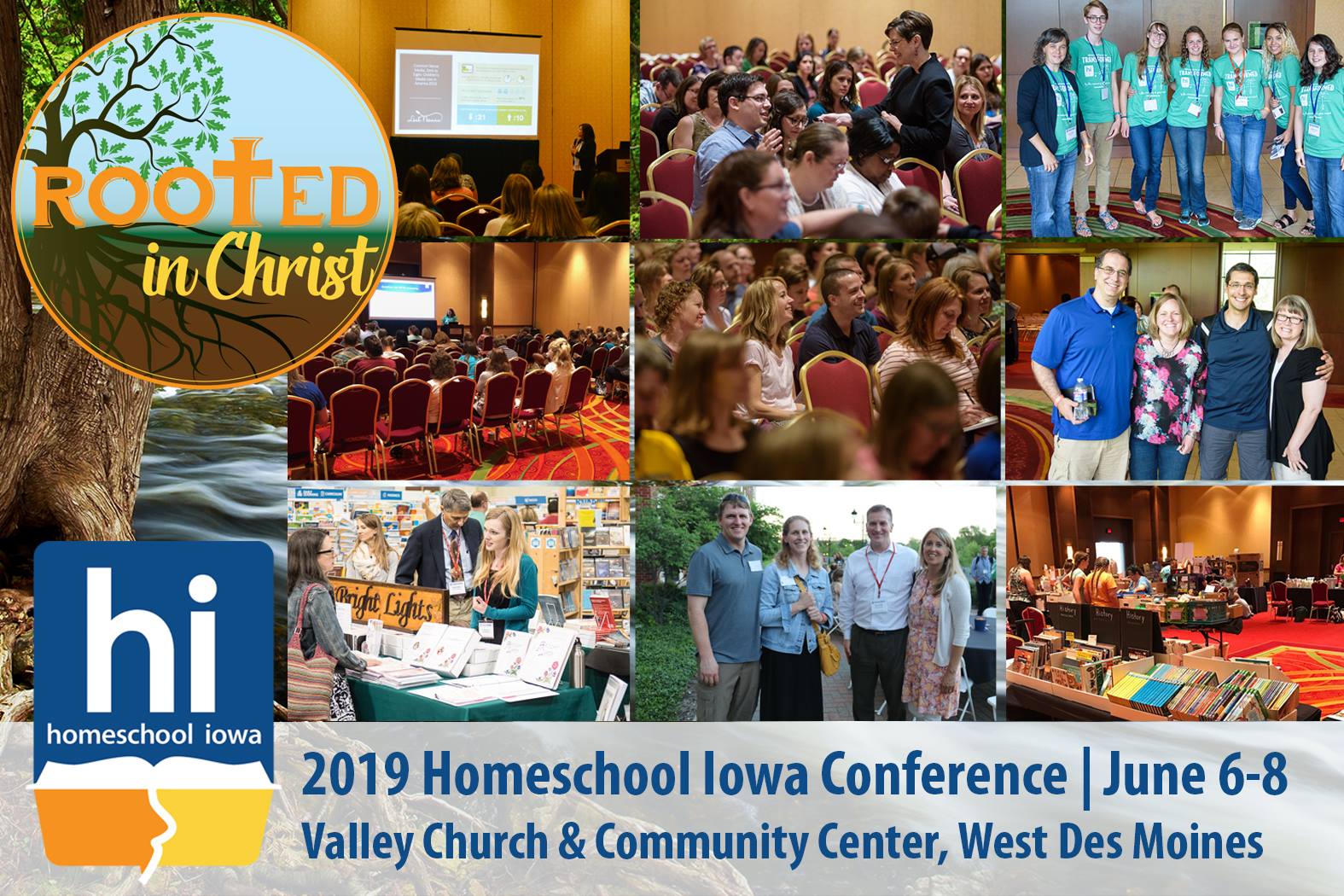 ---
---
---
THE TOP 9 WAYS

 


TO BE PREPARED FOR THE CONFERENCE
---
1. Wear Comfortable Clothing and Shoes
If this is your first time to conference, don't worry about how you will "look on the runway." Think comfy chic. You can rock a stylish scarf while wearing a sensible pair of flats or tennis shoes. If a baby will be one of your accessories, make sure to have burp rags and wipes to remove unexpected baby spills. And don't worry if you find yourself in need of a replacement shirt. Just pick up a stylish conference t-shirt at the Homeschool Iowa booth.
---
Whether you are traveling on your own or with children in tow, you'll want these. Why? Because nobody likes to be hungry. Be well-stocked with your favorite snacks so you will stay fueled while you absorb every last morsel of amazing speaker advice. Don't despair, though, if you run out of time to pack your snacks. The Homeschool Iowa Conference offers a snack sales area on the facility lower level.
---
3. Create Your Battle Plan
Check out the workshop schedule before you go. Ponder your family's homeschool needs and pick your workshops accordingly. This way, you won't have to think about what class to attend next amidst the bustle of chatting, jotting down your final notes, and collecting your things.
---
4. Plan How You'll Retain What You Learn
Now that you know what workshops you want to attend, make sure to print out any available handouts to get the most out of the classes. Bring along a notebook or scribble your thoughts in your conference program. Not sure you'll be taking notes because of a little one tagging along with you from class to class? No worries! Rather than taking notes, pick up recordings of your favorite workshops so you can listen to them over and over at home.
---
5. Find a Comfortable Spot for Little Ones
There will be a baby and toddler room for breastfeeding and space for your mobile toddlers to run off their wiggles. Additional areas for energetic young ones are the indoor playroom and outdoor playground at the community center.
6. Come with Questions in Mind
Coming armed with a list of questions prepared beforehand will help you get more out of the conference. These pre-identified concerns will stay in the front of your mind. You may get your answer while listening to a speaker – or while conversing with your neighbor at the Moms & Muffins or Dads & Donuts breakfast events – or while bouncing thoughts off one of the Homeschool Iowa Regional Representatives at their chat areas.
---
7. Complete a Preregistration
Save yourself a few dollars and preregister for the conference (individual and family admission available) before June 2nd. More money to spend in the exhibit hall; right? And speaking of the exhibit hall, get some NICHE Bucks when you preregister to further increase your spending power. Sign up your littles for the Children's Program before May 28th. You'll also be able to access the limited-seating Make & Take Workshops, register for special conference meal events, and purchase box lunches on the conference preregistration form.
---
Besides the need to be prepared with snacks and possibly a diaper bag (the mother's portable miracle bag), make sure to pack as lightly as possible. Why? You will collect an amazing number of brochures, pamphlets, books, business cards, products, flyers, and more. Make sure you keep your conference attendee check-in tote bag to hold all of this awesomeness! It will get heavy. But if you're the type who must be prepared for every possible scenario (you never know when you may need a roll of duct tape), then perhaps you'll be fortunate enough to be transporting your little bundle of joy in a four-wheeled perambulator. Past conference attendees have been spotted using backpacks and rolling suitcases. Use what works for you.
---
The exhibit hall can be an overwhelming experience unless you put a little thought into it. Do you want to check out a certain curriculum? Are you looking for a unique book title or math game? Are you planning on cruising the Used Curriculum Sale on Thursday afternoon? Write yourself a list of must-haves and wants. This way, your head won't start to spin once you see all of the wonderful offerings, display after display. Also be prepared with your spending budget in mind. This way you know what your limit is. That's just being smart. But, by all means, please reward the conference exhibitors who have invested much time and effort into bringing their displays to the exhibit hall. Their return to the conference next year often depends upon their onsite sales.
Are you new to homeschooling and not sure what to be looking for? Or maybe you're a veteran homeschooler searching for some fresh new home education ideas.
Check out my book, Relaxed Homeschooling. It provides a great list of resources and educational games for multiple subject areas. It will also help you see ways to teach your children from a variety of angles and spark their curiosity for learning. A great read that helps support all forms of home education.
I am offering an exclusive Homeschool Iowa book giveaway.
Just visit www.littlerabbittrails.com/giveaway and fill out the form. Then comment "Done" in the "Leave a Reply" section below.
The winner will be announced May 27th.
Now you're ready to rock the conference. Enjoy!
---
By Christine Owens, author of Relaxed Homeschooling: How to Unlock the Secrets in Books and Life's Hidden Curriculum