Homeschooling in real life
is one of the best ways to educate our kids.
Homeschool Iowa Conference Speaker,
Durenda Wilson, discovered this,
and you can too!
---
Do you ever wonder if your homeschooling days look like anyone else's?
The truth is that homeschooling is very much like being a pioneer. A pioneer is "a person who is among the first to explore or settle a new country or area." 
---
Because each of our families is unique,
that journey is going to
look different for each of us.
---
Many of us don't realize this. Because we are terrified of failing our children, and the traditional school system is often all we know, we try to imitate that system in our homeschooling only to find ourselves burnt out and feeling like a failure.
Others try to imitate what another family is doing in hopes that it's right for them, but the truth is that we have to have the courage to blaze our own trail and walk our homeschooling journey in a way that best fits our family.
That can feel like a lot of trial and error. In fact, I often refer to homeschooling in real life as an ongoing experiment.
---
The important thing to understand is that
homeschooling in real life
is one of the very best ways to educate our kids.
---
Wherever we are and whatever situation we are in can be used to build skills, knowledge, wisdom, and creativity.
We moved across the country five years ago. While we were busy settling in and renovating an old home, our 12-year-old worked alongside of us.  In his free time, he turned an empty room upstairs into a workshop. He used what he had access to, which was lots of cardboard, tape, and glue. He spent countless hours up there creating everything from robots to life-like guns.
---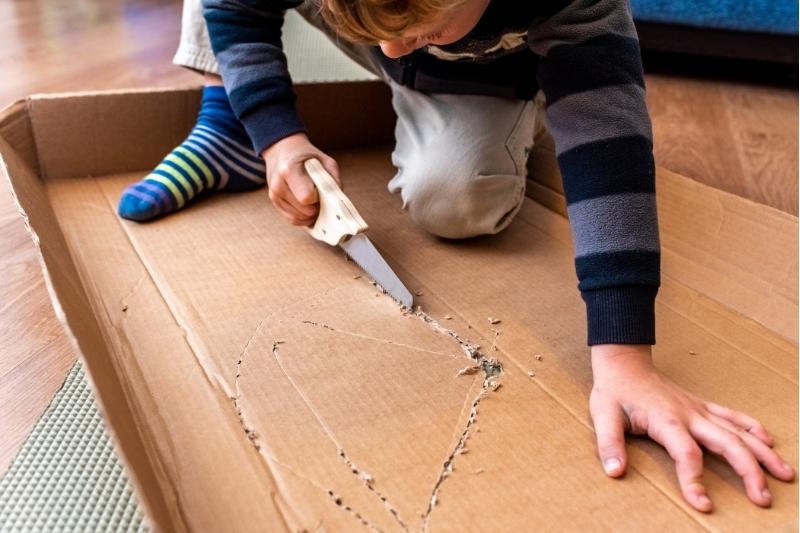 ---
I had gotten a glimpse of a few things that he had made, but, one day, I decided to have him show me everything. It was quite amazing!
The more I saw the more I realized how much he and I do not think alike. Since I am supposed to be the one homeschooling him, I asked him how in the world I was going to go about that.
He said, "Just get me more cardboard!"
He was on a mission, and my job was to give him the resources to complete the mission.
In our over 26 years of homeschooling, I have found this to be true over and over again. I often let our kids' natural love for learning lead the way, and, as I did, my kids' skills and knowledge quickly surpassed mine in so many areas.
---
---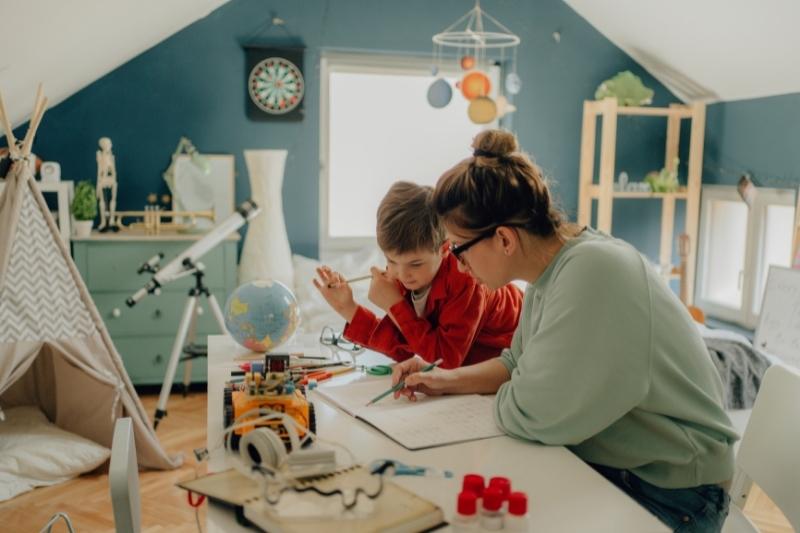 ---
Did that mean that I wasn't qualified to homeschool them? Absolutely not! It meant that I had to be a student of my kids and try to gauge when to help steer their education and when to let go and let them take over.
Sometimes I had to show them how to be resourceful, and sometimes I just had to get out of the way. Essentially, while homeschooling in real life, I was the facilitator of their education, not necessarily their source for everything.
---
In other words,
we don't have to know everything
in order to give our kids
a rich and robust education.
---
As their love for learning continues to grow and as they mature, they own more and more of it until it's completely their own. This is the reverse of what we've been told education should look like.
It can sound scary at first. I can tell you that it likely won't look like what you think it will look like. But it's the stuff that adventures are made of, and this is homeschooling in real life!
---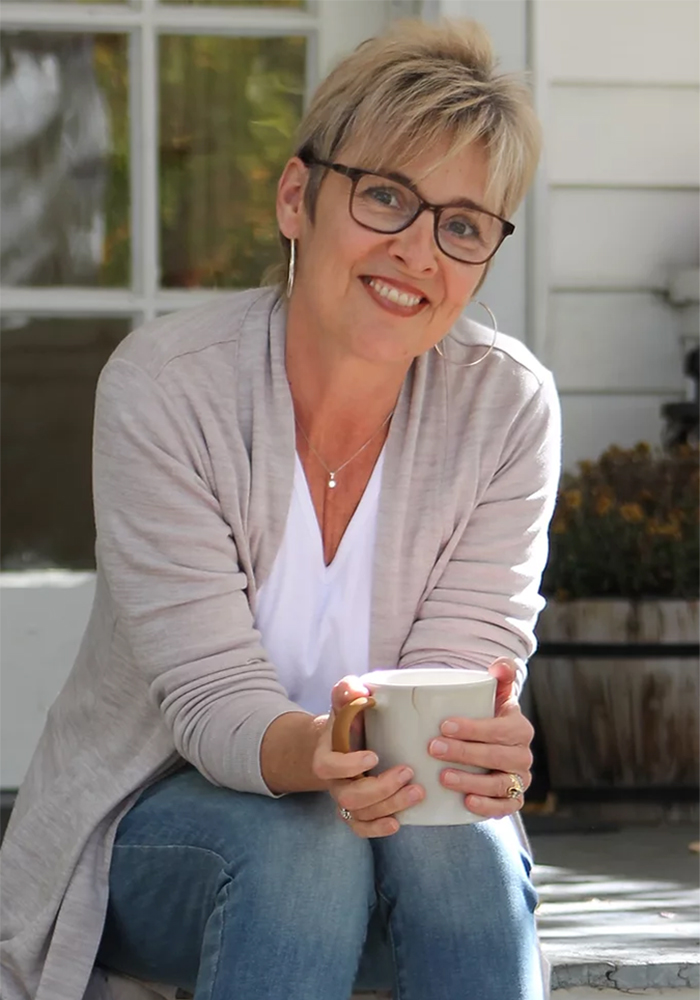 ---
Durenda has been homeschooling since 1996 and has graduated 7 of her 8 children so far.
She has been married to Darryl for 32 years and they have 9 grandkids.
Durenda is convinced that home education is an incredible blessing, but only if we don't let it hold us hostage to unnecessary expectations and notions of what it
"should" look like. 
The heart of her message encourages parents to create a simple, unhurried lifestyle while growing a strong, cohesive family. It's in this nurturing environment where learning most naturally happens and where lifelong learners are grown.
Durenda's newest book,
The Four Hour School Day
was released in June of 2021.
She has also written
The Unhurried Homeschooler: A Simple, Mercifully
Short Book on Homeschooling
and
Unhurried Grace for a Mom's Heart: 31
Days in God's Word
.
Durenda is the owner/host of her podcast (Durenda Wilson) and website, 
durendawilson.com
. She mentors moms at simplyunhurriedcommunity.com
.
---
---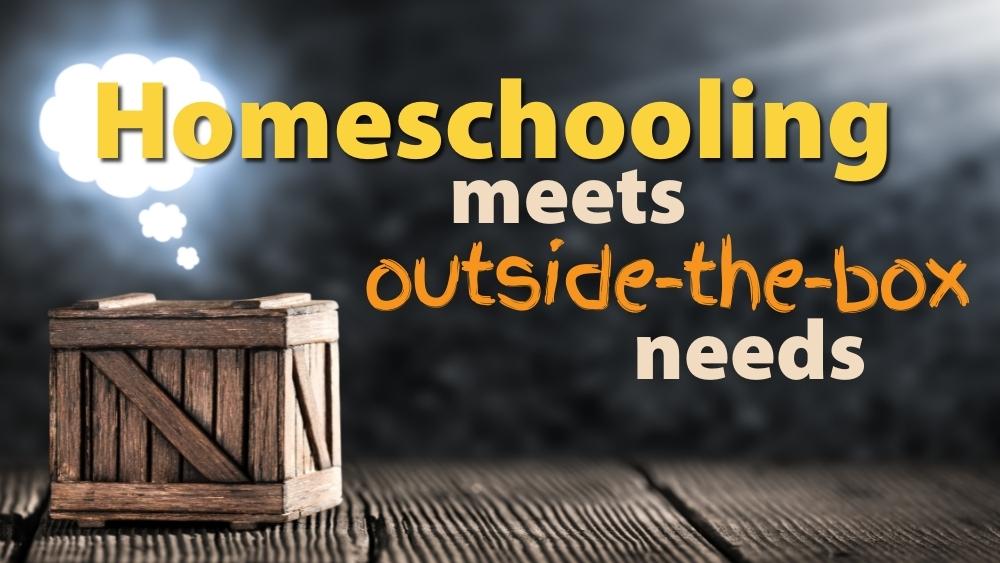 ---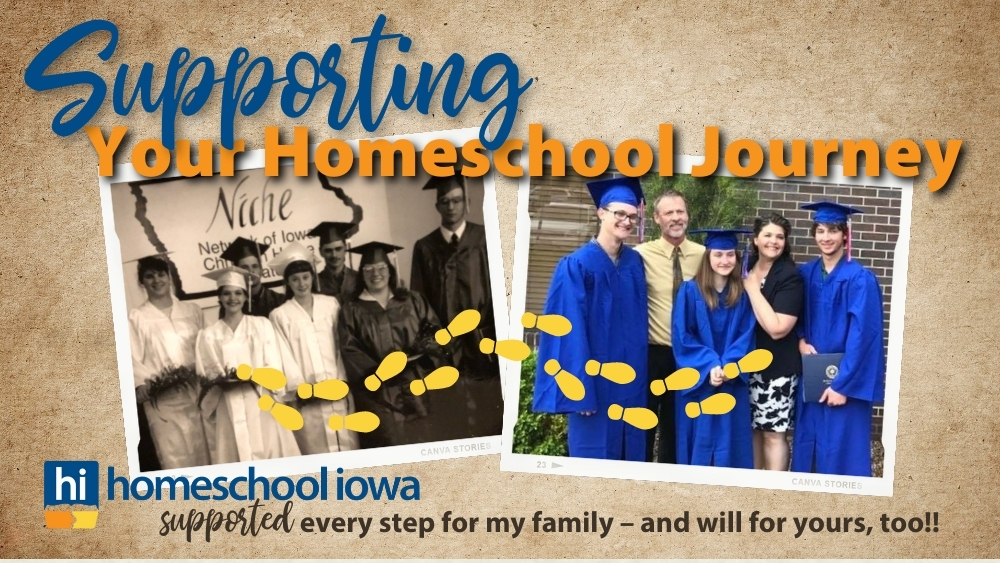 ---