---
Homeschool Iowa Capitol Day 2023 is a fabulous family field trip that is both educational and impactful. 
Join hundreds of other homeschoolers at the State Capitol for real-life civics lessons your children will long remember.
At Homeschool Iowa Capitol Day 2023, you'll have opportunities to:
tour our beautiful Iowa Statehouse,
visit informative displays,
hear educational civics presentations,
receive updates on homeschool legislative issues,
go on a prayer walk in the Capitol,
complete a Capitol Day scavenger hunt,
visit with your representative and senator,
participate in a rotunda rally,
and more!
---
The Power of Personal Contact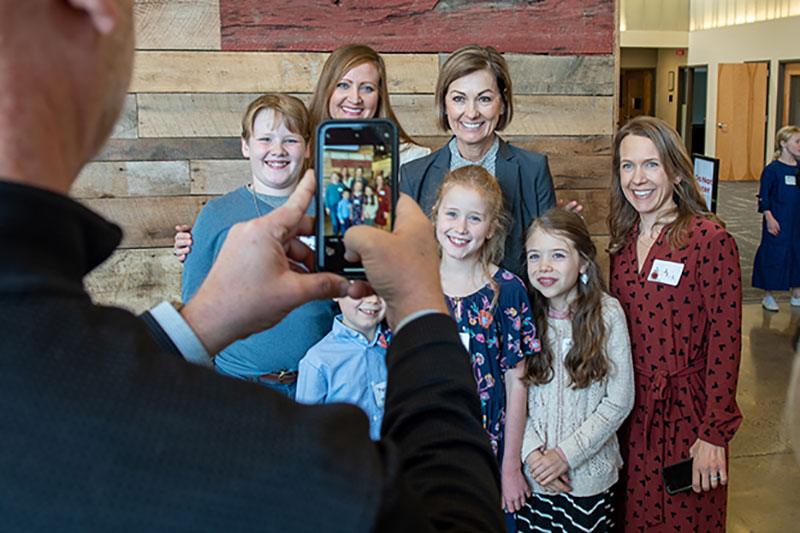 ---
Homeschool Iowa Capitol Day 2023 provides an effective group opportunity to show our lawmakers that we are sincere, authentic families dedicated to providing a proven high-quality educational option.
Our past attendee families have enjoyed opportunities to meet their senators, representatives, and even Iowa Governor Kim Reynolds.
And there's no registration fee to attend!
---
"Meeting our senator was great. He even took us into the Senate chambers. Exciting!"
---
---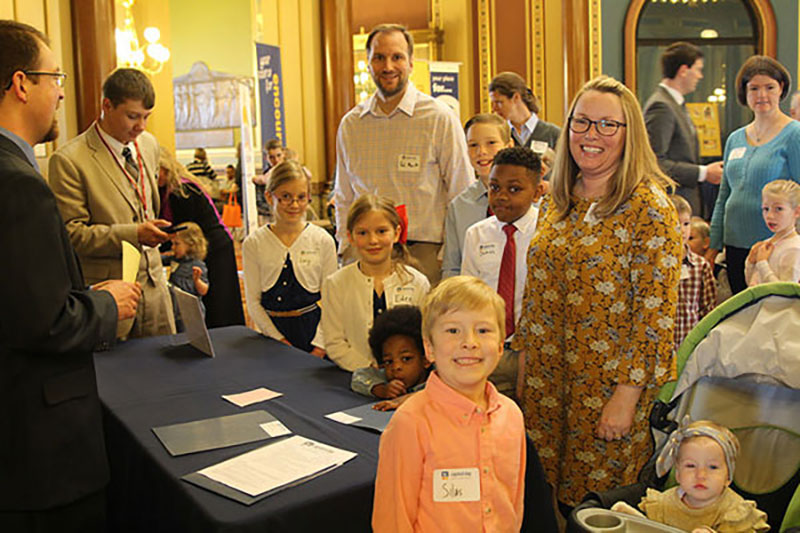 ---
When you come to Homeschool Iowa Capitol Day 2023, our knowledgable staff will be available to show you how to interact with your elected senators and representatives.
It's really fairly simple, but so effective.
---
"We really like the training on how to connect with our legislators. It helped us understand exactly what we needed to do and how to do it."
---
Learn Along with Your Children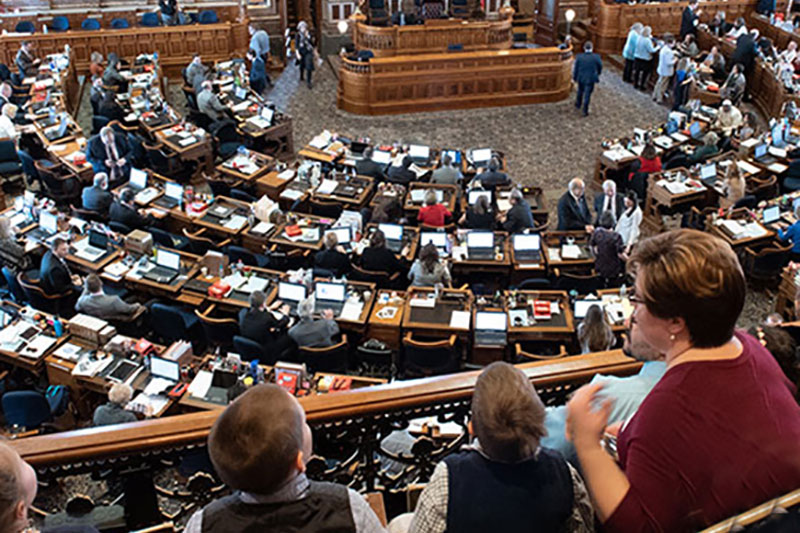 ---
Experience our amazing and beautiful Iowa State Capitol with your children.
Watch the legislative process in action.
Attend break-out sessions offered throughout the day:
How a Bill Become a Law
What does a Lobbyist Do?  Meet Our Homeschool Iowa Lobbyist, Jeremy Vos
Understanding the Legislative Process and How to Influence Change
---
"The information session was very helpful.
We learned a lot!"
---
It's a Day to Learn & Explore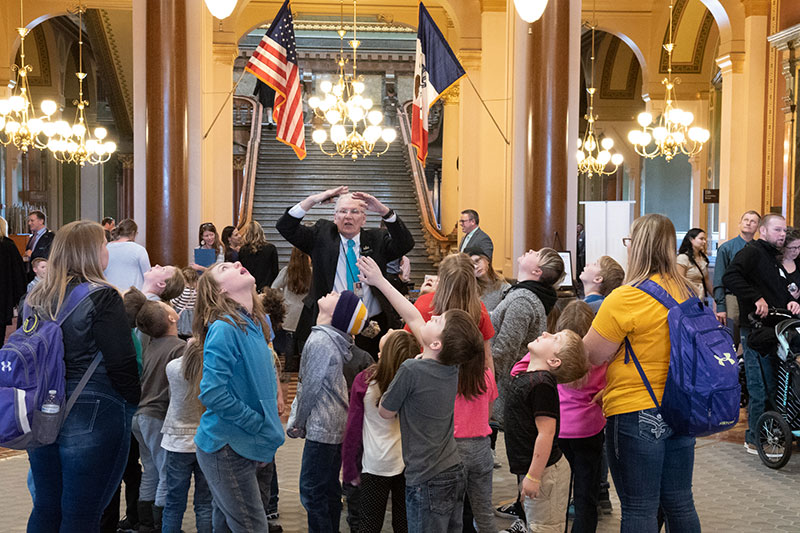 ---
Reserve spots for a tour with the knowledgeable Capitol tour guides, or use a print guide to explore the Statehouse on your own.
Go on a scavenger hunt searching for special items in the Capitol building. Sit in the legislative chamber galleries and listen to proceedings. Follow our provided guide to take a prayer walk around the Capitol.
Homeschool Iowa Capitol Day 2023 is a first-rate field trip opportunity for your whole family!
---
"The lady who did our tour was amazing and so patient with our children."
---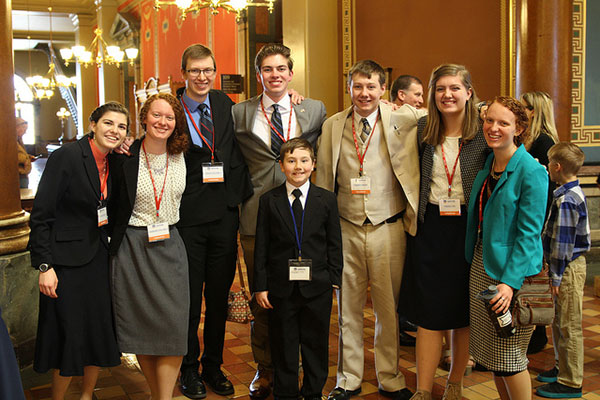 ---
We're always looking for volunteers to help with this event – including youth team members, like this impressive group that served at one of our past Homeschool Iowa Capitol Day events.
If you're interested in helping, email us!
---
---
---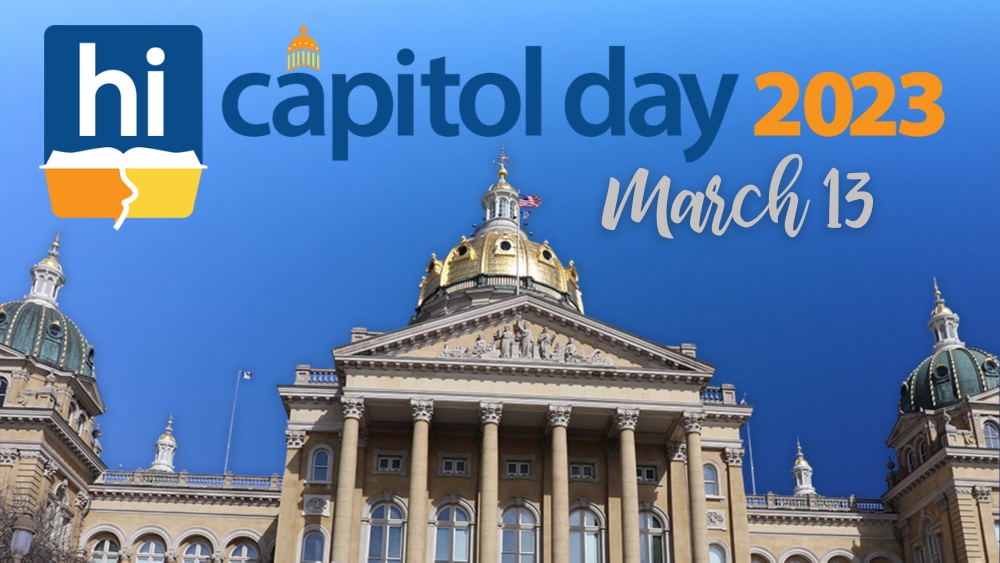 ---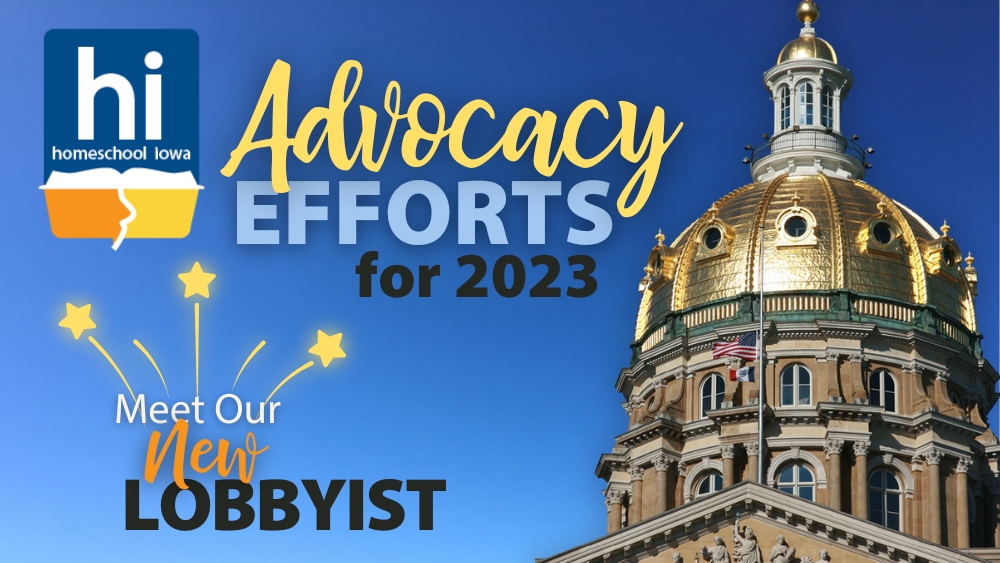 ---