---
Advocacy efforts for 2023 are already underway!
Our Homeschool Iowa Advocacy Team is dedicated to protecting and enhancing your rights and freedoms to homeschool in Iowa.
---
Announcing:
Our New Lobbyist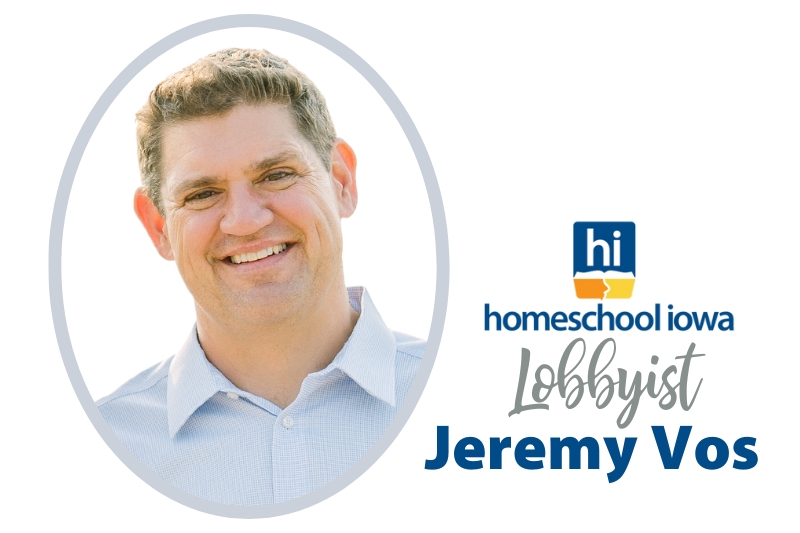 ---
We're excited to introduce you to our new Homeschool Iowa Lobbyist, Jeremy Vos.
For many years now, our Advocacy Team has been led by Bill Gustoff. Through generous support from Iowa homeschooling families, Homeschool Iowa has been able to employ Bill as our part-time lobbyist.
In the November 2022 Iowa General Election, Bill won a seat in the Iowa House and will no longer be able to serve as our lobbyist.
The Homeschool Iowa Board has passed the reins from Bill to Jeremy Vos, who, along with his wife, Jodi, are Homeschool Iowa Board Members and Homeschool Iowa Capitol Day Coordinators.
---
Jeremy is fully capable and eager to begin leading our Homeschool Iowa Advocacy efforts for 2023.
---
A top priority will be engaging with the newly elected Iowa Legislature convening on January 9, 2023.
The Iowa Legislative General Assembly runs for two consecutive years, starting the second Monday in January, and working for at least 100 days in each session. This year's legislative session will be the first half of the 90th General Assembly of the Iowa Legislature.
These dates and details are, by the way, defined in the Iowa Code, which contains the laws of the State of Iowa. The Iowa Code is available online at www.legis.iowa.gov.
In fact, this website is a solid resource for your children's educational lessons. It's not as boring as you might think. There are many interesting links and resources there to explore. Here's just one example: "How a Bill Becomes a Law."
---
How does Homeschool Iowa protect my freedom to educate my children?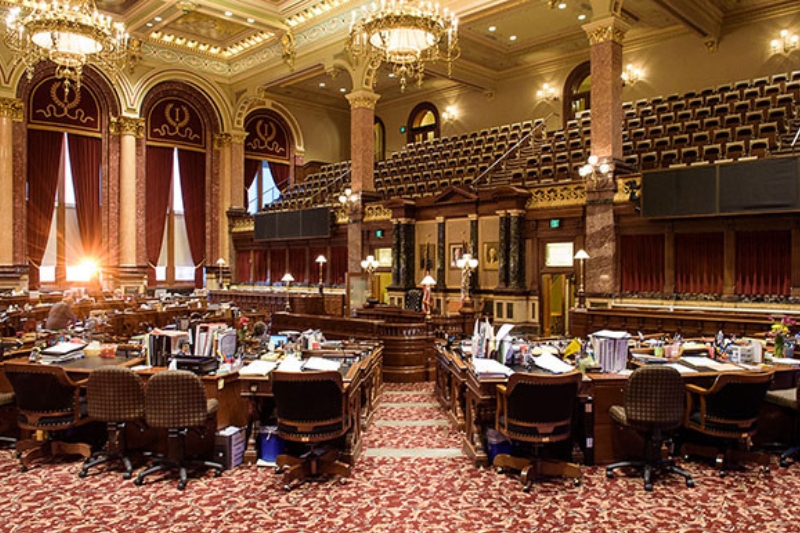 ---
Our Homeschool Iowa Lobbyist and Advocacy Team serve in three main ways:
---
First, they keep a careful eye on proposed homeschool-related legislation submitted for consideration at the Iowa Capitol. They also watch for changes in administrative rules and forms relating to home education in Iowa.
---
---
Secondly, our Homeschool Iowa Lobbyist and Advocacy Team continually connect with elected officials and administrative staff members. These include Iowa Governor Kim Reynolds, Iowa legislators, and personnel in Iowa governmental agencies. We are committed to advocating for homeschool freedom in our state.
---
---
A third role includes the timely reporting and calls to action for issues that have the potential to affect homeschooling families in Iowa.
Our VoterVoice system is the primary tool used by our Homeschool Iowa Advocacy Team for this purpose. Everyone who has signed up for our VoterVoice receives regular updates from our lobbyist during the legislative session. If you're not on our VoterVoice system yet, you can sign up here.
We reserve the use of e-blasts to our full email list for critically urgent situations.
---
What are some of Homeschool Iowa's advocacy priorities?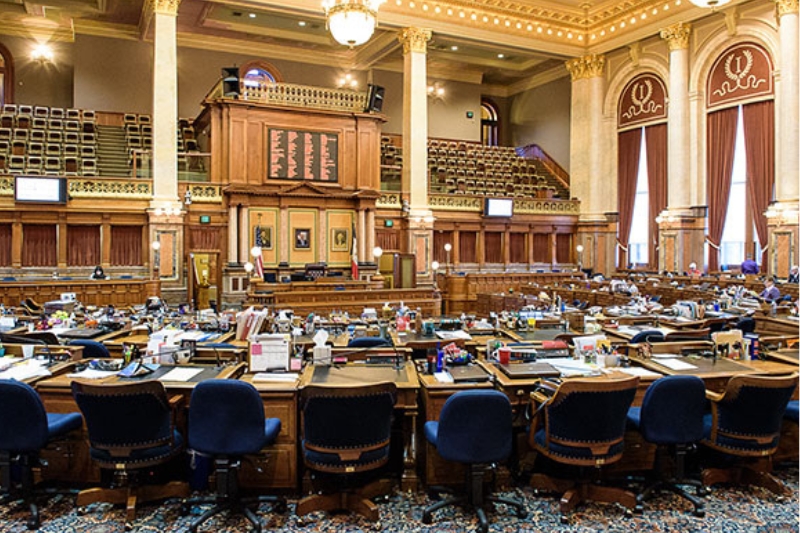 ---
We anticipate working on several issues in our advocacy efforts for 2023.
Our top priority will continue to be protecting the Independent Private Instruction (IPI) option. We will vigorously fight against any efforts to impose unnecessary regulation or oversight on what has proven to be a very successful homeschooling option in Iowa.


Homeschool Iowa will also support inclusion in proposed Educational Savings Account (ESA) legislation for parents of students under Competent Private Instruction (CPI) who are willing to file CPI forms with the public school system. These parents incur the same expenses as other parents making educational choices for their children and, if they are willing to file the CPI paperwork, they should be able to access funds on the same basis.


Our Advocacy Team will continue to seek needed corrections for the Department of Education's CPI Form A updated last year. We have long enjoyed a good working relationship with the Department of Education on the Private Instruction Handbook, too, which is also slated for a major update (and for which we have extended an offer to assist).


Homeschool Iowa is helping to draft a bill to give equal status to diplomas issued by homeschools and non-accredited private schools as those issued by public schools. This is in response to occasional situations where prospective employers or others resist accepting diplomas issued by homeschool parents and ask for nonexistent "state-issued diplomas." 


We will also be advocating for full homeschool student access to the agricultural driving privileges added to Minors School License section of the Iowa Code in 2021. Currently, due to missing definitions for private instruction, dual enrollment in the public school is required.


Our Advocacy Team would be happy to discuss the many additional advocacy efforts for 2023 that they are working on. You may contact them at

[email protected]

.
---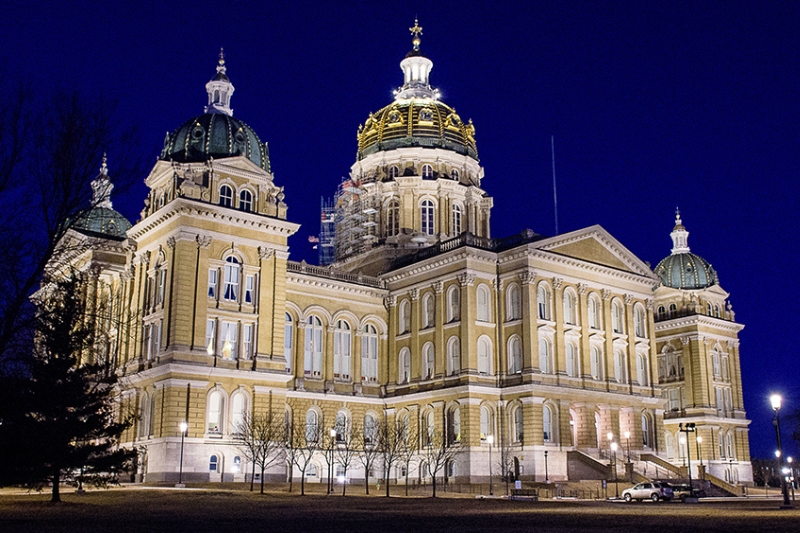 ---
You play an important role in our advocacy efforts in 2023 to preserve and expand homeschooling freedom in Iowa.
A handful of volunteers with one paid lobbyist, backed up with hundreds of committed parents sending emails, letters, and phone calls to elected officials, can bring hugely successful results.
Here are just a few ways that you can partner with this effort:
We will miss Bill Gustoff as our team leader this year, but we are praising God for helping Bill to gain a seat in the very Iowa Legislature that we want to influence toward Homeschool Iowa goals.
As always, we invite you to reach out to the Advocacy Team, and we'll do our best to answer.
Enjoy this new year, and join us in our advocacy efforts in 2023 to protect and expand homeschool freedom in Iowa.  
---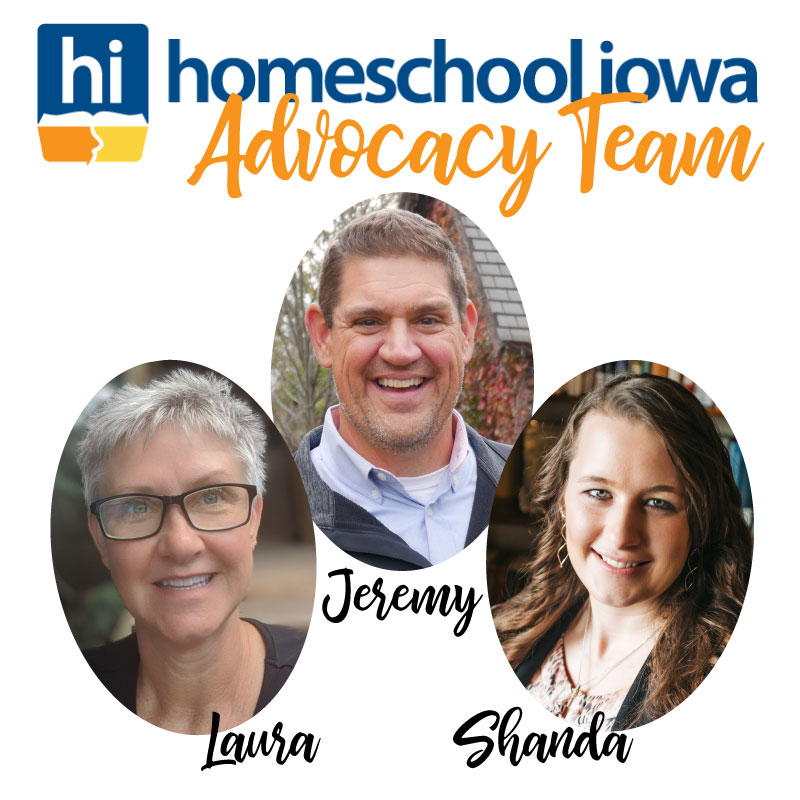 ---
---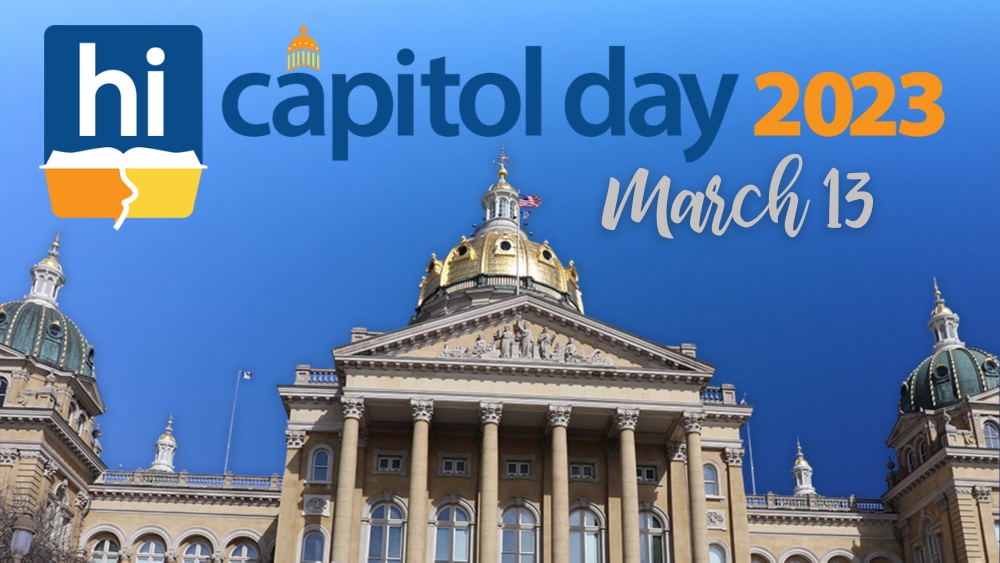 ---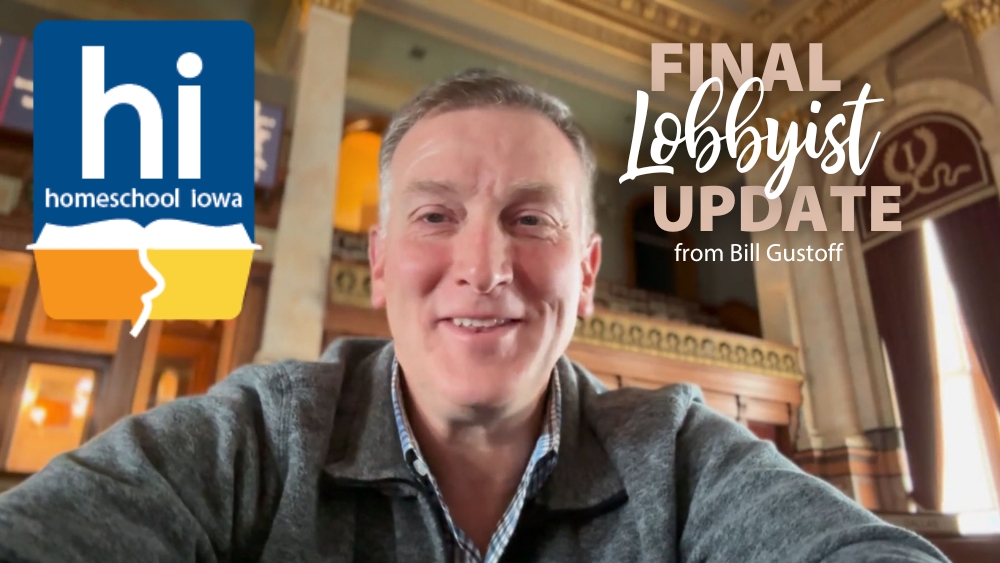 ---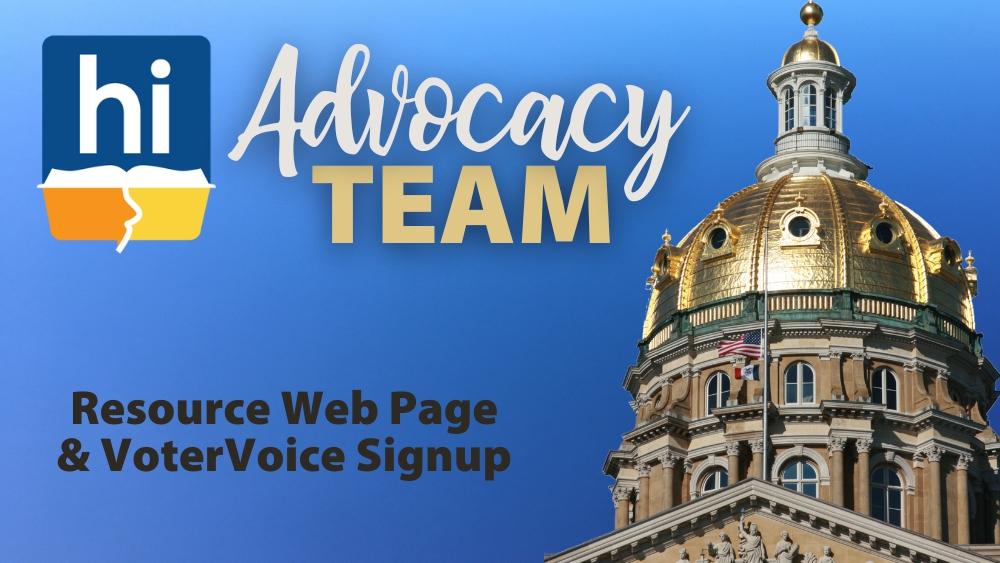 ---