Your state homeschool organization, Homeschool Iowa, is led by a terrific team of dedicated board members.
Since its inception in 1992, Homeschool Iowa (NICHE) has been served by an amazing roster of homeschooling parents who were willing to offer their time and talents to promote and protect home education in Iowa.
Our current board members are committed to continue and build upon those past high standards of service.
---
MEET THE HOMESCHOOL IOWA BOARD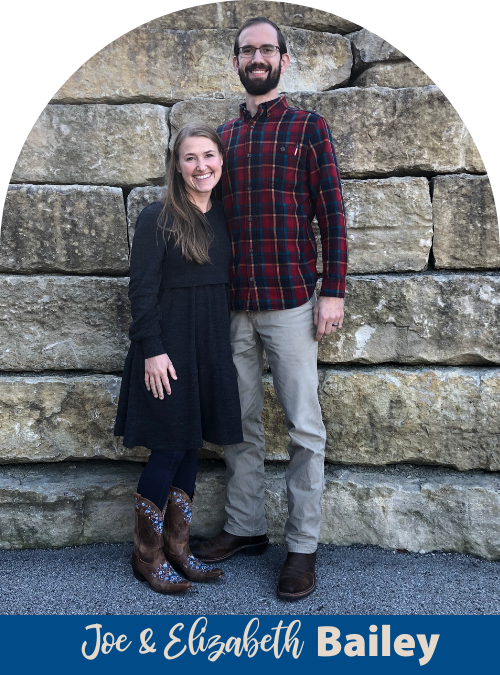 Joe and Elizabeth Bailey have been married since 2012 and have seven children. Joe was homeschooled K-12 and was involved with his local homeschool choir, volunteering for Homeschool Iowa, 4-H, First Lego League, and running his own lawn care business. Elizabeth was homeschooled 3rd-12th and was involved in TeenPact, volunteering for Homeschool Iowa, 4-H, and working as an Iowa Capitol Page during high school. Joe went on to receive his B.S. degree in Mechanical and Welding Engineering from LeTourneau University. Elizabeth earned a B.A. degree in Social Sciences from Thomas Edison University, using the accelerated distance learning approach to college. Joe is now Manager of Weld Engineering at Vermeer Corporation in Pella, while Elizabeth works as a stay-at-home mom. Joe is currently serving as Homeschool Iowa President. They are both passionate about securing homeschooling freedoms for their own children and for future generations.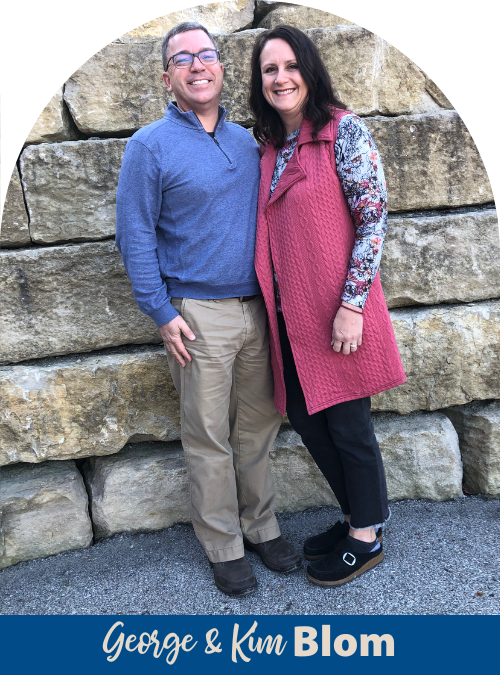 George and Kim Blom have been married since 1993 and homeschooled four children K-12, all of whom have now graduated. Two of their children are married, and Kim and George now have grandchildren as well. They have served in leadership positions in their local homeschool group in Pella and taught courses in a local homeschool co-op. George is Senior Supply Manager at Pella Corporation. He serves as the Homeschool Iowa Vice President and on the Homeschool Iowa Board Executive Committee. Kim oversees the Homeschool Iowa Conference as Co-Coordinator.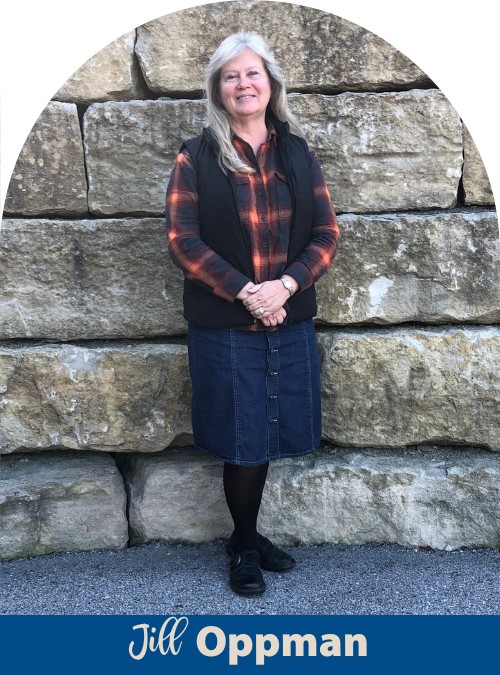 Jill Oppman and husband, Darren, have been married since 1985. They have four adult children who were all homeschooled, and now are also proud grandparents.
When their oldest child was nearing kindergarten age, a seasoned homeschool couple approached them and asked if they had ever considered homeschooling. With direction from this veteran couple, they jumped in and never looked back!
Darren and Jill note that one of the greatest blessings of homeschooling was the closeness it brought to their family.
Jill enjoys sharing her homeschool experiences with others as a way to encourage and help them navigate their own journey. The Oppmans have been volunteering for Homeschool Iowa in a variety of ways for many years, and Jill has served as our Capitol Day Coordinator and Conference Volunteer Coordinator. She is also a Homeschool Iowa Regional Representative. Darren served on the Homeschool Iowa board for three years and retired in 2020.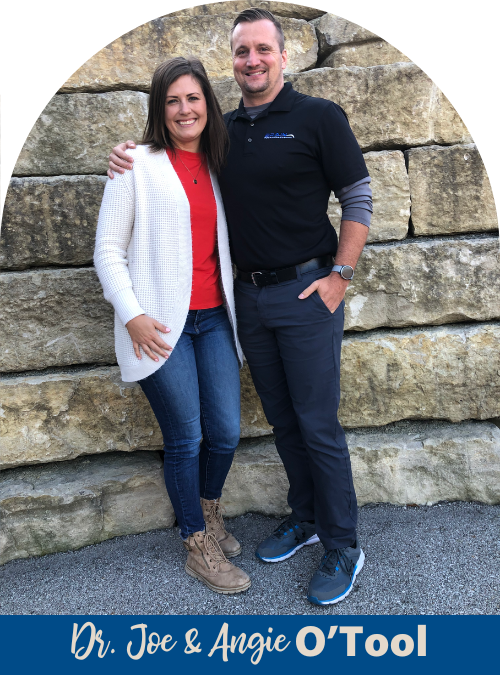 Dr. Joe & Angie O'Tool are passionate about inspiring others that homeschooling IS possible, preserving the freedom to homeschool, and raising awareness of the benefits this kind of education and lifestyle brings. With his focus as a clinician on neurology and brain health, Joe sees the value of home education in a way many others may be unaware of. The O'Tools have been married since 2007 and have five very social, creative children. They have lived abroad, served in various missions and non-profit organizations, and are involved in their local church. Joe & Angie have a heart for small group ministry, love meeting new people, and are always learning and growing. As small business owners, they love how homeschooling fits seamlessly into their lives and allows Angie to be involved in their business and their kids to have a variety of learning experiences they would not have if they followed the "normal" path. They were both homeschooled from K-12 and had very different schooling environments, but both loved the opportunities and open doors homeschooling afforded them. When asked why they chose to serve with Homeschool Iowa, they shared, "We're excited to be aligned with the trusted leader in home education in Iowa and to see the growth of homeschooling in the coming months and years! We know that, while it is not without its challenges, no one will regret choosing this path for their family!" The O'Tools serve as coordinators for the Homeschool Iowa Leader-2-Leader Retreat.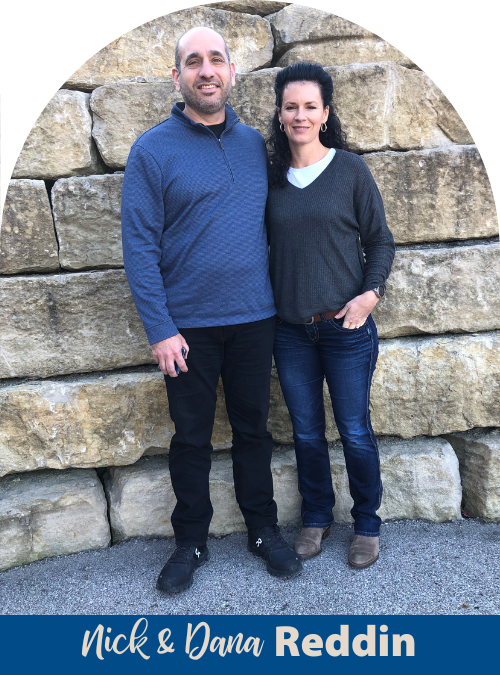 Nick and Dana Reddin have been married for over 30 years and have six children and four grandchildren. They began homeschooling with their first child in 1999 using the classical method and continued homeschooling for the next 24 years. Along the journey, they have been very active in both attending and speaking at conferences. They have been involved in leadership and starting co-ops, directing Classical Conversations, founding a hybrid model of home education in Des Moines, and Dana is currently teaching two days per week at Two Rivers Classical Academy. Nick specializes in technology innovation, sales, change management and driving operational efficiencies. He is an expert on the changing future of work and a consultant to many companies in helping them prepare for coming changes.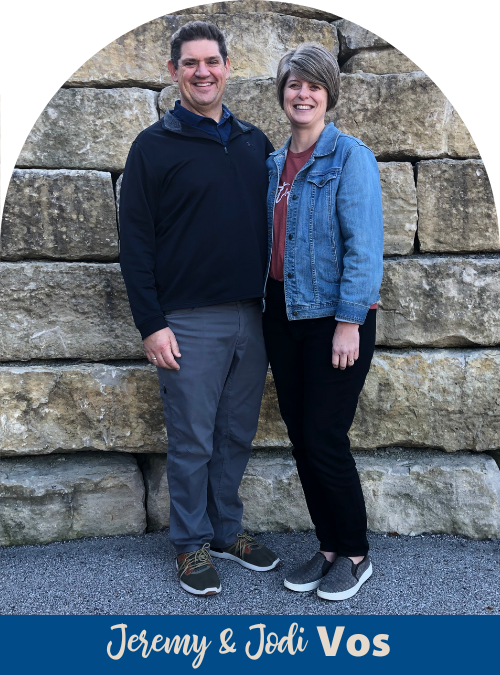 Jeremy and Jodi Vos have been married for almost three decades and have four children, one of whom they are still homeschooling. Their homeschooling journey began when their oldest two children were in middle school, so they can empathize with parents who are navigating a midway start. Jeremy is the Business Development Manager at BASF Forward AM in Des Moines. Both Jeremy and Jodi have been active in their local homeschool group and are now overseeing our Homeschool Iowa Capitol Day as coordinators. Beginning with the 2023 Iowa Legislative Session, Jeremy has served as our Homeschool Iowa Lobbyist.