---
Whether your home-educating family is traditional or non-conformist, there are some myths that we all need to be aware of and equipped to counter.
Let's look at four of them.
---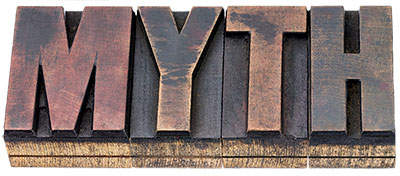 ---
YOU CAN DO ANYTHING YOU PUT YOUR MIND TO.
---
Ask a fish to climb a tree and you will quickly see how ridiculous this is.
"No, REALLY, Mr. Fish, if you put your MIND to it, you can do it!"
"Ummm… Glub, glub… Nope, not gonna happen!"
Why is this statement false?
The truth is that we were designed, on purpose, to be different.
While each of us possesses similar traits, we are also uniquely designed. We were formed, created, and fashioned for a specific purpose.  We were each endowed with strengths, weaknesses, and spiritual gifts that are distinctively our own.
---
---
YOU CAN DO ANYTHING GOD HAS GIFTED YOU TO DO.
---
---
---
Ready for another myth? Here's the second one:
---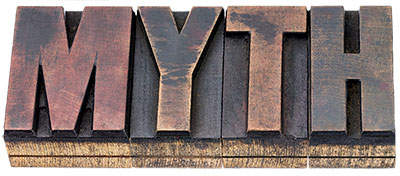 ---
YOU CAN BE ANYTHING YOU WANT TO BE.
---
My husband once dreamed of being a state trooper, but his poor eyesight was an insurmountable obstacle.  No matter how much he WANTED to be a state trooper, the answer was still NO.
Before we were born, God determined our days. He knew what skills we would be gifted with naturally, what we would learn through education, and what experience we would obtain.
He even went further and wrote those days down. He knew our first day, and He knows our last day. Nothing is wasted.
The tricky part is aligning our desires to the One who created us and equipped us. He delights in us and prepares us for the specific role He has designed for us.
---
---
YOU CAN BE ANYTHING GOD DESIGNED YOU TO BE.
---
---
---
Here's the third myth to consider:
---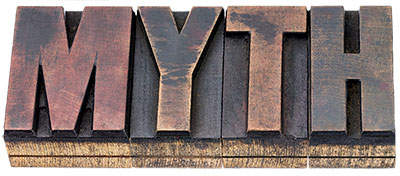 ---
YOU WON'T ENCOUNTER ANYTHING YOU CAN'T HANDLE.
---
The story of the Titanic is the perfect example to counter this myth.
Everyone said that the Titanic was "unsinkable," but even that massive, fully-equipped, technologically-advanced ship experienced something it could not handle.
There will be many things in life that will be too big for us: tragedies, illnesses, job losses, difficult math problems, relationship issues, parenting struggles, and the list goes on.
Those obstacles are placed in our paths with intention. God wants us to learn to lean on Him, to ask Him for help, to seek Him for guidance, and to deepen our relationships with Him.
---
---
YOU WON'T ENCOUNTER ANYTHING GOD CAN'T HANDLE.
---
---
---
And, finally, give some thought to myth #4:
---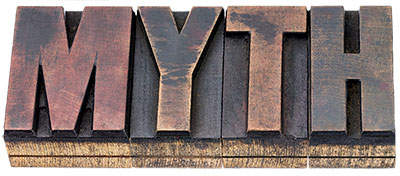 ---
---
I deal with this quite often as I work with international students who are put under tremendous pressure to succeed. They willingly bear this immense burden because they know that someday they will be expected to support not only their own family but also their extended
family. They desire every advantage that they can achieve. However, they tend to miss the big picture. (And, yes, there is one.)
Sometimes homeschooling parents can put this same pressure on their student(s).
They want the world to see that homeschooling produces success and that their children can excel sitting under their tutelage. They wear their children's educational progress as badges of honor.
When my international students sit in my home, sick with anxiety, I often remind them that "Cs get degrees."
There is a bigger picture here!
Achieving a higher mark at the expense of mental health or physical health is irrational and unreasonable.
It's okay to be AVERAGE.
Average makes you relatable.
Average suggests consistency.
Average implies balance.
Average requires others within your circle of influence to participate.
Average welcomes sharing and partnership.
When so much emphasis is put on perfection or success, the fear of failure and perceived ridicule prevents students from trying or taking risks to attempt something new and innovative. In a sense, it creates an environment that can hold them back!
---
---
GOD USES AVERAGE PEOPLE FOR HIS GREAT PURPOSES.
---
---
---
Educators, parents, and employers use these myths or catchphrases as a means of encouragement and motivation. They mean well, but when our very smart students really ponder the meaning of these slogans, they realize how impossible they really are, and they become a heavy deterrent to success and excellence.
---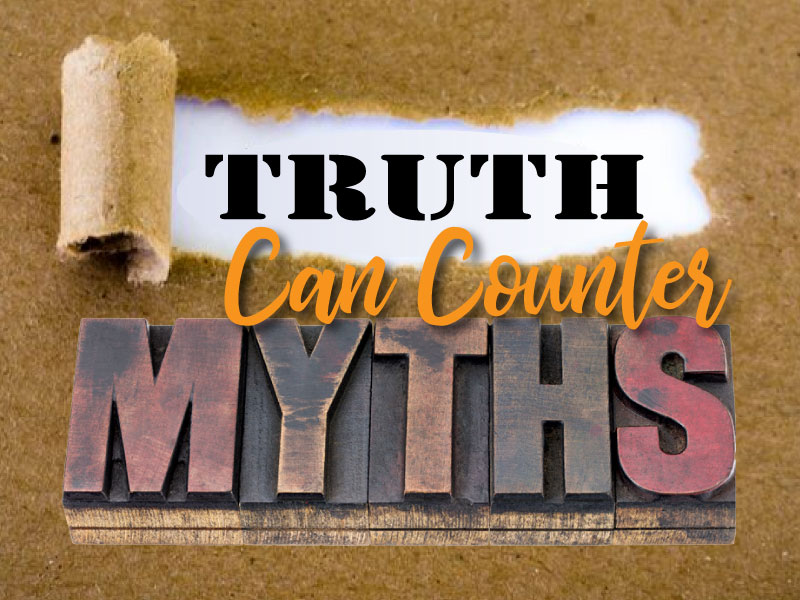 ---
Instead of attempting to encourage with meaningless, empty, overused (nonsensical) phrases, focus should be placed on more character-based methods of encouragement: celebrating integrity, leadership, joy, and perseverance; admitting weakness and soliciting assistance; demonstrating a willingness to be vulnerable and knowing this is strength; conquering pride; demonstrating honesty and trustworthiness; appreciating the journey; and learning through both triumph and struggle.
In this way, we are successfully mentoring well-rounded students, citizens, voters, and future employees.
Maybe some of you already do this! If so, we'd love to hear your stories.
Or maybe you learned these lessons the hard way. We would love to benefit from your wisdom!
Do you have other suggestions? Please send your thoughts to [email protected] and reference this "Countering 4 Homeschool Myths" post. Or share them in the comments section below.
Iron sharpens iron. Let's help each other learn and grow in our homeschooling journey!
---
---
In addition to serving as one of our Homeschool Iowa Special Needs Advisors, Amy also homeschools, ministers to moms of special needs children, and volunteers as program director for the American Family Friendship Program serving international students at Drake University.
---
Our Homeschool Iowa 
Special Needs Advisors 
are ready and willing 
to offer you assistance 
and encouragement.