---
The 2020 session of the Iowa Legislature is now open.
Your Homeschool Iowa Advocacy Team is actively engaged and ready for action.
We hope you are, too!
---
---
Legislators convened the second session of the 88th General Assembly at 10:00am on Monday, January 13.


House Speaker Linda Upmeyer formally announced her resignation as Speaker, and Representative Pat Grassley addressed the chamber for the first time as the newly-elected Speaker of the House.
Governor Kim Reynolds presented her Condition of the State Address to the joint session of the Legislature on Tuesday, January 14.
Senate and House Committees are meeting, and legislative work has begun.
---
---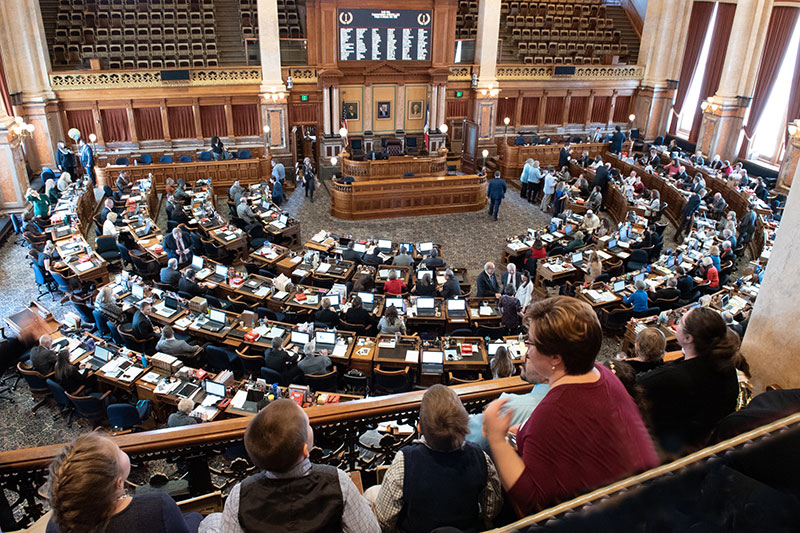 ---
We'll likely see some corrective legislation from the Department of Education to update the standardized testing portions in Iowa Code 299A governing annual assessment for Competent Private Instruction (CPI). Recent law changes instituting Iowa's new assessment tool for public school students (the ISASP) are incompatible with the older CPI annual assessment regulations for homeschooled students.


Based upon past experience, we won't be surprised to see a call for expansion of the compulsory attendance age, which is now 6-16.


We are also anticipating bills designed to increase oversight for home educators. Opponents of homeschool freedom may reintroduce legislation to eliminate some of the current homeschooling options, like Independent Private Instruction (IPI).
---
---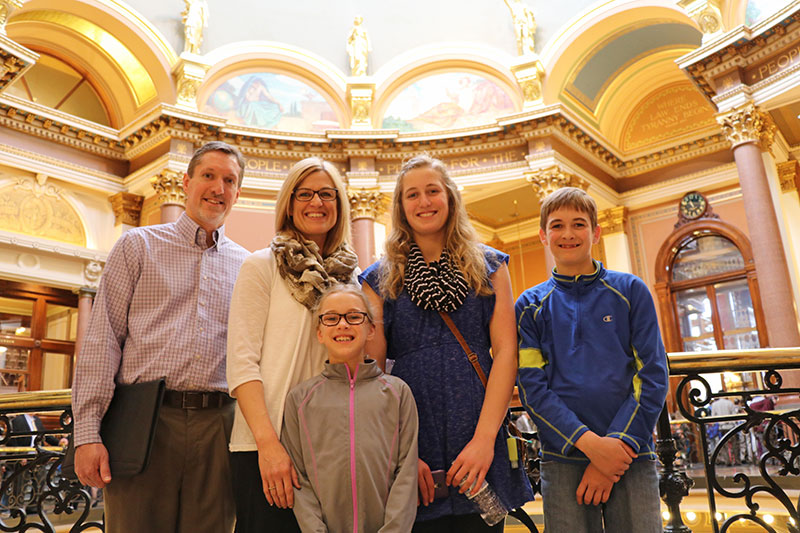 ---
---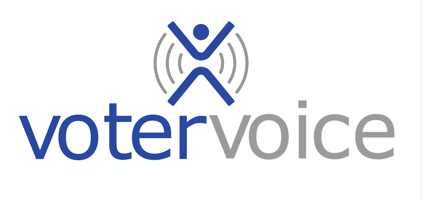 ---
Homeschool Iowa has added a powerful new tool to our advocacy efforts: VoterVoice.
Our current Homeschool Iowa members are automatically included, but we encourage everyone who supports homeschool freedom to sign up.
You'll find the VoterVoice registration on our Legislative Updates web page.
---
---
We do not intend to flood your inbox, but we do ask you to be ready to respond, if the need arises.
Sign up as an advocate on our VoterVoice platform. It's simple and easy to do.
Use the simple VoterVoice system when you receive any call-to-action on potential legislative concerns. It provides sample template messages (which you can customize) and automatically directs them to your elected officials.
Share the link to the Homeschool Iowa VoterVoice signup with all your homeschooling friends.
---
---

---
Another effective way to advocate for homeschool freedoms is to attend Homeschool Iowa Capitol Day. This year's event will be Monday, March 16.
Find complete details on our Capitol Day web page about this fun and educational event for your entire family.
---
---
Sessions featuring our guest speaker, Zan Tyler, will be held at Calvary Chapel, just down the street from the Capitol.
Additional activities are scheduled at the Capitol building, including Capitol tours, prayer walks, displays, and a rotunda rally. You'll also have an opportunity to meet and chat with your legislators.
Register early as session space and tour availability is limited.
---
---
Let's join together to protect our homeschool freedoms in Iowa!
---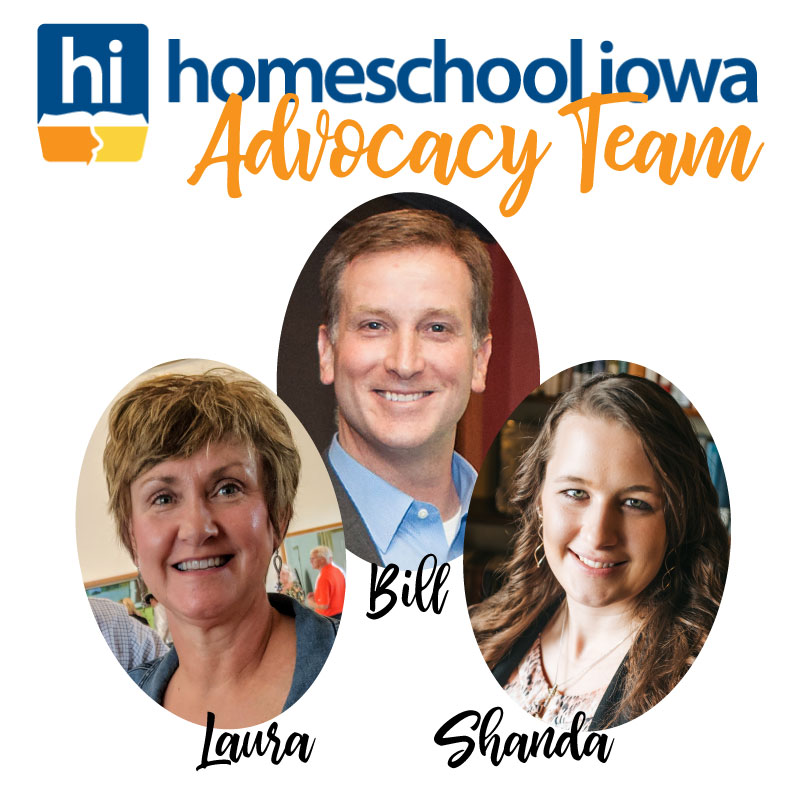 ---