---
Yes! We're transitioning our 2020 Capitol Day event to a virtual effort.
---
Our annual Homeschool Iowa Capitol Day is consistently one of the most well-attended advocacy events at the Iowa Statehouse every year, and we frequently hear compliments on how our community engages with the legislators and everyone else at the Capitol.
It is easily one of our most important public relations tools for protecting homeschool freedom in Iowa. Thank you to all who have attended over the years and to those who were planning to attend this year.
After much prayer and discussion, we're changing direction on our Capitol Day scheduled for Monday, March 16, 2020, from a public event and rally to our first "virtual" event.
---
---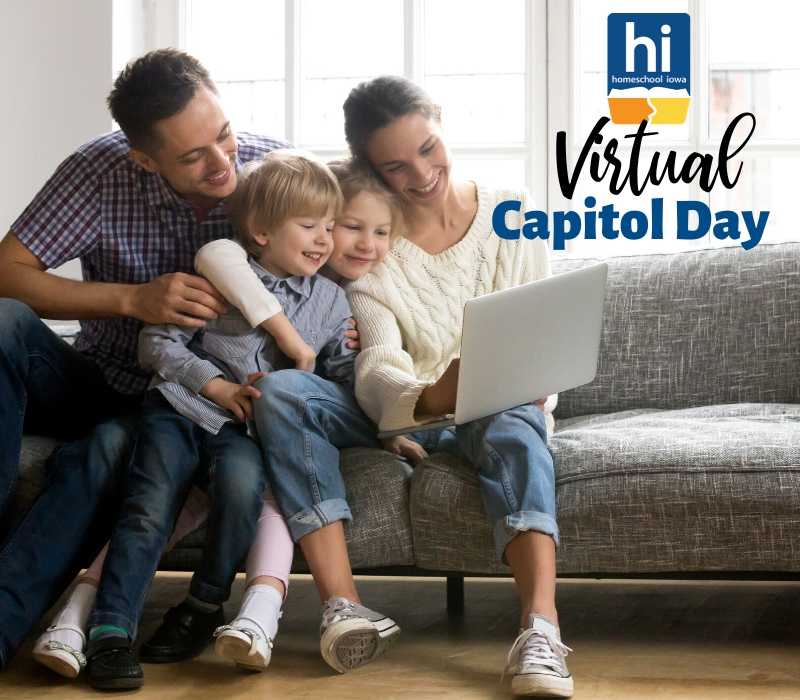 ---
---
---
REACH OUT TO YOUR LEGISLATOR
---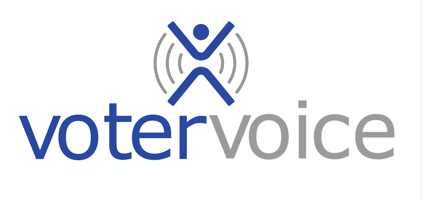 ---
WE'VE MADE IT EASY FOR YOU
All of our Capitol Day registrants, Homeschool Iowa members, and additional already-registered advocates will receive an email from our new VoterVoice system.

CLICK THE VOTERVOICE IMAGE BELOW & FOLLOW DIRECTIONS
You can use our VoterVoice system to quickly and painlessly send a brief message to your legislators. VoterVoice automatically finds your senator and representative for you and will direct your emails to them.

WE PROVIDE A SAMPLE MESSAGE
You can use the simple email text we've created for you or you can edit it and/or add your own personal message to it.
If you don't see the VoterVoice email in your inbox, you can click the VoterVoice image above to see the VoterVoice campaign opportunity.
---
---
---
Gather the kids and enjoy this classic video from Schoolhouse Rock!
Here's a fun challenge for your older children:
Have them write a bill (either a serious one or a funny one) and send it to us at: [email protected]!
We'd love to see what they come up with!
Need some inspiration for the bill your kids are going to write? Check out samples of bills on the Iowa Legislature's website:
---
BILLS IN IOWA LEGISLATURE
---
---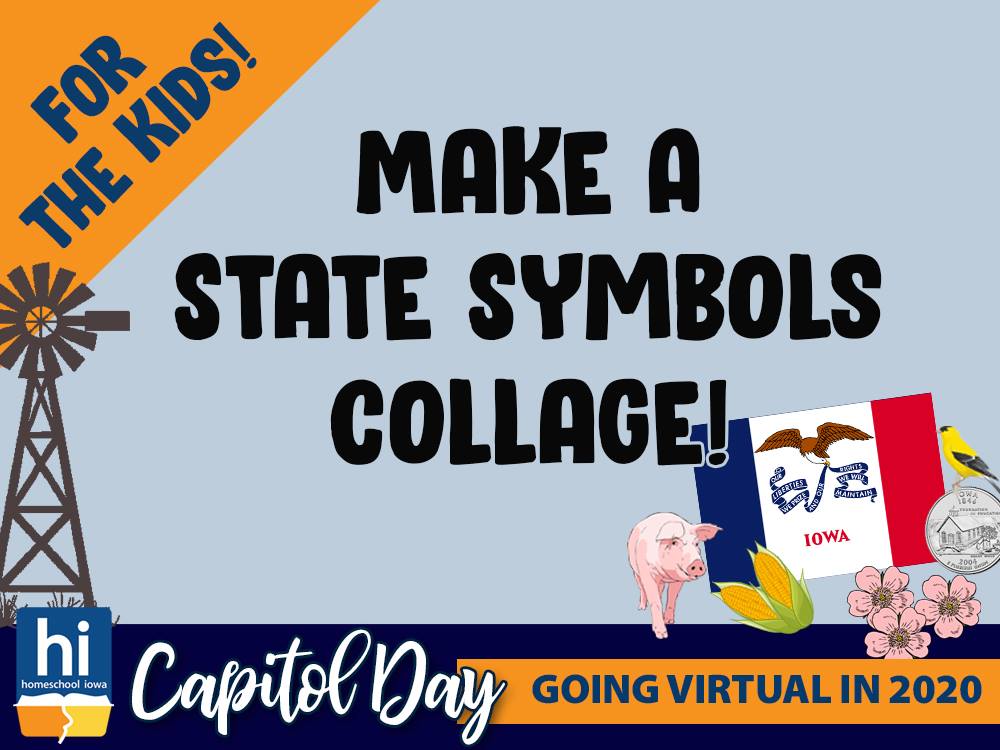 ---
Do you know what Iowa's state bird is? How about our state seal? State flower? State slogan?
Let the kids break out the scissors and glue to make a collage of Iowa's official symbols and what they like best about our state!
Here's a great resource to get you started:
---
---
---
---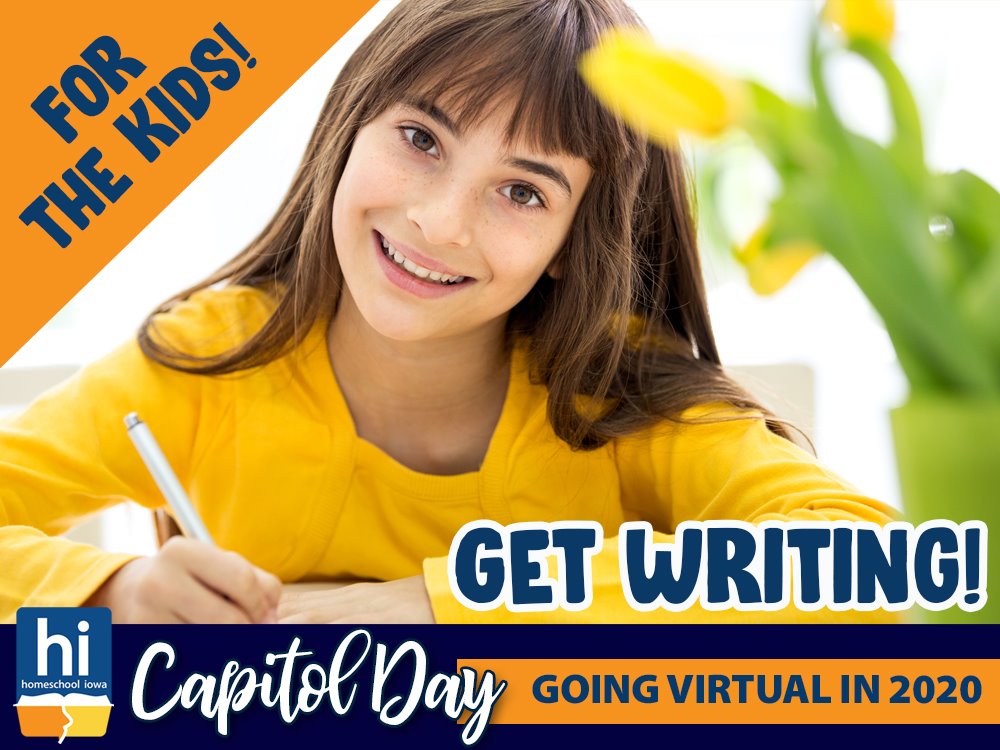 ---
Here's a challenge for homeschooled students
from our Capitol Day Coordinator, Jill!
Is there a topic you are passionate about? Write a "letter to the editor" about it and send it to your local newspaper!
Be a reporter! Write up some thoughtful questions about a topic that inspires you. Then interview your family members about it!
Write a letter to the President of the United States.
---
---
Send a postcard to your Iowa legislators!
Find their contact information through our VoterVoice tool!
---
---
---
---
Zan Tyler was planning to join us today at our annual Capitol Day.
Instead, she joins us via video message, encouraging us to remember how important homeschool freedom is!
Listen to hear Zan relate her response to a leader who asked her if she "felt guilty" for homeschooling her children.
---
---
---
Are you wondering how Homeschool Iowa started, what the battle for our homeschool freedoms looked like, and how we got to where we are today?
This video, which we created a few years ago, is a timeless look at the history of Homeschool Iowa!
---
HIStory OF CAPIToL BUILDING
---
Learn the fascinating history of how our Capitol was constructed in these Iowa Public Television videos.
---
---
Browse through the 76-page official Iowa State Capitol Guide.
---
IOWA CAPITOL VISITOR GUIDE
---
---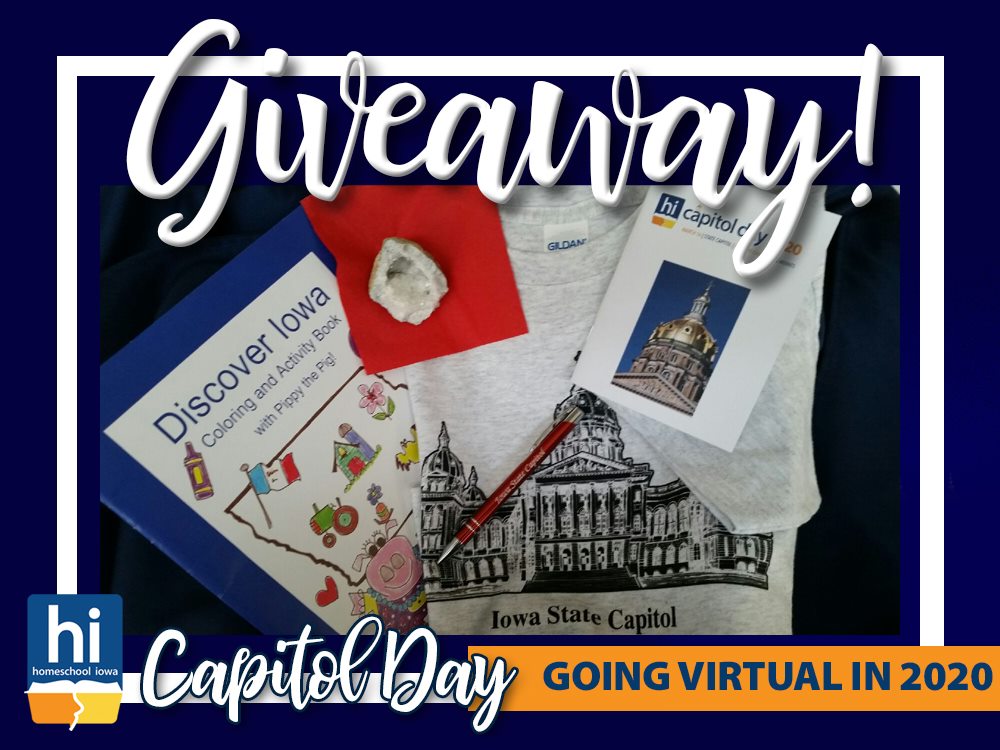 ---
This giveaway is for the kids!
For a chance to win this fun prize package make a comment below telling us how many kids you are currently homeschooling. 
(You can do this on  our Facebook event page linked below, as well.)
We will leave this giveaway open until Thursday, March 19th, announce the winner's first name here, and mail the prize.
Congratulations to our winner: Suzanne!
---
---
---
Join our Homeschool Iowa team
on a video tour of
our beautiful Iowa State Capitol building.
---
---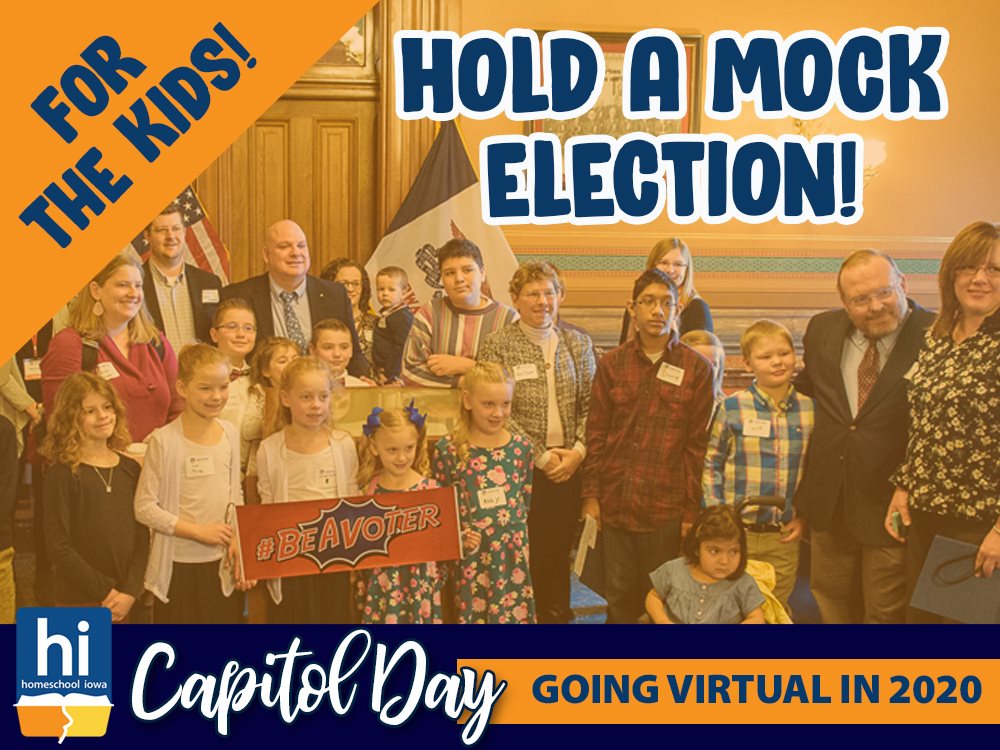 ---
Have some fun and let your kids practice their debate skills!
Hold a mock election at home complete with a voting booth and a ballot box.
Have the kids decide what they are going to run for, make campaign posters, debate each other, give campaign speeches, and offer campaign promises (but remind them that the winner has to deliver on those promises).

Need some election education resources?
Check out Elections 101 from the Iowa Secretary of State's office!
---
---
---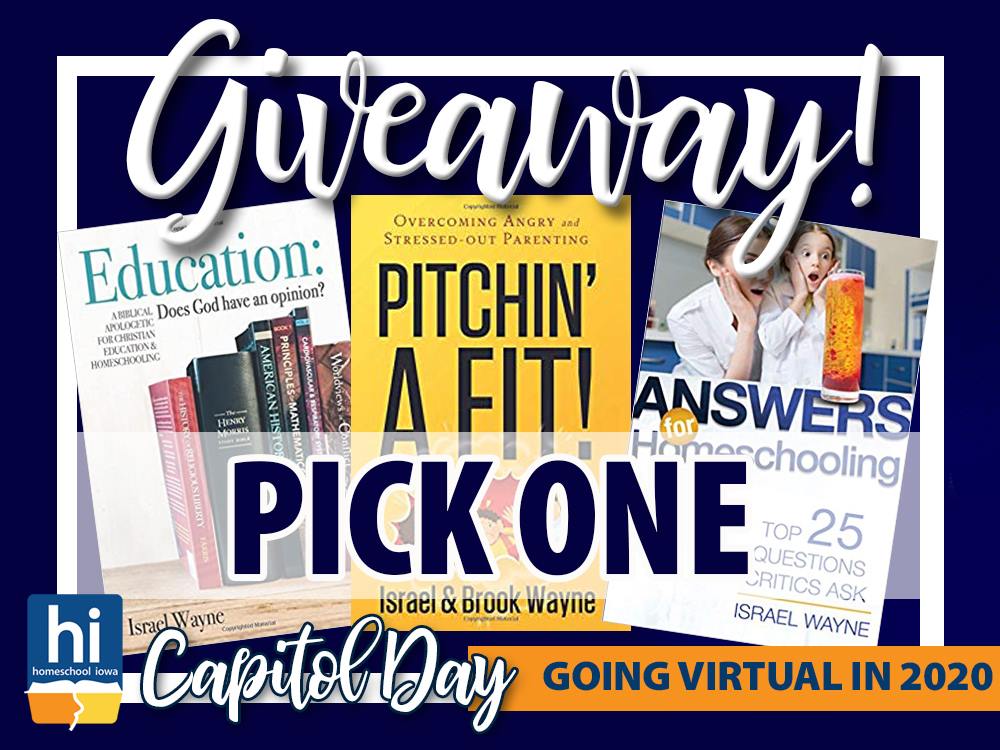 ---
This giveaway is for parents!
Pick one book* from the Family Renewal, LLC Bookstore. (Note that Israel Wayne was one of our 2019 Conference Keynote Speakers.)
For a chance to win tell in the comments section below who your Iowa representative is!
(You can do this on  our Facebook event page linked below, as well.)

Need help finding your representative? Click here for the Iowa Legislature's website legislator finder tool.
*Book giveaway value no more than $15 before shipping. Winner will choose the book and we will order it and have it shipped directly to you. 
We will leave this giveaway open until Thursday, March 19th and announce the winner's first name here.
Congratulations to our winner: Sara!
---
---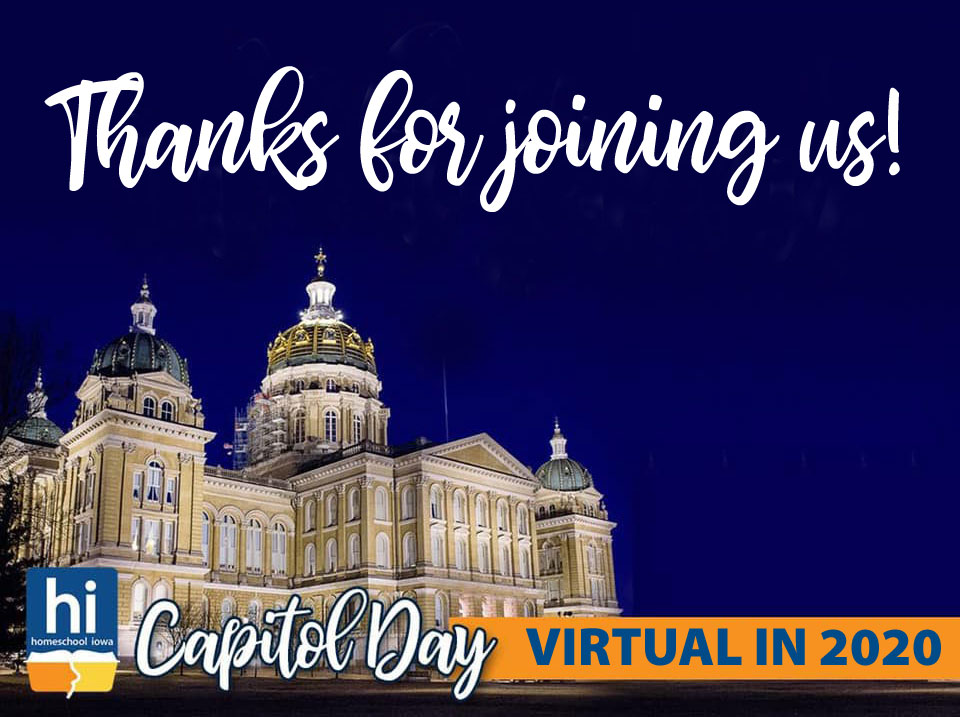 ---
Please continue to pray for our leaders and our nation.
We hope you've enjoyed this "virtual" event.
If your children complete any of the suggested projects,
please share that with us.
Thanks to the entire Homeschool Iowa team
who put together this short-notice effort!
We hope to see you at our 2021 Homeschool Iowa Capitol Day!
---