---
Hundreds of Iowa homeschoolers from all across the state of Iowa gathered at the Iowa Statehouse on March 11th for our 2019 Homeschool Iowa Capitol Day. 
It was a great relationship-building event!
We had over 850 register in advance – with 350 signed up for Capitol tours – and many more registered onsite.
Homeschool Iowa (NICHE) directs concentrated efforts to protect homeschooling in our state, but we can't replace the huge impact of personal visits to the Capitol by individual homeschooling families.
That's where Homeschool Iowa Capitol Day comes in.
---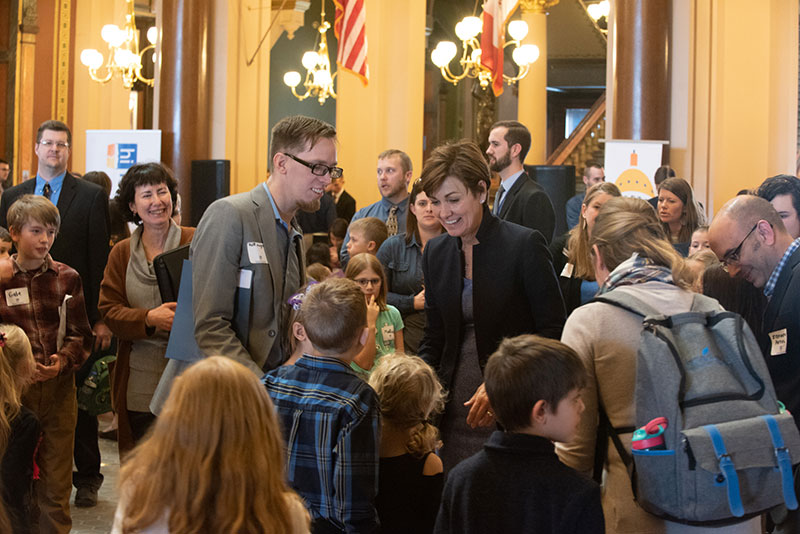 ---
The Power of Personal Contact
---
Homeschool Iowa Capitol Day provided an effective group opportunity to show our lawmakers that we're winsome, sincere families dedicated to using a proven high-quality educational option.
---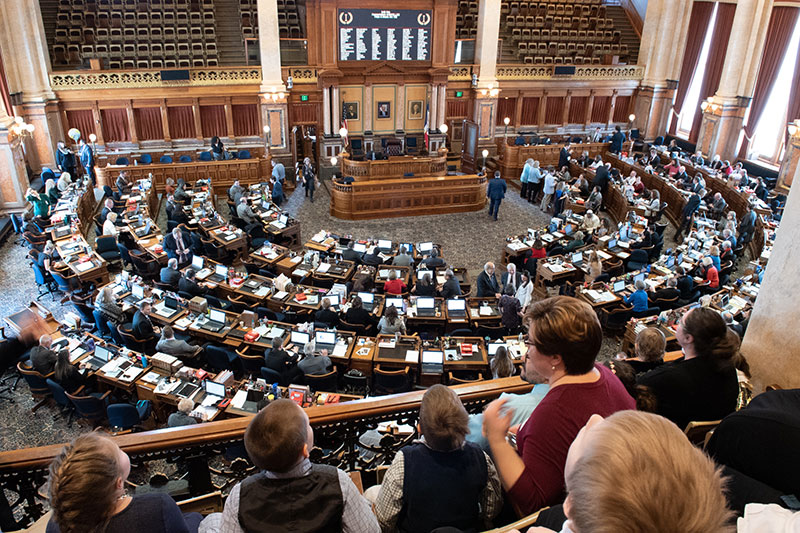 ---
Homeschooling Families at the Capitol
---
Our helpful staff was available to show attending families how to interact with their elected senators and representatives by sending messages into the chambers..
Many were able to make connections, meet, and chat with their legislators.
---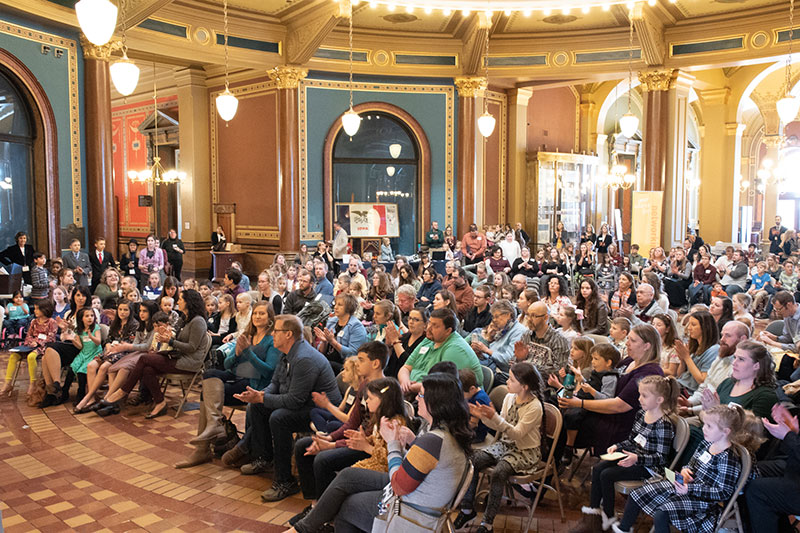 ---
---
Homeschool Iowa Capitol Day included a rotunda rally with Homeschool Iowa Vice President Brad Dittmer and Homeschool Iowa Legislative Liaison Bill Gustoff speaking to the gathered attendees.
We loved seeing the chairs fill to overflowing with homeschooling families from all across the state of Iowa.
---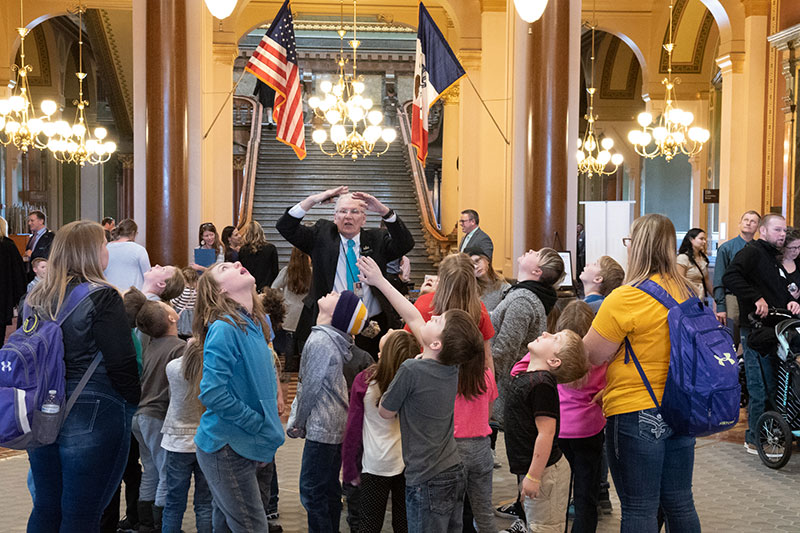 ---
It Was a Day to Learn & Explore
---
There were many things to do at Capitol Day! Over 350 participated in tours with the knowledgeable Capitol tour guides. Attendees visited displays in the rotunda area. Children went on scavenger hunts and turned in their answer sheets for prizes. Families gathered in the lower level Legislative Dining Room to hear speakers address topics related to retaining our homeschooling freedoms.
Homeschool Iowa Capitol Day was a great field trip for the whole family!
---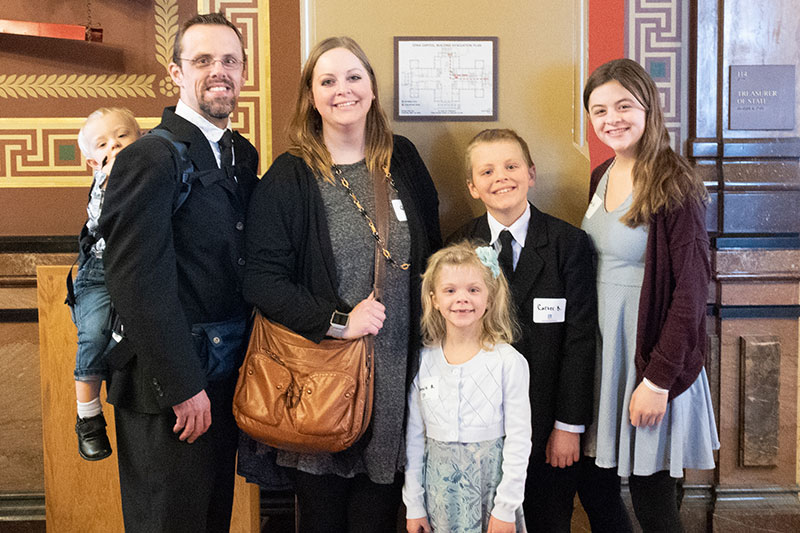 ---
Plan to Join Us Next Year!
---
Thanks to each and every family who attended this year's event. And thanks also to all of our amazing volunteers.
We're especially grateful to our Capitol Day Coordinator, Jill Oppman, and her able assistant, Judy Goodman.
If you missed attending this year, make plans to join us at our 2020 Homeschool Iowa Capitol Day!
---