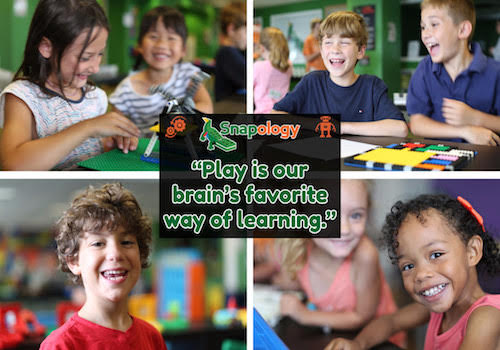 Date
Nov 11 2022
Expired!
Snapology Homeschool Session 11-11-22
Snapology Homeschool Session 11-11-22
Foundational Engineering - Machines & Contraptions
Friday, Nov 11,
 2022
1pm-3pm
Does your little learner love to tinker and create new things, or are they the kind of learner who likes to break things apart to see what's inside? If so, they're going to love Snapology's Foundational Engineering: Machines and Contraptions program! This program gives your student the tools they need to understand mechanical movement and the importance of simple machines. They will see these moving parts up-close as they follow instructions to build various machines and contraptions, then use the models to develop new design ideas, test out physics concepts, and even play games with their partners and classmates. Whether they are the creative-constructive type or prefer the inquisitive-deconstructive way of learning, this program is sure to spark their engineering interests!
More information here.