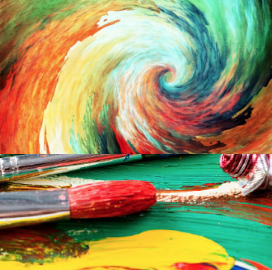 Date
Sep 26 2018
Expired!
Cost
Students (K-12) $7 - Adults $9
Reiman Gardens Homeschool Day: Art and Movement
Homeschool Day: Art and Movement
Wednesday, September 26, 10:00 a.m. – 12:00 p.m.
Reiman Gardens is excited to invite home-schooled students and parents for a day of guided experiences and learning stations that explore concepts around an educational theme. Take advantage of this exploration of real-world science throughout the Gardens!
Movement is an important principle within arts of all kinds, from dance to sculpture to painting, and even horticulture. Great artists throughout history have shown us movement in ways that change our thinking and inspire our own creativity.
Learn about these influences and much more, plus exercise your own creative impulses at several learning stations.
Geared for grade levels K-5. Advance reservations encouraged.
Groups will rotate through a series of hands-on and inquiry-based activities exploring the nature of art and movement.
$7 Students (K-12)
$9 Adults