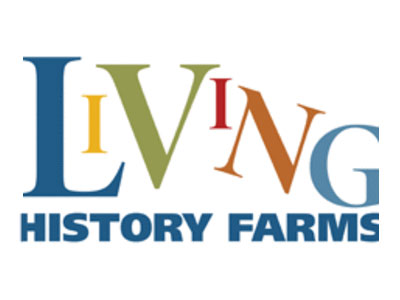 Date
Mar 19 2019
Expired!
Cost
Advance Tickets Sales Discounted Through March 18
Living History Farms Spring 2019 Homeschool Day
Homeschool Day
Living History Farms' Homeschool Days are the perfect opportunity for families to learn together! You and your children will have the opportunity to tour the museum's many historic areas, participate in hands-on activities, and have fun! They suggest that you plan at least 3-4 hours for your experience.
The museum is open from 9:00am – 4:00pm. Activities will take place from 9:30am – 11:30am and from 1:00pm – 3:00pm.
Come celebrate National Ag Day, a day to recognize the contributions of agriculture to the world! Agriculture touches our lives every day. We all eat food grown on farms and wear clothing made from natural products. Living History Farms is celebrating the role of Iowa and its agriculture with a wide variety of community partners who are a part of today's agricultural story. Through activities, talks, and demonstrations, guests will learn how farm families practice stewardship of the land as they raise the food, fiber, and fuel we use in our daily lives. Select buildings in our 1875 town will be open with activities and demonstrations, and we'll be offering John Deere tractor rides through town.
Tickets
Save money when you get your tickets in advance online. Tickets go on sale February 12 at 10am and will be available through March 18 at noon. Tickets will also be available at the door. Tickets required for everyone 2 years and older. Children 1 and under are free.
Adults (13+)
Children (2-12)
Member Adults (13+)
Member Children (2-12)
Advanced Tickets
Available Feb. 12 (10am) – Mar. 18 (noon)
$6.50
$6.00
$5.25
$4.75
Tickets at the Door
Available Mar. 19
$7.25
$6.50
$6.00
$5.50