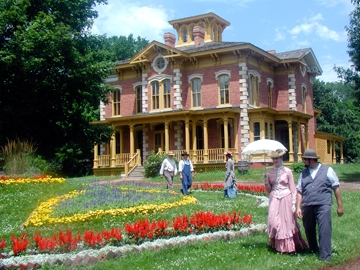 Living History Farms Fall Homeschool Day 2022
Living History Farms Fall Homeschool Day 2022
Living History Farms Fall Homeschool Day 2022 will be Friday, September 9th from 9:00am to 4:00pm.
Living History Farms' Homeschool Days are the perfect opportunity for families to learn together. You and your children will have the opportunity to tour the museum's many historic areas, participate in hands-on activities, and have fun!
Living History Farms suggests that you plan at least 3-4 hours for your experience. Homeschool groups and families who pre-register receive discounted admission.
More information here: https://www.lhf.org/event/fall-homeschool-day-2/