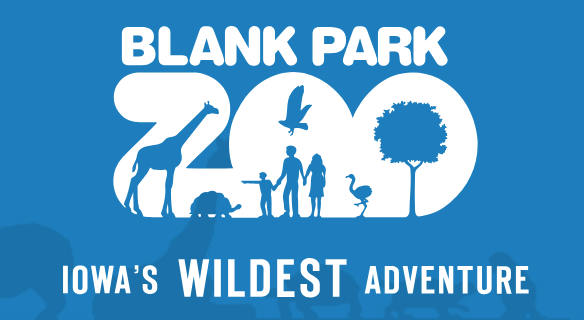 Date
Jan 10 2020
Expired!
Cost
Cost per class per participant: $12.80 for members / $16 for non-members
Homeschool Safari @Blank Park Zoo Spring 2020
HOME SCHOOL SAFARI
Age Range: For homeschooled children ages 5-12 years
Class Length: ~2 hours and 30 minutes
Days: Fridays, once a month – 1:30-4pm
Cost: $15 members, $20 non-members
Explore the world of animals and nature. Join Blank Park Zoo for monthly fun-packed classes that consist of hands-on lessons, games, art, zoo explorations and live animal encounters!
Registration and pre-payment are required
Registration available now! Click here to register!
January 10:
5-6 year olds: Sssssnakes!
7-9 year olds: Hibernation Situation
10-12 year olds: Beyond Hibernation
February 7:
5-6 year olds: Movin' & Groovin'
7-9 year olds: Migration Vacation
10-12 year olds: Birds of a Feather
March 6:
5-6 year olds: Tail Talk
7-9 year olds: The Needs of Seeds
10-12 year olds: Rodents, They are Everywhere!
April 3:
5-6 year olds: Let's Go on a Safari!
7-9 year olds: Pollinator Palooza
10-12 year olds: A Change is Upon Us
---
Participation Guidelines
Homeschool Safari is a drop-off program for homeschooled children ages 5-12 year. It is important to us that your child receives the best experience. As such, we hope that you will help us by honoring the age guidelines.
---
Drop-off/Pick-up
Check-in for each class begins 5 minutes before the start of class.
For the safety of your children, we will only release your child to the person/s you list during registration. If there are emergencies/last-minute changes, please notify educators at drop-off.
Drop-off/Pick-up Locations:
5-6 year olds: Waterfall Room
7-9 year olds: Water Lab
10-12 year olds: Dove Room
Check-out for each class begins at 3:50. Adults picking up must have a valid photo ID. Please honor our pick-up time. A $5 late fee will be charge for every 15 minutes after 4:10.
---
Cancellations
All sales are final. No refunds will be offered unless class is cancelled due to low enrollment. Rescheduling depends on class availability and may only be done once. Rescheduling fees may apply.
If you have any questions regarding classes or registration, please email [email protected] or call 515-974-2556.
If you would like to volunteer as a play assistant, click here.