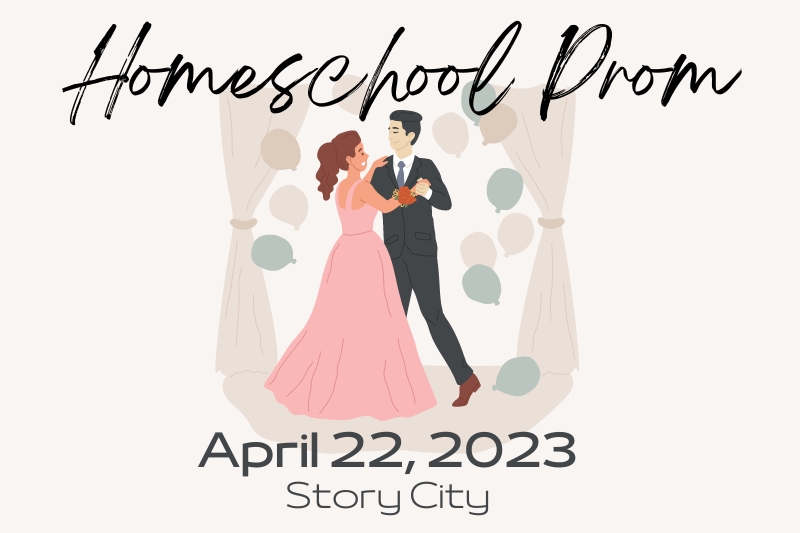 Homeschool Prom 2023
Homeschool Prom 2023
Homeschool prom will be held on April 22, 2023 at the Harvest Evangelical Free Church in Story City.
This event is for homeschooled students in 9th through 12th grades.
Students are welcome to bring a guest, whether homeschooled or not.
Dance, photo booth, snacks, and games will be held from 7:00 to 10:00 pm.
Bowling at Carousel Lanes will be from 10:30 to 12:30pm.
Cost is $10 per person for the dance and $10 per person for bowling.
Please RSVP on the Facebook event page or private message to help event organizers plan better. Thank you!