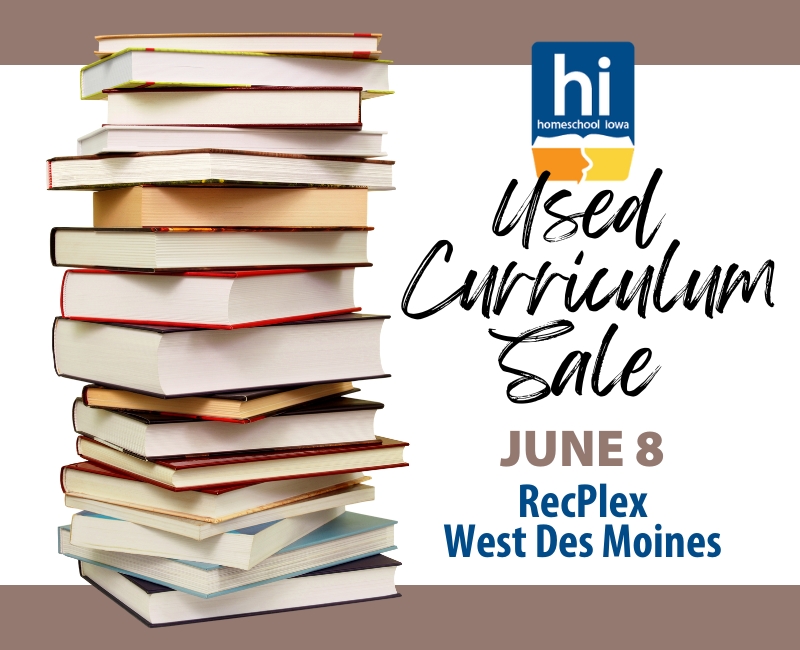 Homeschool Iowa Used Curriculum Sale 2023
Homeschool Iowa Used Curriculum Sale 2023
The Homeschool Iowa Used Curriculum Sale 2023 is your opportunity to find bargains and treasures to use in your homeschool. It also offers a way for you to turn those unused extras or completed curriculum items into cash.
WHEN: Thursday, June 8 from 3:00-5:30pm
WHERE: MidAmerican Energy RecPlex in West Des Moines
Shoppers can attend at no cost and there is no registration required.
Sellers must register in advance for a low fee of $20, which provides up to four table spaces.