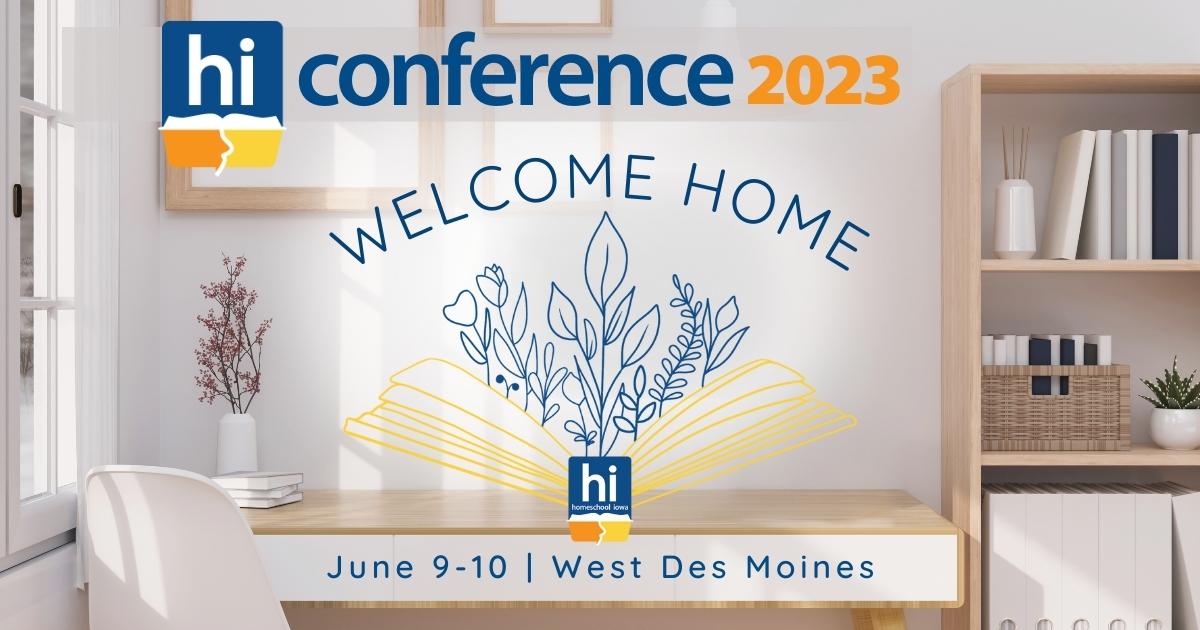 Homeschool Iowa Conference 2023
Homeschool Iowa Conference 2023
Homeschool Iowa Conference 2023 is the event of the year for Iowa homeschoolers!
"Welcome Home" to the encouragement and motivation you'll experience at our 2023 Conference, where you'll gather new ideas, strategies, vision, and perspective.
You'll enjoy an amazing weekend recharging, learning, and connecting.
Gain just what you need to walk this beautiful, sometimes challenging, but always incredibly vital homeschooling journey with your family.
Registration information and sign-up form are available HERE.
Make plans now to join us on June 9-10, 2023, at the RecPlex in West Des Moines.