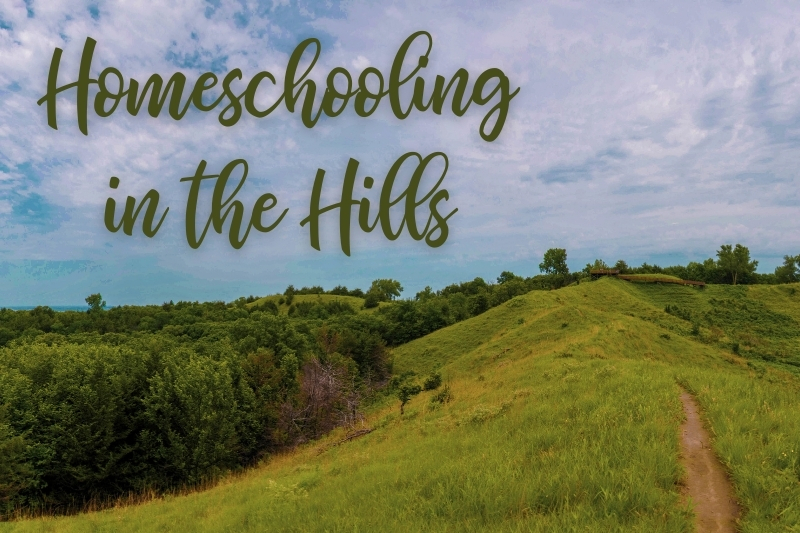 Date
Nov 02 2021
Expired!
Homeschool in the Hills: The Loess Hills 2021
Homeschool in the Hills: The Loess Hills 2021
Area homeschool students and educators are invited to join us at Hitchcock Nature Center in Honey Creek for another fun filled program, Homeschool in the Hills: the Loess Hills on Tuesday, November 2nd and 3rd at 10:00 a.m. and 1:00 p.m.
Learn more about Iowa's unique prairies their complex ecosystem & the animal species that call these beautiful areas home.
Take a look at the ways that Hitchcock Nature Center & Pottawattamie Conservation are working to support & protect these fragile areas.
Homeschool in the Hills Program Sessions
Two program sessions are offered each day.
The morning session begins at 10:00 a.m. Participants must arrive no later than 10:30 a.m. to participate. 
The afternoon session begins at 1:00 p.m. Participants must arrive no later than 1:30 p.m. to participate.
Online pre-registration is required & walk-in participants will not be offered.
Cost for this event is $4.00 per person for children age 3 and over. Accompanying adults and children under 3 are free. Children under 3 do not need a reservation. 
Registration for this event will open at 10:00 a.m. on October 1st. 
PLEASE NOTE: All Homeschool in the Hills programs are designed for accompanied children. All registrations must include an accompanying adult. For questions not answered online please call 712-545-3283.
These programs are delivered in an all-outdoors, small-group guided format and are designed for elementary students in Kindergarten through 5th grade.
Due to the popularity of this event, it is being offered on two consecutive days, September 7 & 8, 2021.
*In the event of cancellation due to inclement weather participants will be notified via the email address provided during registration.
Due to COVID-19 the format of this program may be adjusted. Please check back for updates.
This event is not pet friendly. The event hosts ask that you leave your canine friends at home. Service animals are always welcome.
Please meet at the Loess Hills Lodge. Weather Permitting.
Homeschool in the Hills Cancellation Policy
Guests may cancel their reservation for a full refund up to 1 week (7 days) prior to the program date by calling 712-545-3283 and speaking with staff directly. Cancellations received less than 1 week (7 days) in advance of the event will not be refunded. Fees for programs cancelled by PCC due to weather or other circumstances will be refunded.
Hourly Schedule
November 2
10:00AM

-

Noon

Session 1

11-2-21 Morning Session Option
1:00PM

-

3:00PM

Session 2

11-2-21 Afternoon Session Option
November 3
10:00AM

-

Noon

Session 1

11-3-21 Morning Session Option
1:00PM

-

3:00PM

Session 2

11-3-21 Afternoon Session Option