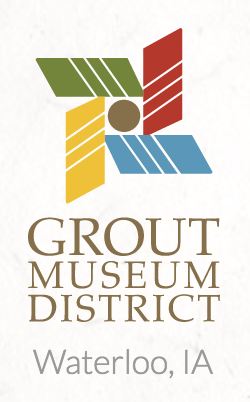 Date
Jan 02 2019
Expired!
Grout Museum Homeschool Workshops Spring 2019
Grout Museum Homeschool Workshops
Grout Museum homeschool workshops help students to gain better understanding of their world by collecting, preserving and interpreting history.
Dates & Topics:
January 2, 2019: The Vietnam War and America's Involvement
January is the anniversary of the end of America's involvement in the Vietnam War. Discover the reasons America became involved in the Vietnam conflict, how people back home in the states felt about it and how they demonstrated it, and what life was like for soldiers when they returned home.
February 6, 2019: Slime Science
It's stretchy! It's sticky! It's SLIME! Get hands on with science as we create our own slimes and learn why slime is so stretchy, if slime is considered a liquid or a solid, and experiment with never-before-seen recipes!
March 6, 2019: Weird Body Works
Our bodies can do amazing and strange things! Find out why we get the hiccups, why our stomach doesn't digest itself, why we get runny noses, and more weird things our bodies do!
April 3, 2019: History of Aviation
Take to the skies as you learn about the history of flight! Beginning with the Wright brothers, investigate the history of flight from hobby to military to commercial uses. Take a look at planes flown and created by Iowans.
Time:
9:30 AM - 11:30 AM
Location:
Grout Museum of History & Science
503 South Street
Waterloo, IA 50701
map
Contact: 
Samantha Mensinger (email)
3192346357