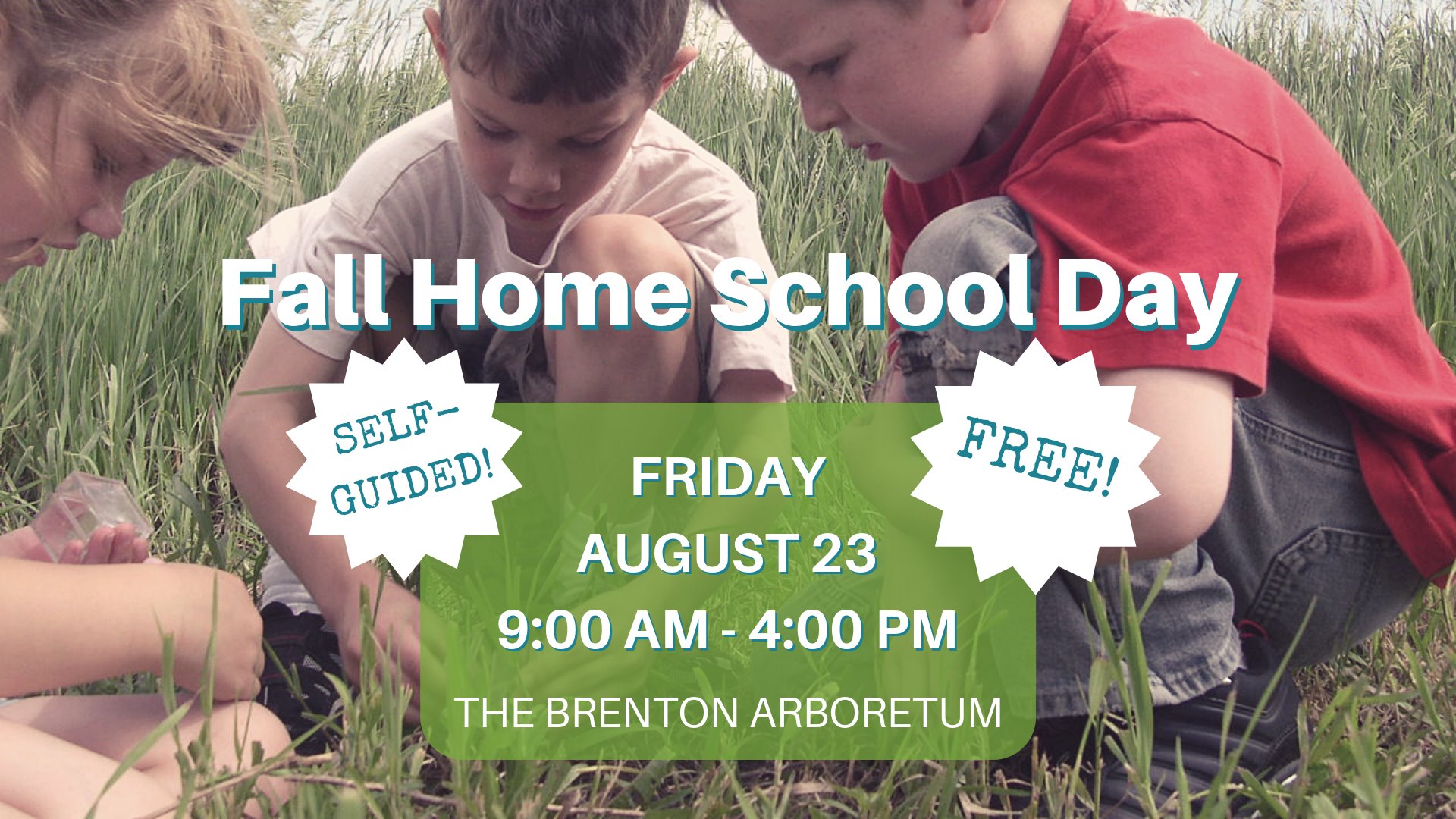 Time
9:00 am - 4:00 pm
Cost
Free
Brenton Arboretum Fall Homeschool Day 2019
Brenton Arboretum Fall Homeschool Day 2019
Friday, August, 23, 2019
9:00am - 4:00pm
Brenton Arboretum
25141 260th St, Dallas Center, Iowa 50063
Lots of trails, ponds, streams, trees, and prairies make the Brenton Arboretum one of the best outdoor classrooms in central Iowa. At their open house for homeschool families, you'll find a packet of self-guided learning activities. Do as much or as little as you'd like as you explore at your own pace.
FREE for both members and non-members.
Pre-registration helps the Arboretum staff plan materials but is not required.