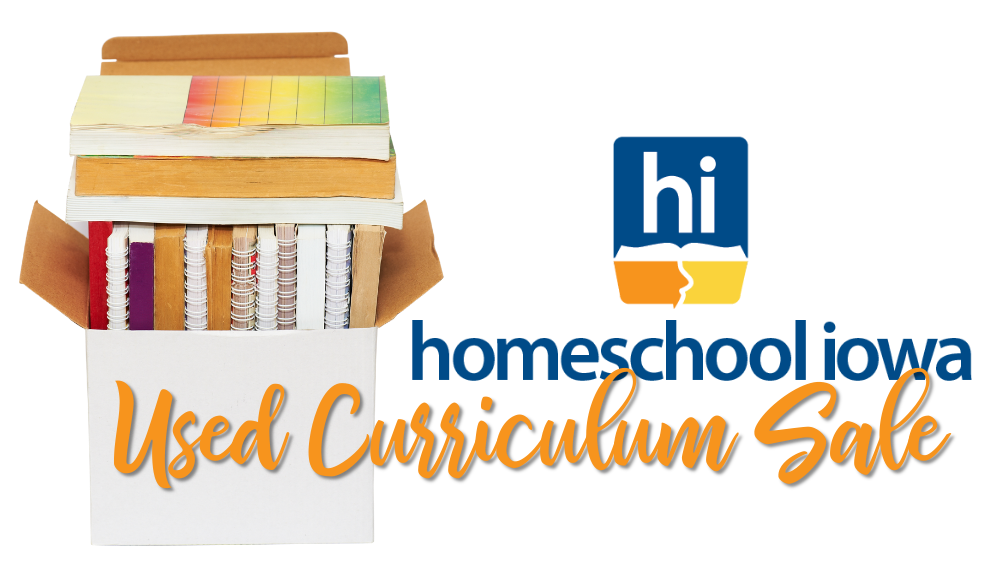 Date
Jun 17 2021
Expired!
2021 Used Curriculum Sale
The 2021 Used Curriculum Sale sponsored by Homeschool Iowa is your opportunity to find great bargains and treasures for your homeschool use.
DATE: Thursday, June 17
TIME: 3:00-6:00pm
LOCATION: Grand View University Student Center
2811 E 14th Street, Des Moines, Iowa 50316
Sellers can register for low-cost tables on which they can offer their items for sale.
Shoppers can attend free-of-charge.
Find more information on our Homeschool Iowa website.