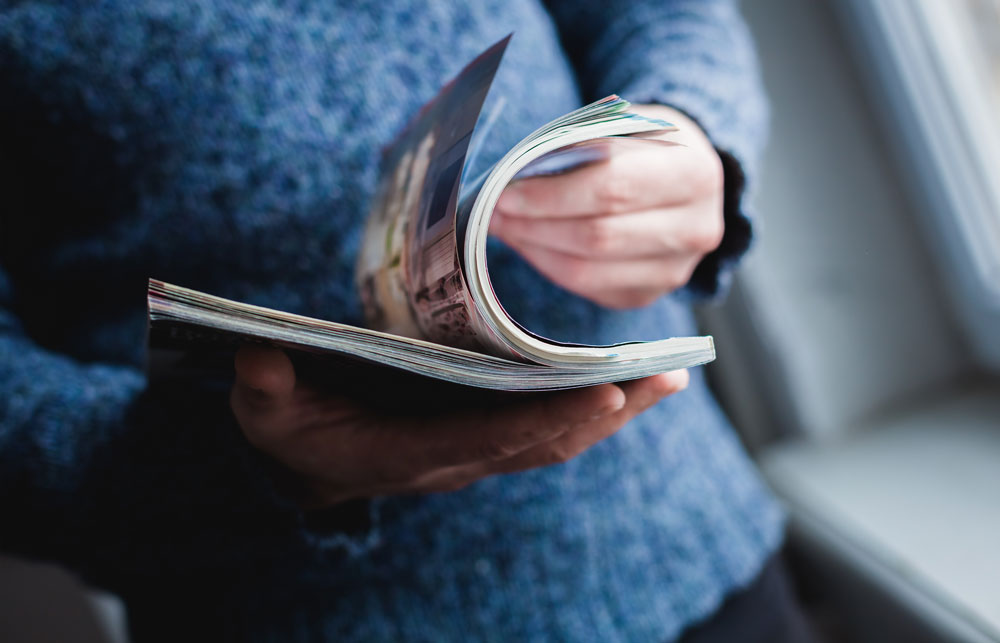 A Magazine for Iowa Homeschoolers
Homeschool Iowa, a full-color, high-quality magazine was published by Homeschool Iowa and mailed to thousands of Iowa homeschooling families for many years.
The Fall 2021 issue concludes the publications.
---
Homeschool Iowa will be transitioning to other formats and media
in an effort to more effectively reach today's homeschooling families.
---
CONNECT WITH HOMESCHOOL IOWA MAGAZINE
Complete this form to add your contact information to our Homeschool Iowa database.
All Homeschool Iowa members and targeted recent additions to our database receive our Homeschool Iowa magazine.
---
Reach thousands of Iowa homeschooling families by advertising in the Homeschool Iowa magazine. A variety of effective options are available, including single issue and discounted advertisement bundle purchases.
Hi! I'm Jenn Warren, your Homeschool Iowa magazine editor. I'm incredibly blessed that God has granted me the privilege to serve in this way. It's been an amazing journey.
Our 2016-2017 school year started with our family in the middle of relocating to Iowa, leaving our homeschool support group in Kansas City, leaving friends, leaving some family (and getting closer to other family) and moving our homeschool space from a 1200-square-foot open floor plan basement with maps on the walls, bookshelves full of resources, and whiteboards for everyone to the living space of a 32-foot-long 5th wheel. We made it through the school year, but it was tough!
Change is hard. It makes us uncomfortable and makes us aware of how much we need to depend on God. The changes our family went through in the past year have also brought us new friends, new opportunities, and evidence of the unmistakable hand of God directing our steps.
One of the new opportunities that God brought into my life is the privilege of assisting with the Homeschool Iowa magazine.
I began my career as a 19-year-old college student at the reception desk of a twice weekly newspaper in Topeka, Kansas. In that role, I had the opportunity to sell advertising and then to design the ads I was selling. Through this experience, I found my professional calling ~ graphic design and marketing.
The newspaper was a fabulous place to work. We were a small company, and I had the opportunity to work in a variety of roles until I found my niche - and became the managing editor at the age of 22.
When I married a couple of years later and moved to Kansas City, I took a job in the pre-press department of a printing company. That job helped to refine my design skills and gave me the opportunity to work with some great marketing professionals.
In 2007, my daughter was born, and I became a freelance graphic designer and marketing specialist, also doing virtual assistant work for a few of my clients, helping with customer service and public relations. But the most important thing that happened in 2007 is that I found the calling of my heart ~ being a mother.
Our homeschool journey started in 2012 when my daughter began kindergarten. My son started 2 years later. I'm thankful that we are able to be a homeschooling family.
It was, in fact, the need for homeschool resources that I found the Homeschool Iowa community. I was putting together our state history curriculum and needed ideas for field trips. As I searched online, I found the Homeschool Iowa website, found the Facebook communities, and asked a question on the Homeschool Iowa discussion group.
That single question led to new online friendships, connections with a couple of other local homeschool moms for a field trip, and this opportunity to serve you by putting together a magazine full of articles to challenge you, encourage you, and inform you.
I'm excited to be a part of this organization, happy to be a new Iowan, and am looking forward to what the future will bring us.
If you have ideas for the magazine, please reach out to me. I want the Homeschool Iowa magazine to be a blessing to you.
The Most Recent Issues are Available Here: