PROTECTING HOMESCHOOL FREEDOM IN IOWA
---
Our Homeschool Iowa lobbyist, Jeremy Vos, and Advocacy Team is continually working with legislators and administrative officials to protect homeschool interests and freedom.
CLICK on the image below to learn more.
---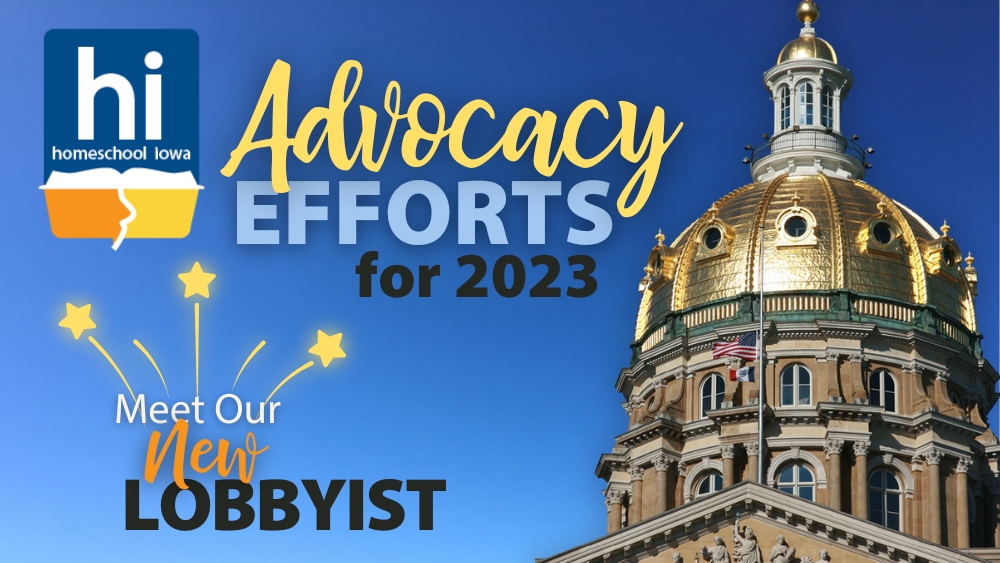 ---
Partner with us in our efforts to secure and retain our liberty to home educate our children.
Become a supporting Homeschool Iowa member.
Sign up below for our secure Voter Voice tool to: 
• alert you to issues of importance to Iowa homeschooling families, and
• find and easily send messages to your elected officials.  
Many are asking,
"How does the new Students First Act impact homeschoolers?"
---
The short answer is
that it does not directly impact homeschooling for good or ill.
The Education Savings Account available under the Student First Act is accessible only to students who will enroll in an accredited private school. It is not available to homeschool students or those attending non-accredited private schools.
Some details of the law will be fleshed out in the rule-making process,
so stay tuned for updates.
Homeschool Iowa 
VoterVoice
Use Our "Find Officials" Tool Below
Homeschool Iowa in Action
---
Enjoy this video by our Homeschool Iowa lobbyist, Bill Gustoff, highlighting a success in the 2021 Legislative Session.  
SIGN UP for our VoterVoice to join our efforts!
---
---
---
The Iowa Legislature operates from January to late spring within a 2-year General Assembly framework and scheduled deadline rules. Each General Assembly is a legislative consists of two regular legislative sessions.
The first session of a General Assembly is held in odd-numbered years for approximately 110 calendar days. The second session is held in even-numbered years for approximately 100 calendar days.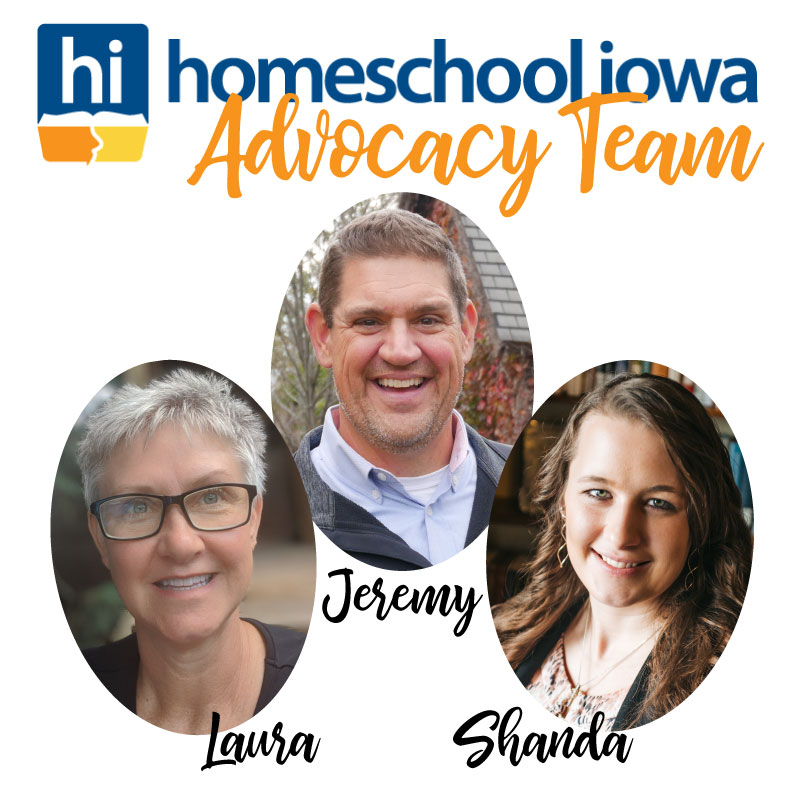 ---
Our Homeschool Iowa Advocacy Team is dedicated to promoting homeschool freedom and monitoring threats to homeschooling liberties in our state.
Jeremy, Laura, and Shanda
welcome your input and participation.
Please feel free to contact them using the email link below.
---
Support Homeschool Iowa's Advocacy Efforts
---