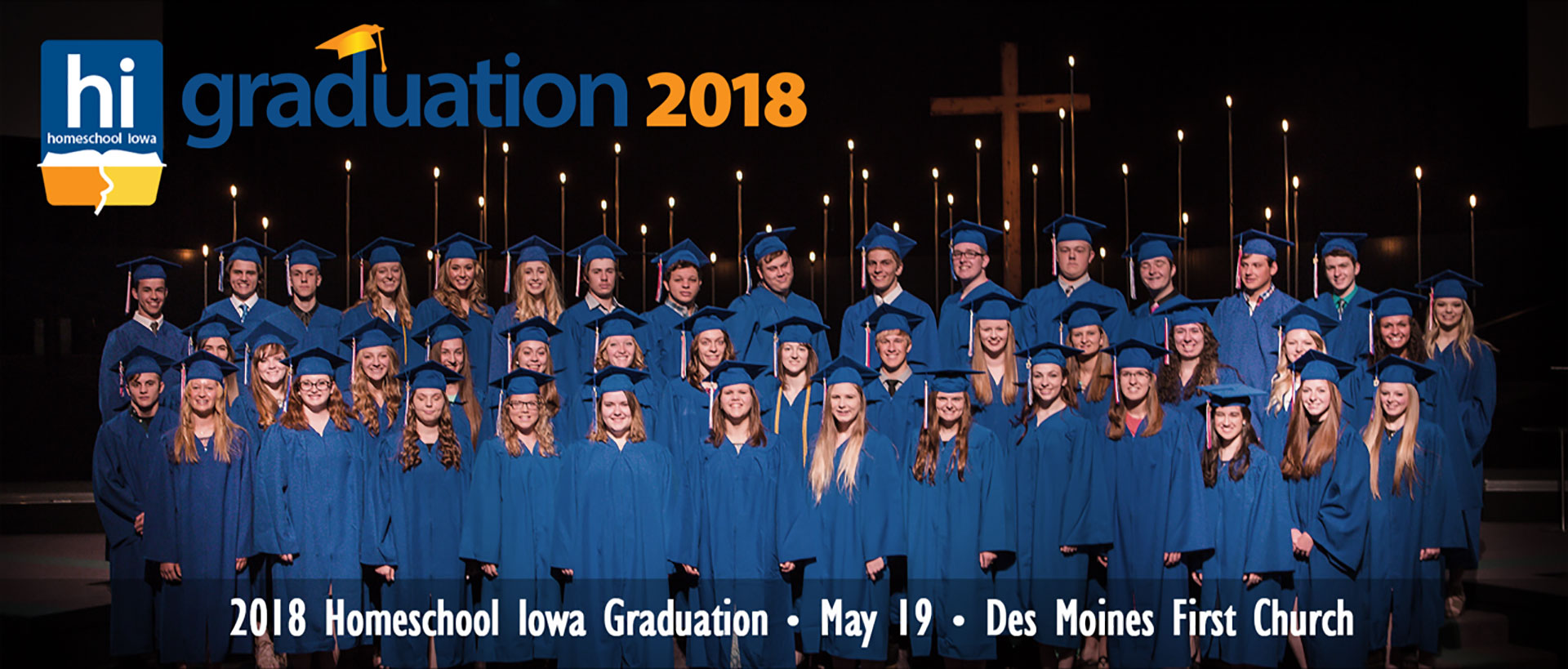 Date
May 19 2018
Expired!
2018 Homeschool Iowa Graduation
Graduating homeschooled students and their families are invited to participate in one of our statewide 2018 Homeschool Iowa Graduation services, either morning or afternoon.
While NICHE does not certify the diplomas awarded (homeschooling parents do that), we do provide a beautiful and memorable ceremony to commemorate this momentous event.
A complete service, including caps and gowns, with an address by a graduation speaker and opportunity for each graduate to receive his/her diploma from parents on the platform while our narrators read special comments submitted by each graduate's parents.